Hug the TV fan in your life, because it's that time of year again. 
As one season closes, another begins, and the networks are already looking ahead to their ever-so-packed fall TV slates. Not every show can make the cut, of course ― for every "The Good Doctor" there's a "Marvel's Inhumans" ― so it's time to say goodbye to the dearly departed and celebrate those that get to live another day. Or two or three, if you're the "Will & Grace" revival. 
And, hey, even if your favorite show did get the ax, rest assured: It could be rescued, revived, or flat-out rebooted next season. The powers that be in TV have never been less about playing for keeps, as series now jump from networks to cable and streaming and back again. 
Just look at "Brooklyn Nine-Nine," which Fox unceremoniously canceled this month only to have NBC save the series days later. Then, Fox picked up ABC's scraps and revived "Last Man Standing" from the TV graveyard after months of fan outrage. 
And if you're an out with the old, in with the new type, ABC, CBS, Fox, NBC and The CW have an entirely new slate of programming coming your way.
Here are notable series that have been either renewed, canceled, set to end after the current season or are still awaiting a pickup. 
This is not a comprehensive list and we haven't learned the fate of every single one of the HUNDREDS of shows that air each season. But as we learn more, we'll be continually updating this list, so check back for the latest.
NBC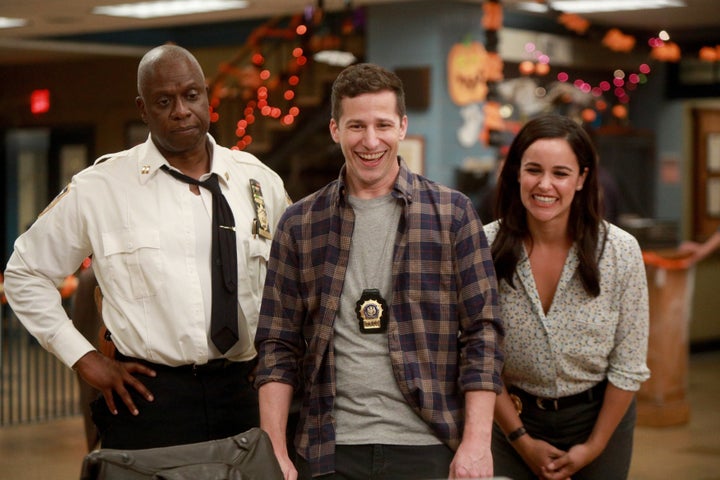 Renewed:
"A.P. Bio"

"Brooklyn Nine-Nine" (Revived after Fox cancellation) 

"America's Got Talent"

"Blacklist"

"Blindspot"

"Chicago Fire"

"Chicago Med"

"Chicago PD"

"Good Girls"

"The Good Place"

"Hollywood Game Night"

"Law & Order: Special Victims Unit"

"Little Big Shots"

"Superstore"

"This Is Us" 

"Trial & Error" (Season 2 premieres July 13)

"The Wall"

"Will & Grace" (Revival renewed for Season 2 & 3)

"The Voice"
Canceled/Ended:
"Great News"

"The Brave"

"The Night Shift" 

"Shades of Blue"

"Taken"
TBD: 
"Champions"

"Law & Order: True Crime"

"Timeless"

"Spartan: Ultimate Team Challenge"
ABC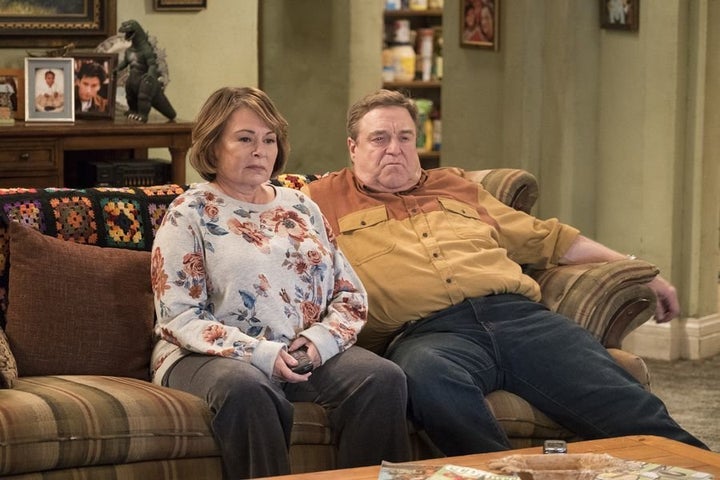 Renewed:
"American Housewife"

"American Idol"

"The Bachelor" 

"The Bachelorette"

"Bachelor in Paradise"

"Black-ish"

"Celebrity Family Feud" (Season 5 begins on June 10)

"Dancing with the Stars" 

"For the People"

"Fresh Off the Boat" 

"The Goldbergs" 

"The Good Doctor"

"Grey's Anatomy"

"How to Get Away with Murder"

"Marvel's Agents of S.H.I.E.L.D" 

"Modern Family"

"Roseanne"

"Shark Tank"

"Speechless"

"Splitting Up Together"

"Station 19"
 Canceled/Ended:
"Alex, Inc."

"The Crossing"

"Deception"

"Designated Survivor"

"Kevin (Probably) Saves the World"

"Marvel's Inhumans"

"The Mayor"

"The Middle"

"Once Upon a Time"

"Quantico"

"Scandal"

"Ten Days in the Valley"
CBS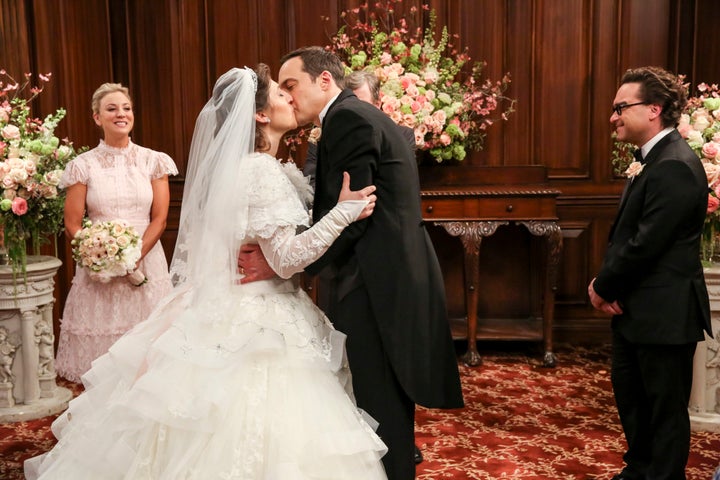 Renewed:
"The Amazing Race"

"The Big Bang Theory" 

"Big Brother"

"Blue Bloods"

"Bull"

"Celebrity Big Brother"

"Criminal Minds"

"Elementary" 

"The Good Fight"

"Hawaii Five-0"

"Instinct"

"Life in Pieces"

"Madam Secretary"

"MacGyver"

"Man with a Plan"

"Mom"

"NCIS"

"NCIS: Los Angeles"

"NCIS: New Orleans"

"Survivor"

"Undercover Boss"
Canceled/Ended:
"9JKL"

"Kevin Can Wait"

"Living Biblically"

"Me, Myself & I"

"Wisdom of the Crowd"

"Scorpion"

"Superior Donuts"

"Zoo"
TBD: 
Fox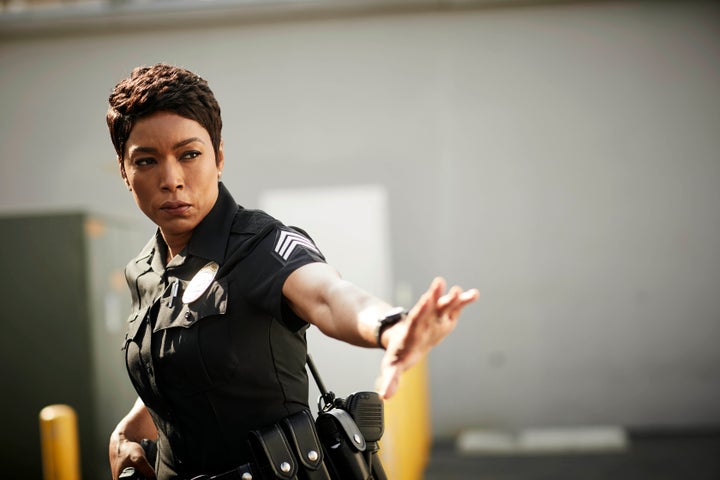 Renewed:
"9-1-1"

"Bob'€™s Burgers"

"Empire"

"Family Guy"

"The Four: Battle for Stardom"

"The Gifted"

"Gotham" (Renewed for a fifth and final season)

"Hell's Kitchen"

"Last Man Standing" (Revived after cancellation on ABC) 

"Lethal Weapon"

"Love Connection" (Season 2 returns May 29)

"The Orville"

"The Resident"

"The Simpsons" (Renewed through Season 30)

"So You Think You Can Dance" (Season 15 premieres June 4)

"Star"
Canceled/Ended:
"Brooklyn Nine-Nine"

"The Last Man on Earth"

"Lucifer"

"The Mick"

"New Girl" 

"Shots Fired"

"Wayward Pines"

"The X-Files"
TBD:
"American Grit"

"Ghosted"

"L.A. to Vegas"
The CW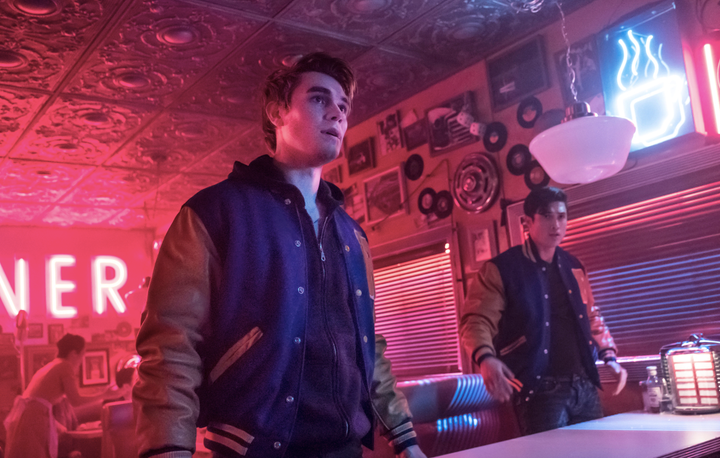 Renewed:
"The 100"

"Arrow"

"Black Lightning"

"Crazy Ex-Girlfriend"

"DC's Legends of Tomorrow"

"Dynasty"

"The Flash"

"iZombie"

"Jane the Virgin"

"Riverdale"

"Supernatural"

"Supergirl"
Canceled/Ended:
"Life Sentence"

"The Originals"

"Valor"
Check out MetaCritic and TVSeriesFinale for more cancellations and renewals.
Don't go yet! Try out our Entertainment email. You'll get Netflix recs, late-night highlights, and the latest from celebrities, six days a week.
Source: Read Full Article