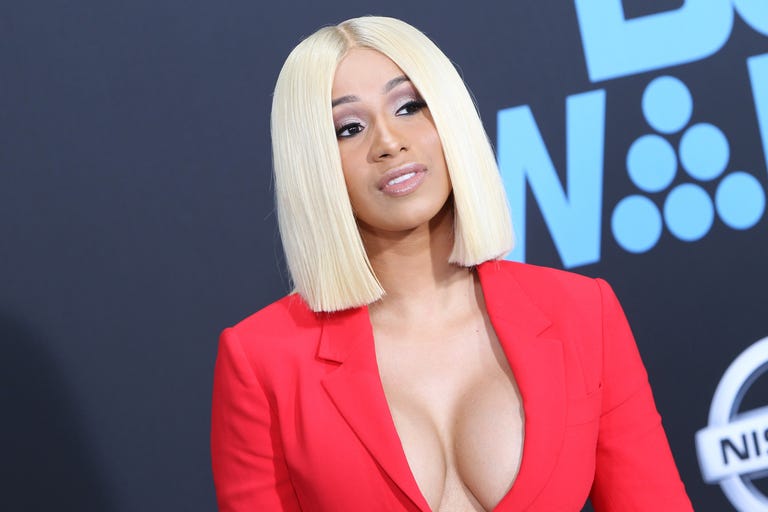 Cardi B just deleted her Instagram, and it looks like it's because the beef between her and Azealia Banks just got more heated. Let me try to make sense of it all below.
On a Friday visit to The Breakfast Club, Azealia said some pretty nasty shit about Cardi — including calling her an "illiterate, untalented rat" and a "caricature of a black woman."
"Two years ago, the conversation surrounding black women's culture was really reaching an all-time high," Banks said, referencing Beyoncé's Lemonade (Which, you might recall, Azealia attacked at the time). "There was just this really, really, really intelligent conversation going on nationally and then everything just kind of changed and then it was like Cardi B."
Related Story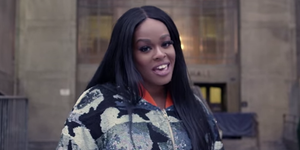 Azealia Banks Goes After Beyoncé
Banks continued, "I'm just talking about this caricature of a black woman that black women themselves would never be able to get away with. Like, if my spelling and grammar was that bad, I'd be canceled. If Nicki Minaj spelled like that, we would be ragging on her all day."
Of course, Cardi B couldn't leave this alone, and hopped on Instagram to respond to Azealia's comments.
"I'm from the hood. I speak how I speak I am how I am. I did not choose to be famous people choose me," Cardi wrote. "People followed me on Instagram and the people gave me a platform to introduce my talent. I never asked to be a example or a role model I don't want to change my ways because I'm famous that's why I just mind my business. This is coming from a woman that bleached her skin but want to advocate. GOODBYE. Im not apologizing or kill myself because of who I am."
Here's a screengrab from Cardi B's Insta account, which is now entirely deleted:
READ. HER. CARDI pic.twitter.com/AHWXL2vRLh
This isn't the first time something has gone down between the two In September, Azealia called Cardi a "poor man's Nicki Minaj," and said Cardi has a ghostwriter for "Bodak Yellow." As a perfect response, Cardi posted video of Azealia dancing to the "Bodak Yellow."
Source: Read Full Article