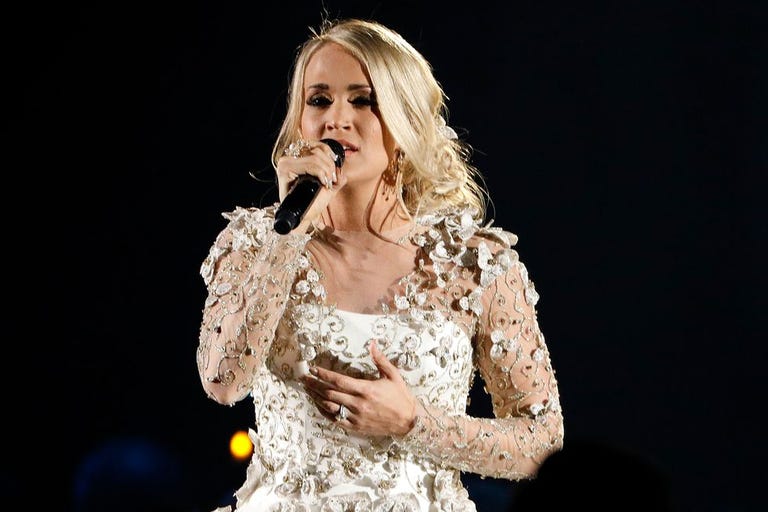 Carrie Underwood posted the first close-up selfie since opening up about the accident that left her with 40-50 face stitches and a broken wrist.
In a selfie of her gorgeous face, you can see the scar on her upper lip. She captioned the photo, "Ready to cheer on the boys tonight! Especially that #12! I hear he's alright! ? @mfisher1212 @predsnhl#LetsGoPreds"
Of course, she's referring to her husband, Mike Fisher, and his hockey team, the Nashville Predators.
Carrie explained the accident on a visit to iHeartRadio's The Bobby Bones Show on Thursday.
"I was taking the dogs out to go pee one last time, and I just—I tripped," she said. "There was one step, and I didn't let go of the leashes! Priorities! So that's why my left hand's fine. But I went to catch myself and I just missed a step."
She continued: "If I had fallen anywhere else, I would have been perfectly fine," she added. "But it was one step that messed everything up."
Later, in an Instagram post, she wrote, "I want you all to understand why I might look a bit different. I'm hoping that, by then, the differences are minimal, but, again, I just don't know how it's all going to end up."
Source: Read Full Article