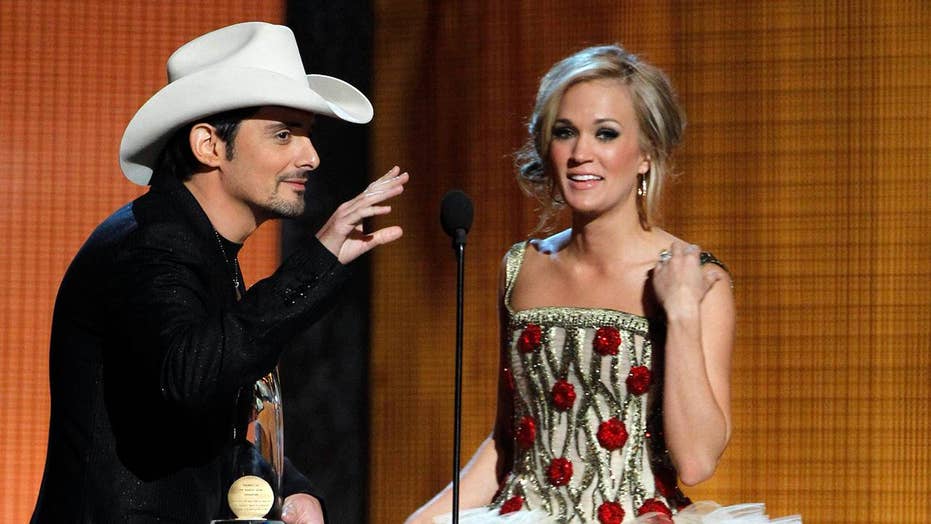 A night of big moments at CMA Awards
Comedian Chad Prather comments on 'Fox & Friends First.'
Just because Brad Paisley promised he and Carrie Underwood had sworn off politics at Wednesday night's CMA Awards, fellow country singer Cassadee Pope warned that the longtime co-hosts definitely have something up their sleeves.
"I did hear that they're not going to get political," Pope said on the red carpet. "Which is good."
"The Voice" alum then teased, "But I think that they might cross some boundaries, which I love."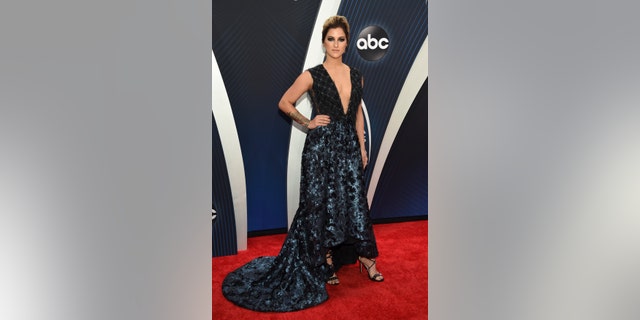 Cassadee Pope walks the red carpet at the 2018 CMA Awards.
(AP)
Underwood and Paisley have been known to get political in their opening monologue at country music's biggest night — but the "Bucked Off" singer said they have sworn off politics this year.
CMA AWARDS: LUKE BRYAN, CARLY PEARCE AND MORE SHARE THEIR FAVORITE MEMORIES
Instead, Paisley said he'd aim to find a new way to make fans chuckle — political affiliations aside.
"I'm not gonna touch that. I just don't find politics funny anymore," Paisley told Taste of Country on Monday, noting those type of jokes are now "off limits" for him. "There was a time when it was. It's just not funny to me anymore."
Paisley admitted political jokes can sometimes give off a negative energy, and his goal is to ensure everyone enjoys the Wednesday night event.
"To me, I wanna do fun stuff. I don't wanna talk down, I don't wanna talk up — it's like, 'Let's have fun.' And let's talk about things that everybody can agree are funny," he added.
CMA AWARDS HOST BRAD PAISLEY EXPLAINS WHY HE'S 'NOT GONNA TOUCH' POLITICS DURING THE SHOW
The decision to avoid politics altogether may be a first for Paisley, who has been known to poke fun at both sides of the aisle.
In 2017, co-hosts Carrie Underwood and Paisley exchanged political jabs at President Trump, specifically his unusual Twitter habits.
"I want everyone to feel welcome…we're not out here to offend anyone," he told Taste of Country.
Source: Read Full Article