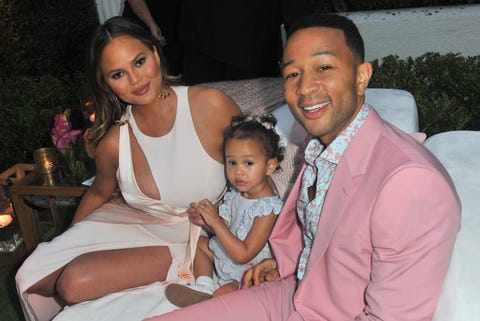 Chrissy Teigen and John Legend brought their daughter Luna to see "Crazy Rich Asians" this weekend, and afterward, Chrissy took to Instagram to write about how important it was for both her and her daughter to see that kind of representation on-screen.
Please scroll through these Instagrams for an adorable video of John dancing with Luna during the credits, and read her full caption below.
A post shared by chrissy teigen (@chrissyteigen) on
"I've been excited to see this since production was announced but I could have never imagined how wonderful it would be. I planned on seeing it, making a few jokes about how it checked all the boxes for me (CRAZY ☑️ RICH ☑️ ASIAN ☑️) but the feeling I got during the credits, watching John dance with my little black asian mashup baby bear luna tunes, was a feeling I haven't had at the end of any other movies."
"Luna… looked up at @constancewu's mother and yelled 'yāy!' ('Grandma' in thai) because she saw someone who looked like her yāy. Someone beautiful and aspirational. It was something that simple that made my heart just…warm."
"It made me happy to see this over the top story done from so many angles, some I could totally understand because of my own confusing Asian American upbringing. I loved it all, from the quieter moments of talking around the table of sacrifice and past hardships to the spectacle of the bachelor party."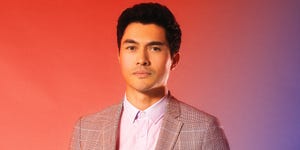 "You never know how much you miss being represented on screen until you actually see what it's like to be represented. And represented by all different types of characters with all different types of personalities, just like any other great movie.
Also aside from all that, it's just colorful, fun and big as f*ck."
She concluded by thanking everyone involved in the movie for making it, saying "God I love a rom com," which, same. ???
Follow Emma on Instagram.
Source: Read Full Article