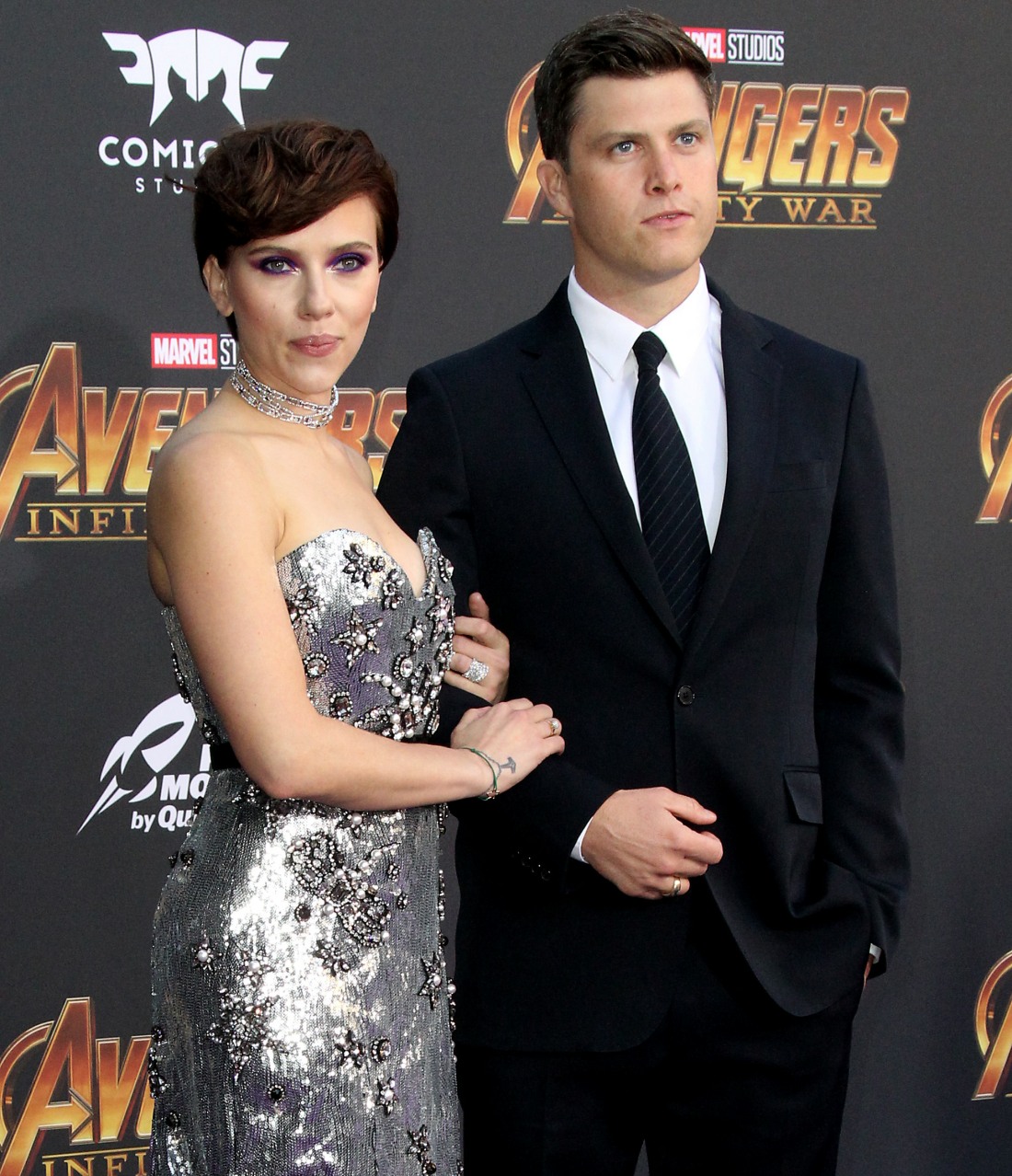 Remember when people were like "what is a movie star like Scarlett Johansson doing with a SNL dude like Colin Jost?" The answer is probably "they're both kind of terrible." ScarJo pretends to be Asian and Colin Jost pretends to be a funny comedian. While Colin Jost hasn't said or done anything specific to ensure his cancellation, I'm totally here for people to drag Jost for being a dude ensconced in white privilege and general smarm. Jost and Michael Che are this year's Emmy Awards co-hosts. The Emmys air on September 17th, which shocked me because I honestly thought they were, like, next Sunday. To promote their gig, Che and Jost sat down with the LA Times, and here's just a Jostian sample.
LAT: Are you fond of awards shows generally?
Che: I remember liking the MTV awards when I was a kid.
Jost: Eh. I think most of the time they're way too self-serious and focused on things that 99% of the country doesn't care about. At the end of the day, it's adults getting trophies. Why should that be taken seriously? And remember when movies like "Gladiator" won best picture? Why can't good, fun things win and not just good artsy things? They're both good and the fun ones are sometimes a lot harder to make.
LAT: Are there any shows or performers that didn't get nominated that you really wish had been honored?
Jost: I was – and I rarely use this word more than 10 times a day – flabbergasted that Kyle MacLachlan was not nominated for best actor in a Whatever-That-Category-Is-Called. He played at least four different versions of Dale Cooper in the new "Twin Peaks" and was amazing at all of them (I thought Laura Dern should have been nominated as well, but at least she got recognized for "The Tale"). It's amazing that the first "Twin Peaks" series got overlooked in the early '90s and for 25 years people talked about how crazy it was that it got overlooked. And now the new series is going through the same exact thing! It's like if we had gone through a world war and then 25 years later we had another world war! It wouldn't make sense!
[From The LA Times]
"Remember when movies like "Gladiator" won best picture? Why can't good, fun things win and not just good artsy things?" The Oscar for Most Popular Film was made for Colin Jost. Colin Jost is the kind of guy who wonders why Die Hard Part IX doesn't win an Oscar. Colin Jost is also the kind of guy who adores artsy, half-experimental TV shows like the Twin Peaks reboot, because why not?
Incidentally, in an interview with Vanity Fair last week, Jost and Che were asked about the vibe of this year's Emmys, whether they would make it political or whether they would do something about the #MeToo movement. Jost said this:
"It is kind of fun for us to do something that is not political. The exciting part is to do things about television and that particular awards ceremony and make it, in general, less political than normal. There's a lot to celebrate in television right now. It's a very strong time." Jost added that he thinks the #MeToo movement may not be as dominant of an issue by the time the awards show airs. "I think that by [the Emmys], people are going to be desperate to give men a chance, finally," he joked. "It'll probably be #HeToo by then."
[From The Hollywood Reporter]
Imagine being a white dude and being super-grateful that you can finally ignore "politics" for one whole night. And then imagine joking around about how women in your industry have been systematically abused, harassed, raped, assaulted, gaslighted, overlooked and maligned. Har har.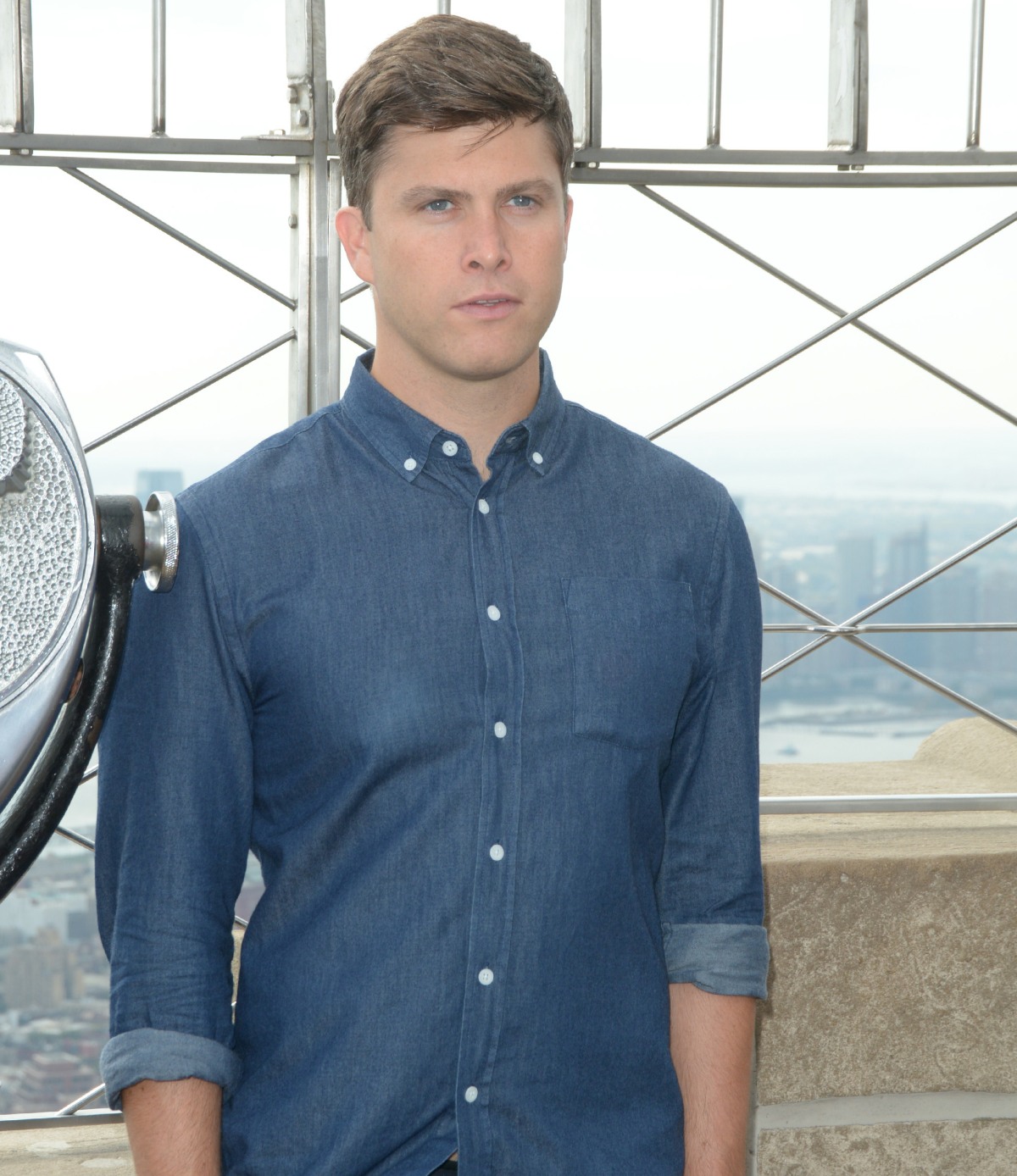 Photos courtesy of WENN.



Source: Read Full Article