"Show off" Lori Loughlin and her family are living in "a terrible nightmare" amid their college cheating scandal.
As we reported, the Fuller House star and her husband, Mossimo Giannulli, were indicted for allegedly paying bribes totaling $500,000 to have both of their daughters — Olivia Jade, 19, and Isabella Rose, 20 — recruited for the USC crew team, despite not playing the sport.
According to a People source on Thursday, prior to the controversy, the 54-year-old actress and the 55-year-old fashion designer enjoyed bragging about their children to those in their social circles.
The insider revealed:
"They love to talk about how amazing their daughters are… They are very competitive parents and they like to show off."
According to a second source, friends thought of the thespian as a supermom who could "do it all":
"People have sort of been in awe of how Lori has been able to do it all and articulate it so well."
The insider added:
"When you talked about Lori, it was like 'wow, the amazing Lori.' It is hard to get a grasp on what has happened.'"
We guess she was less Supermom and more Lex Luthor?
With everything that has happened, the Giannulli family is — without a doubt — feeling the heat of the controversy.
An E! News source said on Friday that the brood are living in what "feels like a terrible nightmare," adding:
"They can't come out and face the world… They are in seclusion and alone with the exception of their lawyers."
If convicted of conspiracy to commit mail fraud and honest services mail fraud, Loughlin could face up to five years in prison!
Can you imagine Aunt Becky in an orange jumpsuit??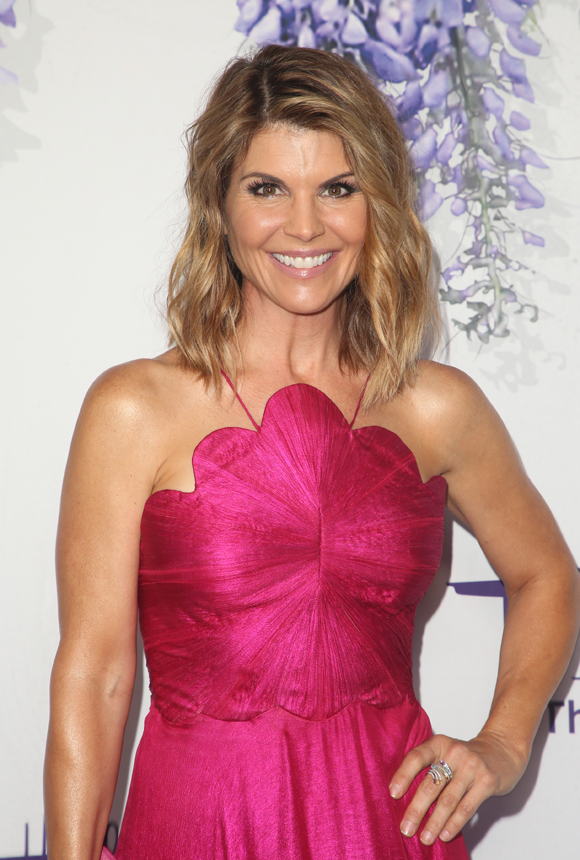 Regardless of what happens, the family knows "their lives will never be the same."
As we wrote on Thursday, Olivia and Isabella are reportedly not returning to USC in fear that they would be "viciously bullied" if they went back.
Apparently, Olivia "is a mess, despondent, and feeling like it's the end of the world."
For now, the YouTube star and her older sister will "lay low" and will not enroll in another school anytime soon.
In addition to getting axed by Hallmark, Lori has been reportedly fired by Netflix, and will not return for the final season of the Full House sequel.
RIP Aunt Becky, we guess.
Source: Read Full Article