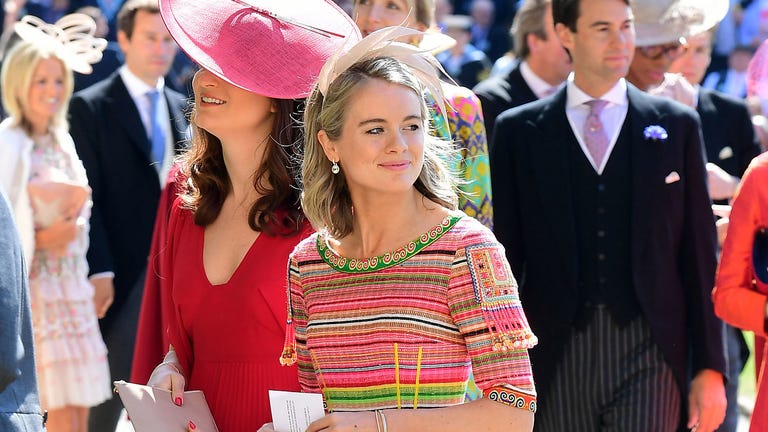 One key takeaway from the Royal Wedding: Prince Harry is clearly on very good terms with his ex-girlfriends, since both Cressida Bonas and Chelsy Davy attended the nuptials at Windsor Castle. Now, Bonas has opened up – kind of – about her experience there in a new blog post for The Spectator.
Midway through her diary entry for the magazine, Bonas notes that she's at a point where "friends are starting to get married", which means having to regularly confront "the dilemma of British wedding attire. Hats. Why do I find hats so tricky? Tricky to wear, tricky to look at, and extremely tricky for the poor soul sitting in the pew behind. Most of the time I avoid headgear. This can prompt disapproving looks from the older generations."
Bonas's highly relatable post continues with an offhanded reference to the events of May 19th: "Last weekend I attended the royal wedding. The invitation clearly stated that guests must wear hats. Yikes. I opted for a minimal feathered number — and can only hope I got it right."
Bonas and Prince Harry were introduced in 2012 by Harry's cousin Princess Beatrice, and they dated for two years before their amicable split in 2014. Per the BBC, the breakup was mostly due to Bonas' aversion to the unwanted media scrutiny that came with dating Harry. As noted by CBS News Royal Contributor Tina Brown, Bonas attended the wedding with Beatrice and Princess Eugenie, rather than bringing her boyfriend.
Source: Read Full Article