While neither of them have admitted that they're dating, Riverdale costars Cole Sprouse and Lili Reinhart are most certainly together. We know it, they know it, your best friend knows it because you won't stop talking about it, EVERYONE KNOWS IT. So let's take a deep dive into their relationship, shall we?
February 25, 2017
Cole and Lili start flirting big-time on Twitter. A peach emoji is involved, and I stop writing this timeline to watch Call Me By Your Name.
pic.twitter.com/7LRT4Fn0VR
March 18, 2017
Cole posts this photo of Lili to Instagram, causing Bughead fans to fly into a tailspin over the possibility that they might be in love IRL. The fledgling shipper name known as "Sprousehart" is birthed.
July 14, 2017
Fans find a random photo of Lili and Cole at a party and decide that Lili's hand is most definitely on Cole's thigh. OMG WHAT DOES IT ALL MEAN.
i wish we could see that pic from a different angle because lili's hand is on cole's thigh pic.twitter.com/mypTTRJKgY
July 24, 2017
People reports that Cole and Lili are secretly dating after Lili is spotted wearing Cole's blazer at a Comic-Con party. They're later "seen canoodling, holding hands and kissing."
July 28, 2018
Cole and Lili are "accidentally" hold hands during an interview with TV Line. It is, unequivocally, the cutest thing of all time: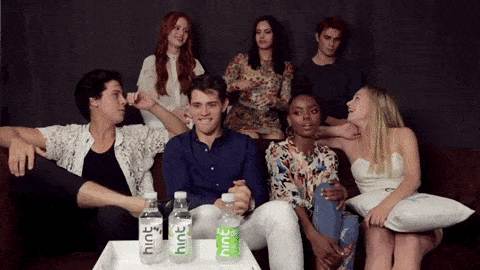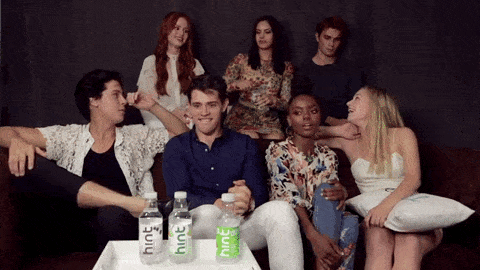 August 4, 2017
Lili wishes Cole happy birthday, calling him "the man who has showed me more beautiful places in this past year than I have ever seen in my whole life."
August 11, 2017
Riverdale actor Skeet Ulrich accidentally blows up Lili and Cole's spot and low-key confirms to ET that they're dating. "I'm not surprised," said Skeet, man with a fabulous name. "They have great chemistry and they've been at our house with a lot of the Riverdale people and they always enjoy each other's company. So I wish them the best."
September 13, 2017
Cole is asked about dating Lili during a Riverdale cover story for Entertainment Weekly, and he doesn't exactly deny it. "Truthfully, it's very pleasing that people talk about Lili and I in that way," he said. "Because it means that we're resonating so strongly that people really want that to be true."
October 3, 2017
Lili and Cole appear on The Tonight Show and make every effort to completely ignore each other. They even sit on opposite sides of the couch: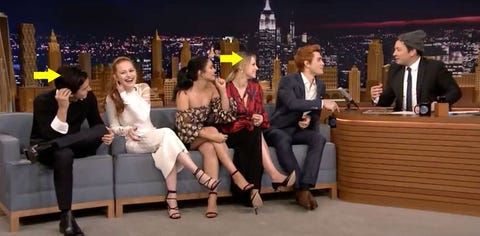 But naturally a fan catches Cole embrace Lili *right* as the show cuts to commercial. We see you!
October 17, 2017
Cole continues to spam our feed with gorgeous photos he took of Lili (by "spam" we definitely mean "bless").
October 18, 2017
Lili opens up about filming kissing scenes with Cole, telling ET, "I feel like it's very comfortable at this point. I mean, it's The CW, you're not going to get too crazy. It's just like kissing and hugging. I think we're all so comfortable with one another that it's not even really a thing…. If we have a kissing scene, it's fine. We don't really think twice about it. When new characters have to kiss, it's a little different and you're like, 'Oh, okay! What this?'"
November 22, 2017
Cole refuses to comment on speculation that he's dating Lili, and has a pretty good reason why: "Whether you dismiss those rumors or whether you encourage those rumors, it's giving people who are, in my opinion, a bit entitled to your personal life more power," he told People. "And you have to have spaces for reverence in the industry. The more you let people in on that, the more people feel entitled to it and the more it becomes problematic with whoever you end up being with in the future, so I take that very seriously. So I just never talk about it because it's not anyone's right to know."
January 3, 2018
Cole and Lili spend New Year's Even in Hawaii together, and fans share some photos on social:
Cole Sprouse and Lili Reinhart with fans on Hawaii (January 2, 2018) pic.twitter.com/etW027YAjp
Cole Sprouse and Lili Reinhart with a fan today in Hawaii! pic.twitter.com/G9Dbk71zSO
January 10, 2018
Lili refuses to address rumors about her relationship, telling V Magazine, "People are just dying to know information about if I'm in a relationship or not. I understand the interest, but it's called a private life for a reason. And it's not something that I owe the world. People are going to say anything and everything. They're going to say that I love KJ, they're gonna say that I love Cami, and they're gonna say that I love Cole: it's inevitable. But I'm not at a point in my life where I'm ready to openly confirm, deny, or talk about a relationship that I'm in, because I think it's brutal to have a relationship in the spotlight where I can be scrutinized by anyone and everyone."
March 25, 2018
Cole and Lili hit up PaleyFest PaleyFest L.A., and a fan in the crowd yells "Lili, I'm coming for your man!" Her response is everything.
April 3, 2018
Lili and Cole are spotted kissing in Paris while at Rivercon, a French festival celebrating all things Riverdale! For people who live life according to the motto "pics or it didn't happen," this is HUGE.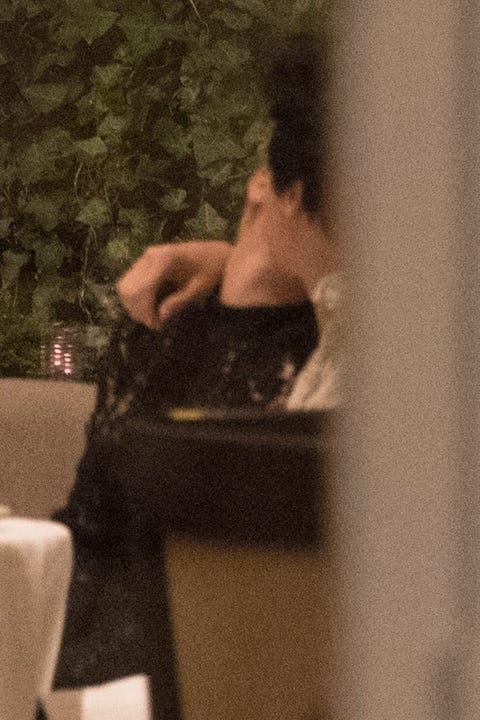 April 17, 2018
Cole and Lili skip Coachella for a trip to Mexico, where they stay at a resort called Cuixmala, and Cole takes a million stunning photos of his definitely/maybe girlfriend.
Please be advised that this list will be updated as Cole and Lili's kinda-maybe-definitely relationship progresses.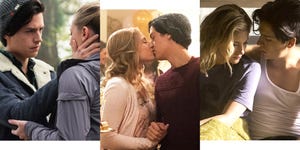 Source: Read Full Article