Uhhh, in case you aren't up to date on the latest Mamma Mia news, everyone's favorite young Donna, Lily James, was seen getting all kinds of intimate with her married costar, Dominic West.
Days after Lily and Matt Smith (The Crown) split, paparazzi caught pics of her and Dominic (The Pursuit of Love) engaging in some major PDA and sharing a scooter in Rome. According to a Daily Mail source, they also spent two nights together in a romantic hotel suite with panoramic views of the city. Important side note: Dominic was not wearing his wedding ring. (All the juicy pics are right this way.)
Though this may seem like the type of thing that would end a marriage, Dominic and his wife of 10 years, Catherine FitzGerald, insisted they are doing just fine during a planned public appearance this week. Kissing for the photogs and press waiting outside of their Cotswolds home, Dominic and Catherine shut down any lingering breakup rumors. To hammer home that there's no drama, they released a handwritten note, which said, "Our marriage is strong and we're very much still together. Thank you." Color me convinced, I guess!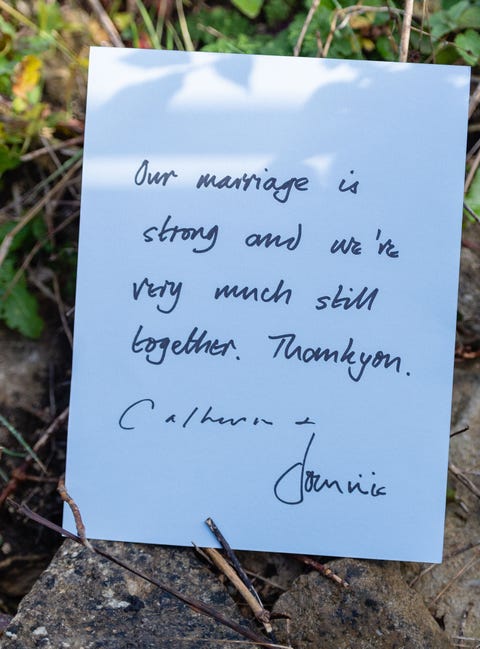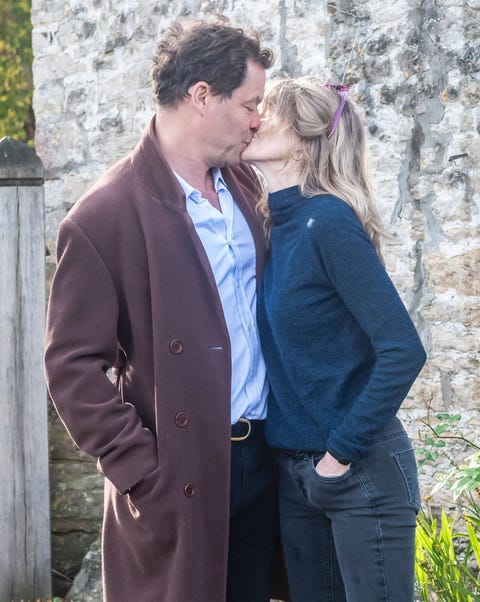 For those who are wondering if there's any chance Lily will get back together with Matt, a The Sun source said, "They have gone back and forth this year trying to sort things out between them because they both have so much love for each other. But unfortunately it just isn't working and they have mutually decided to just close this chapter of their lives."
TBD if anything else comes of this Lily-Dominic story!
Source: Read Full Article