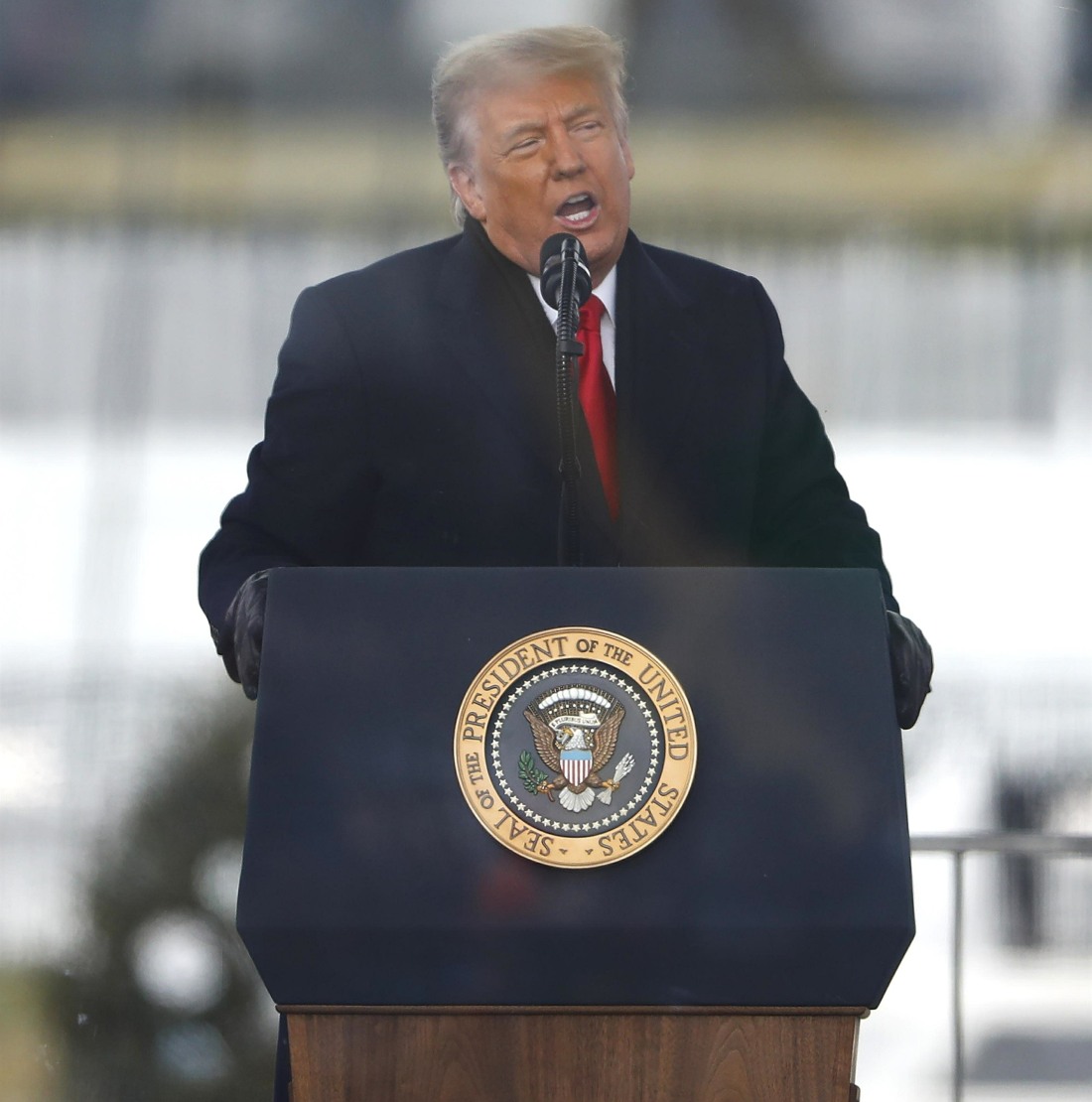 Ever since Joe Biden and Kamala Harris won the election in November, we've heard a steady stream of stories about Donald Trump and pardons. He's already started pardoning all of his co-conspirators and fellow traitors, and for weeks now, we've heard that he wants to pardon himself. Little surprise there, because the man has been committing felonies since his 2016 campaign, and before that, he was obviously committing tons of tax fraud and financial crimes too. But within the last week, he's been recorded committing crimes on a call to Georgia state officials AND he's also incited a terrorist attack on the Capitol. So, yeah, he's right to be concerned about prosecution. Now the "Trump is gonna pardon himself" story is back like a herpes flare-up.
President Trump has suggested to aides he wants to pardon himself in the final days of his presidency, according to two people with knowledge of the discussions, a move that would mark one of the most extraordinary and untested uses of presidential power in American history.

In several conversations since Election Day, Mr. Trump has told advisers that he is considering giving himself a pardon and, in other instances, asked whether he should and what the effect would be on him legally and politically, according to the two people. It was not clear whether he had broached the topic since he incited his supporters on Wednesday to march on the Capitol, where some stormed the building in a mob attack.

Mr. Trump has shown signs that his level of interest in pardoning himself goes beyond idle musings. He has long maintained he has the power to pardon himself, and his polling of aides' views is typically a sign that he is preparing to follow through on his aims. He has also become increasingly convinced that his perceived enemies will use the levers of law enforcement to target him after he leaves office.

Mr. Trump has considered a range of pre-emptive pardons for family, including his three oldest children — Donald Trump Jr., Eric Trump and Ivanka Trump — for Ms. Trump's husband, the senior White House adviser Jared Kushner, and for close associates like the president's personal lawyer Rudolph W. Giuliani. The president has expressed concerns to advisers that a Biden Justice Department might investigate all of them.

Mr. Trump, who has told advisers how much he likes having the power to issue clemency, has for weeks solicited aides and allies for suggestions on whom to pardon. He has also offered pre-emptive pardons to advisers and administration officials. Many were taken aback because they did not believe they were in legal jeopardy and thought that accepting his offer would be seen as an admission of guilt, according to the two people. Presidential pardons apply only to federal law and provide no protection against state crimes. They would not apply to charges that could be brought by prosecutors in Manhattan investigating the Trump Organization's finances.
[From The NY Times]
The Times also notes that Numnuts had a renewed interest in the self-pardon talk after his call to Georgia state officials came out, and then he became increasingly concerned that he could be charged for Wednesday's terrorist attack. Still, he wasn't concerned enough about his criminal acts to actually condemn the terrorists he incited. He also didn't hide his delight while watching the terrorism play out over the course of the afternoon and evening at the Capitol. Obviously, no president has ever pardoned himself, and so much of what comes after that would be a complete legal unknown. It feels like an issue that could conceivably make its way to the Supreme Court.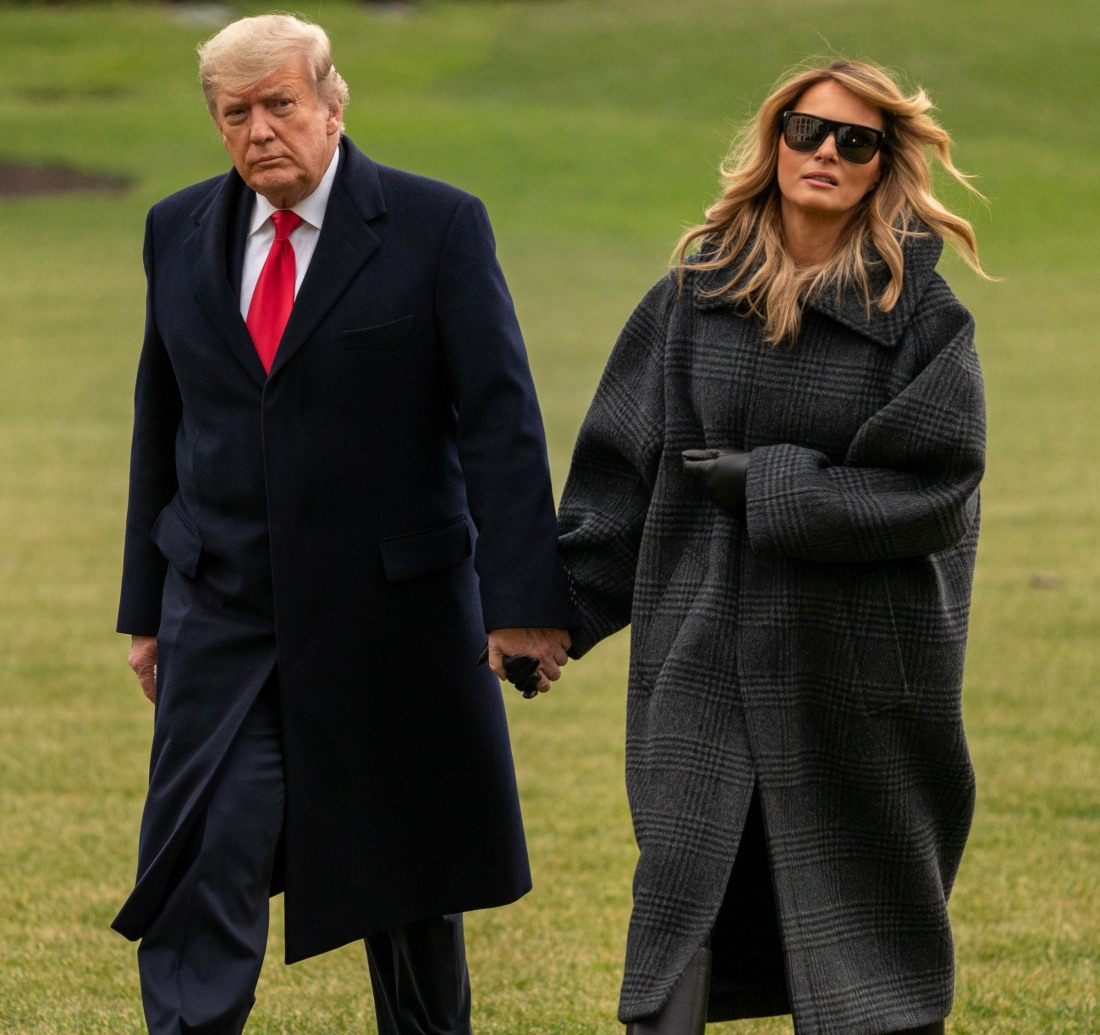 Photos courtesy of Avalon Red, Backgrid.
Source: Read Full Article