I'm surprised that Instagram didn't break the internet with its long-awaited "mute" button announcement on Tuesday, May 22. As soon as the news hit, people rushed to the photo-sharing app to cleanse the most irritating accounts from their feeds, only to realize that they couldn't yet. Sigh. If you're still scrolling through humblebrag posts and wondering why you don't have Instagram's mute button, fear not. Instagram's game-changing feature is rolling out in the next few weeks, and it's an update that'll give you peace of mind while preserving all your relationships.
It was the reveal heard 'round the world when Instagram announced that it was finally instituting a mute button feature. The update seems to be modeled after Facebook's Snooze Button, which similarly hides all those annoying political rants and constant "life update" posts from your timeline for 30 days without anyone knowing. Social crisis averted, friendship saved. After even Snapchat rolled out a version of the "soft unfollow" with a Do Not Disturb button that provides relief from overwhelming snap streaks, the internet breathed a collective sigh of relief when Instagram finally decided to jump on the bandwagon.
Unfortunately, Instagram's mute feature is only set to become available sometime "over the coming weeks," according to a press release. That could mean two weeks from now, but that could also mean tomorrow. It'd probably be wise to get a head start and check out the directions in the app's help center so that you're prepared to strike when the update does become official.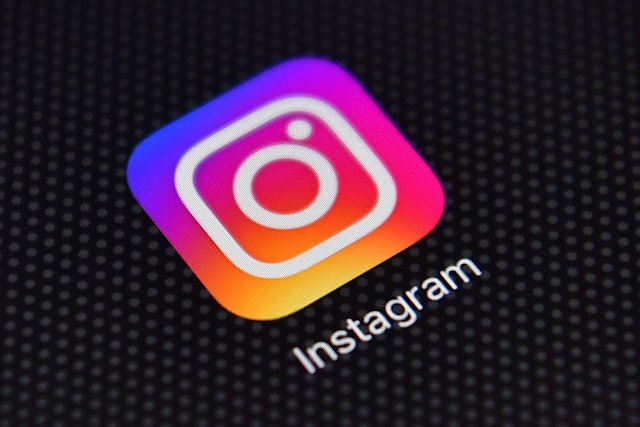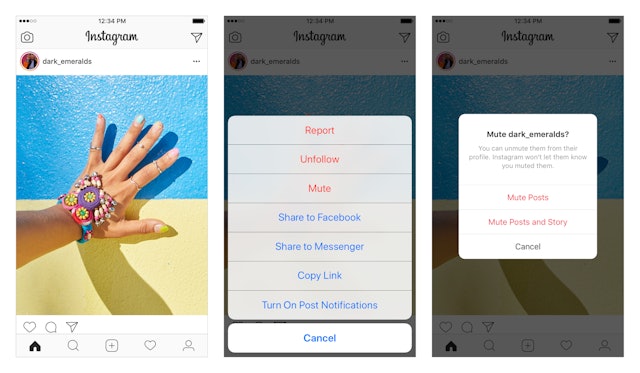 After tapping the three dots in the right hand corner of a post, you'll be taken to a screen where you'll be given the option to "mute" an account. You can choose between just hiding their posts, or hiding their posts and Instagram Story. At any time, you can go back in and change these settings or un-mute the account with zero repercussions.
This is the Instagram update we've all been needing to successfully navigate the waters of our social media relationships bump-free, and I'm here for it. When a close relative's propensity to post 12 posts in one day has you seriously considering the "unfollow" option, the mute button is here to prevent any family dinner confrontations. Similarly, "muting" an ex-boyfriend or girlfriend might help you move on (out of sight, out of mind, right?), while allowing for some late night stalking if you have a change of heart.
Now, if only Instagram would tell us when we can expect the much-needed feature to hit the app. Finger's crossed that it's sooner rather than later, because I think we're all eager to get to muting.
Source: Read Full Article