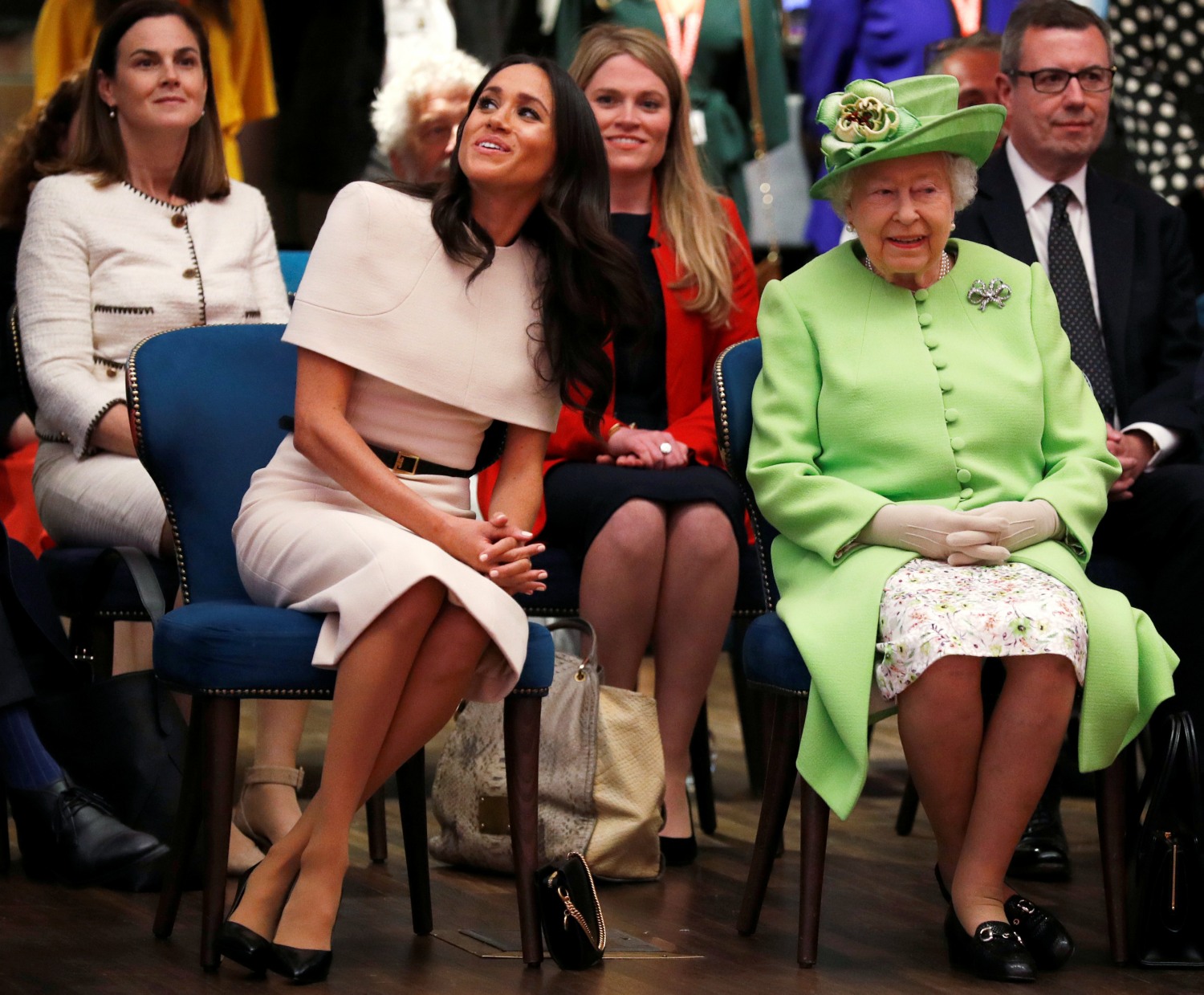 Soon after Prince Harry proposed to Meghan Markle, the Queen seemed to "give" them one of her most trusted aides, a woman named Samantha Cohen. Samantha is the lady behind Meghan, in the white Chanel-looking suit, in the photo above. The Queen was apparently a big fan of Samantha, and Her Maj thought Samantha would be a big help to Meghan and Harry throughout the engagement and in the first months of their marriage. It was always going to be the case that Samantha's work on Team Sussex would not be on a permanent basis though – she was always a transition figure. But considering the "diva Meg" stories, the British tabloids are trying to stir up drama about Samantha's exit…which isn't going to happen for months.
The Duke and Duchess of Sussex's renowned personal secretary is set to leave her role after the birth of their child in spring – just weeks after another aide suddenly resigned. Samantha Cohen, 50, is a key member of Meghan's Kensington Palace staff and her departure will fuel rumours that the Duchess is difficult to work for.

Ms Cohen is nicknamed 'Samantha the Panther' and was also one of the Queen's most trusted aides having served as a communications secretary and spent 17 years working for the royals. She joined Meghan and Harry 'temporarily' when the post was left vacant by Edward Lane Fox, who left this summer following five years of service. The Duke and Duchess were said to have asked for her to stay on. The Duchess is reported to have been especially keen to hire her permanently after she resigned from Buckingham Palace- but Ms Cohen reportedly refused and will leave in 2019. Meghan's personal assistant Melissa Touabti also quit, just six months after the Royal wedding at Windsor Castle in May.

Reported in the Sunday Times, a source close to Meghan said: 'Sam will be a huge loss. Going forward, Meghan might need someone cut from a slightly different cloth to traditional courtiers, who is not a career civil servant or royal insider'. The source also revealed the Duchess' early morning routine and warned that new aides would have to be adaptable and patient.
[From The Daily Mail]
Samantha's work with the Sussexes was always going to be temporary, and it speaks well of Harry and Meghan that she's not leaving them high and dry all of a sudden – she's not even going to leave until the spring! She's giving them plenty of notice to set up her replacement, which I have faith that they will do. This is all part of the larger royal conversation: Harry and Meghan need their own court and their own office, and that's what they'll be getting. I fully expect Meghan to choose Samantha's replacement with an eye towards running their royal office a lot differently than the Cambridges run their office.
A lot of the biggest Kate supporters often ask me (or troll me) about why I don't believe that Meghan is really a diva. I just don't think she is a diva by American standards – I think she's a go-getter and she came into the duchess role wanting to truly hit the ground running. She wanted to work, and she expected the people who were staffed to her office to help her and do her bidding, because that's what Americans think: that if you have "staff," they're there to help and do what you say. Meghan ran face-first into the different standards of British work life, and even more radically different standards of royal-work life. So I understand why British people think she's "demanding" – it's because she knows what she wants and asks for it and expects a clear chain of command with herself at the top of the chain. And royal staffers don't know how to handle that, so they're leaking sh-t to put her in her place. It's not that Meg is a diva – she's just an American.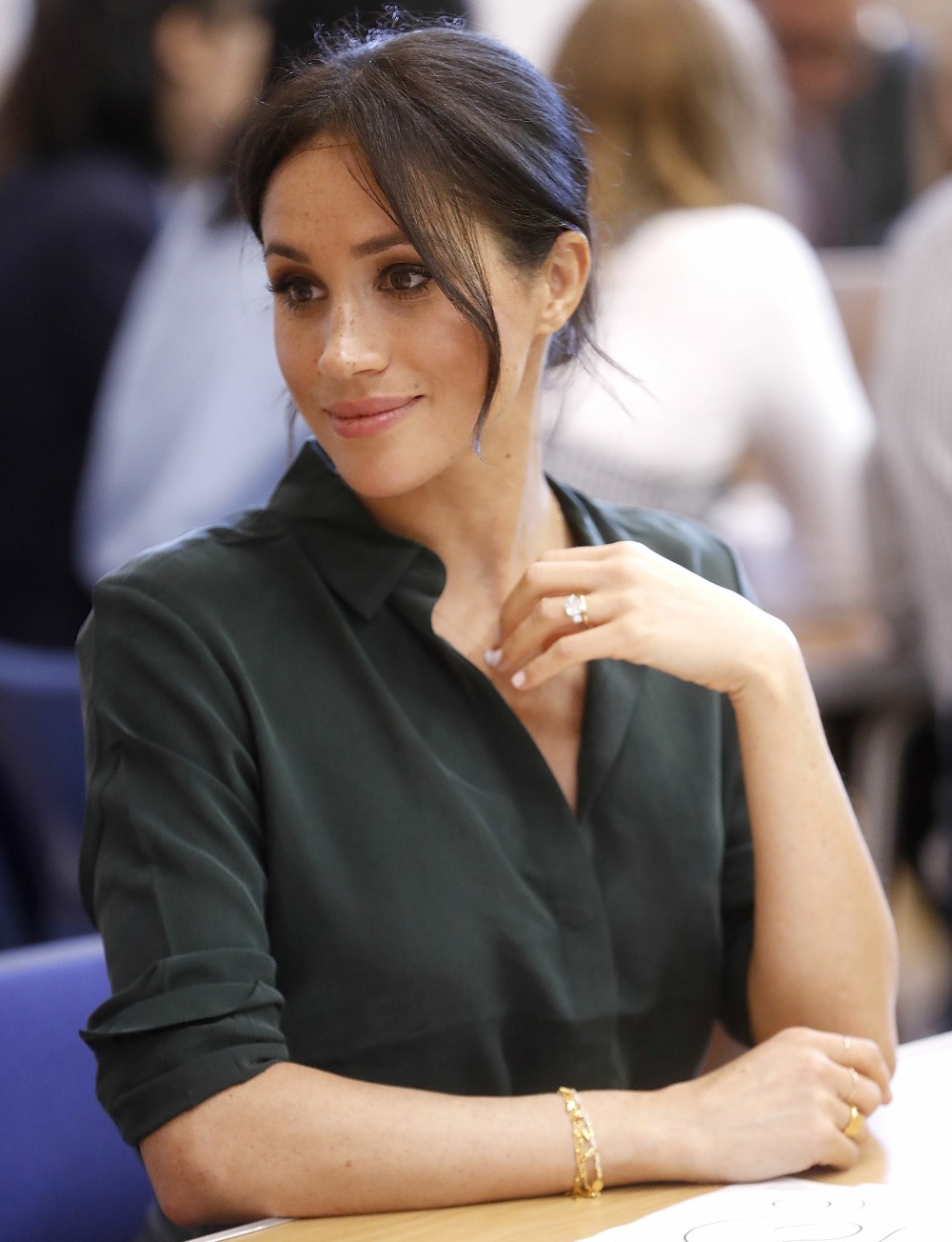 Photos courtesy of Avalon Red.
Source: Read Full Article