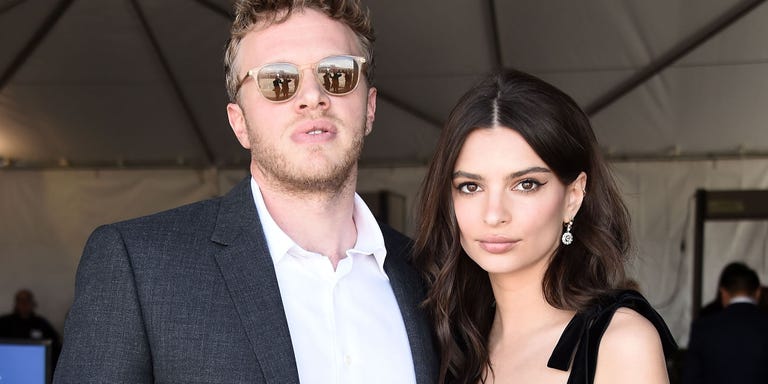 When Emily Ratajkowski made the surprise announcement in February that she married film producer Sebastian Bear-McClard in a secret City Hall ceremony, she wasn't entirely showered with congratulations.
"People came after my marriage, like, 'Wow. I give it three weeks.' I'm like, 'What?'" the 26-year-old model said in an interview with Janet Mock for her new Marie Claire cover story.
Ratajkowski, a vocal feminist, continued: "No one can take women seriously on any choices that they make, especially if they're unique to them and they don't play into the way we think women should get married. It's a constant writing-off."
Ratajkowski and Bear-McClard exchanged vows in a civil ceremony in New York City on February 23, in the company of their close group of friends. The low-key nuptials shocked seemed to come out of left field, since the news came weeks after it was speculated that she and longtime boyfriend Jeff Magid split.
There were also no official reports that she and McClard were officially dating, but the couple had known each other for years and were in the same friend group prior to getting romantic, a source assured to People.
Ratajkowski first considered keeping the whole wedding under wraps, but her publicist convinced her to be the one to break the story. The model did just that—in the most casual way possible—first with a few updates on her Instagram story. "Sooo, I have a surprise, I got married today," she announced in a series of photos.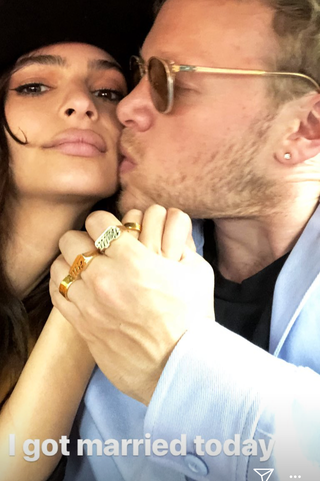 The newlyweds' wedding story was sweetly unconventional, from Bear-McClard's proposal with a paper clip (yes, really) to Ratajkowski's mustard yellow bridal look.
"When you don't have a real wedding, it's for you," the model said of the Zara suit she wore on her wedding day. "It really felt like the outfit that was most me, and that made me feel good."

Source: Read Full Article