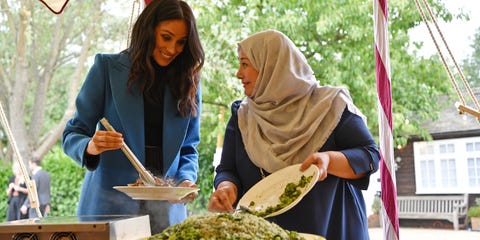 Meghan Markle hosted the launch of Together: Our Community Cookbook at Kensington Palace today with her mom, Doria Ragland, and husband Prince Harry. At the heartwarming, collaborative event, the Duchess of Sussex helped prepare dishes from the book with women from Hubb Community Kitchen, who are survivors of the 2017 Grenfell fire and whose personal recipes were featured in the publication.
The festivities marked a lot of firsts for Meghan, who just officially joined the royal family four months ago. It was her first time hosting an event at the palace, it honored her first solo project, and she gave her first public speech as a member of the royal family.
"I said in the foreword that this is more than a cookbook," Markle said. "And what I mean by that is the power of food is more than just the meal itself; it is the story behind it. And when you get to know the story of the recipe, you get to know the person behind it. And that's what we're talking about in terms of coming together, to really engage and talk and be able to celebrate what connects us rather than what divides us."
Ahead, see all the of photos from Meghan's special endeavor.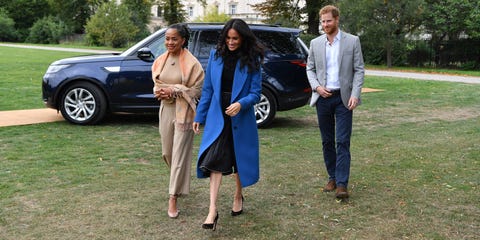 Doria Ragland, Meghan Markle, and Prince Harry arrive at the cookbook launch. Meghan wore a bright blue coat by Smythe, a Tuxe sleeveless top, and a pleated skirt by Misha Nonoo.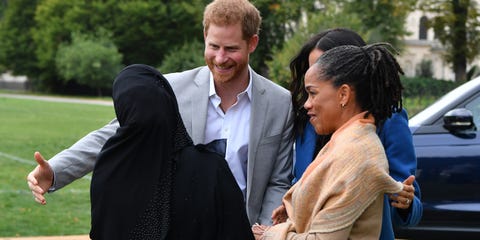 Prince Harry greets Zahira Ghaswala, Hubb Community Kitchen's coordinator.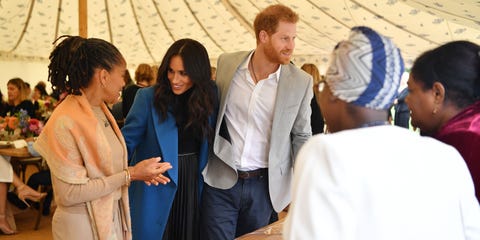 Doria and Meghan share a sweet moment while and Harry chats with attendees.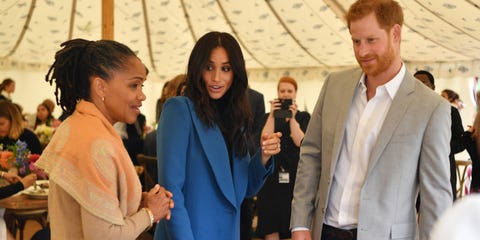 This is the first time we've seen the trio in in public after the royal wedding.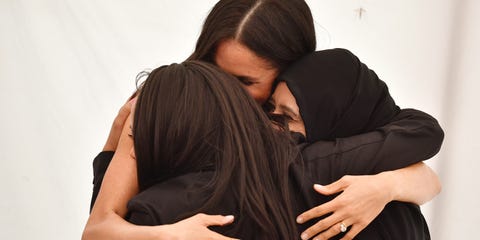 Meghan embraces women from the Hubb Community Kitchen.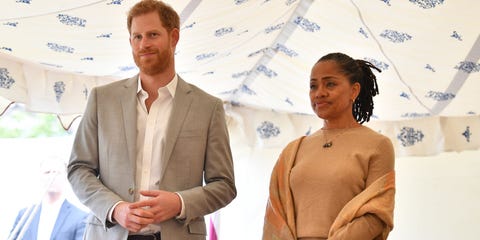 Harry and Doria watch Meghan proudly as she gives her first speech as a royal.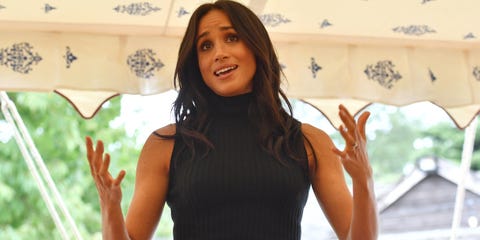 "Working on this project for the past nine months has been a tremendous labor of love," Meghan said of the cookbook.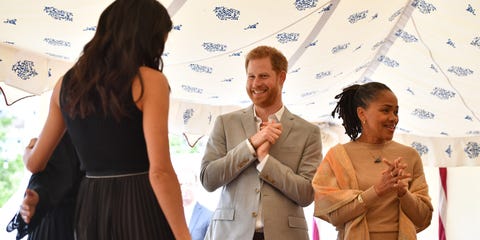 Prince Harry beams at Meghan after she gives her speech.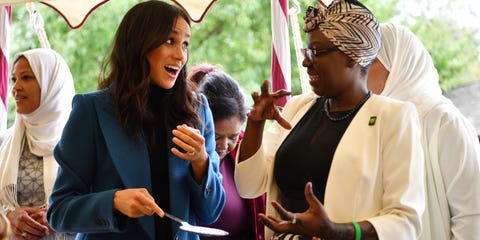 Meghan chats helping to prepare food with one of the women attending the event.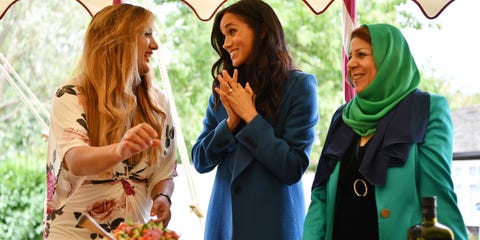 Meghan bonds with more women from Hubb Community Kitchen.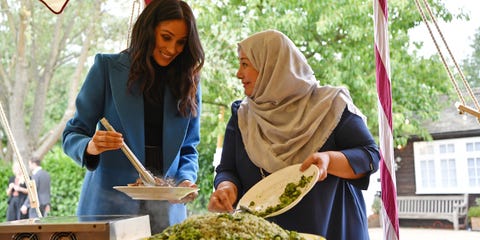 The Duchess scoops a steaming serving for guests.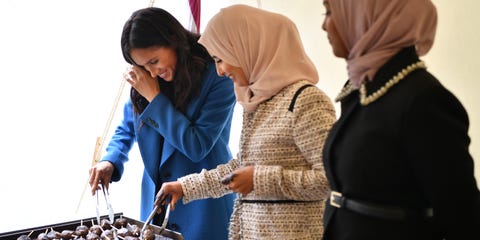 Meghan helps cook skewers on a grill.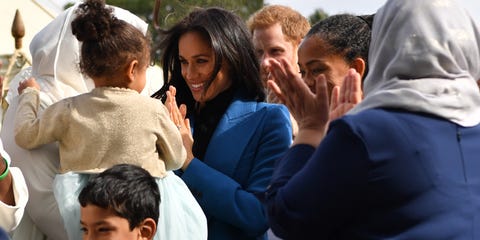 Meghan plays with a young girl as they gather to pose for a group photo.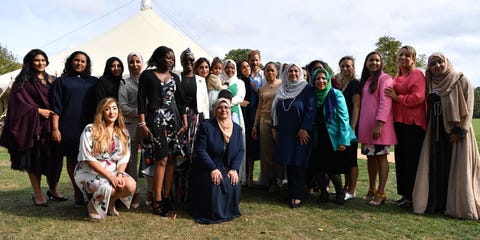 Prince Harry, Meghan, and Doria Ragland pose for a group picture with the women from the Hubb Community Kitchen.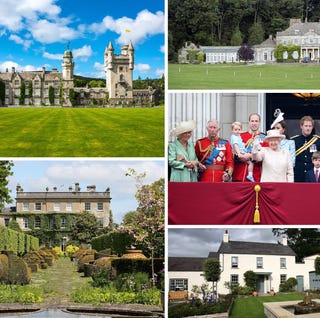 Source: Read Full Article