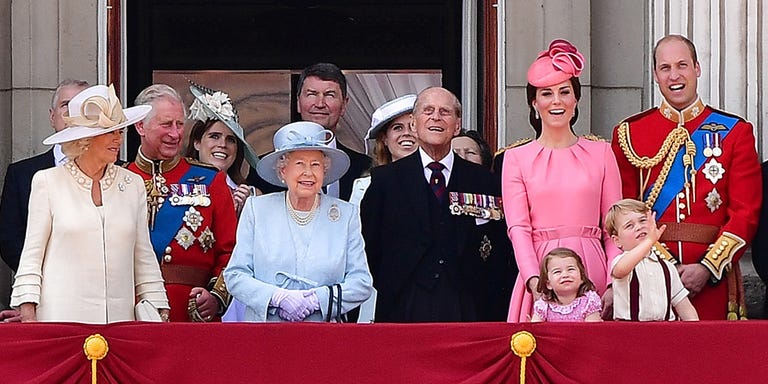 The entire royal family is undoubtably overjoyed with the arrival of Kate Middleton and Prince William's new baby boy. Here's what members of the Firm have said of their newest member so far:
Prince Charles and Camilla Parker Bowles
The Prince of Wales and Duchess of Cornwall are delighted to be grandparents for the third time around. "We are both so pleased at the news," the proud grandfather said in a statement on Tuesday. "It is a great joy to have another grandchild."
But the elder royal jokingly admitted that he's worried about handling three grandchildren as opposed to just two. "The only trouble is I don't know how I am going to keep up with them," he added.
The prince is reportedly en route home to London to meet the child, after a royal visit to France.
Prince William
The happy father revealed on Monday that he (and the rest of the family) are "very happy" and "delighted" to welcome their little prince.
But when asked about his readiness to bring the new baby home to join brother and sister, Prince George and Princess Charlotte, the father-of-three quipped: "Thrice worry now," holding up three fingers to the crowd outside the hospital.
And as for the child's name, he replied: "You'll find out soon."
The Queen, Prince Philip, and Prince Harry
Immediately following the announcement of the new prince's birth, Kensington Palace revealed the senior royals' general response to the news. "The Queen, The Duke of Edinburgh, The Prince of Wales, The Duchess of Cornwall, Prince Harry and members of both families have been informed and are delighted with the news," the palace tweeted.
Meghan Markle was left off of the birth announcement, likely because she't not an official member of the royal family yet.
The Countess of Wessex
Sophie Rhys-Jones, wife of Prince Edward (Prince William's uncle), had kind words for the family. "I'm thrilled for them all, it's lovely—really good news," she told Mail Online. But she couldn't offer any clues on the baby's name. "The jury's out on that one. I don't know, we're all just going to have to wait and see!" she added.
Princess Eugenie and Pippa Middleton
Princess Eugenie of York, William's cousin, and the nearly-royal Pippa Middleton, Kate's younger sister, didn't give any direct quotes on their new relative, but they were seen visiting him at Kensington Palace yesterday.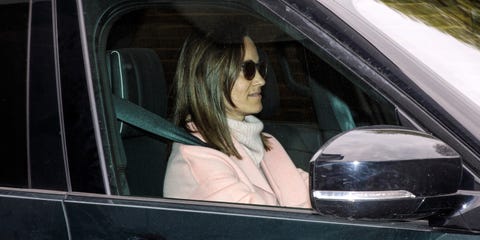 Watch this space for more royal reactions to the newborn prince.
Want more royals? Now you can watch all of the best episodes from Bazaar's Royal Watch—right here on Prime Video.
Source: Read Full Article