The royal baby's name continues to fascinate!
As we reported, the world momentarily stopped spinning on Wednesday when Meghan Markle and Prince Harry revealed they had named their newborn son Archie Harrison Mountbatten-Windsor.
Reaction to the name swiftly flooded social media, with many comparing the youngest royal to other famous Archies (particularly the hot CW character and the beloved BBC Children's figure.) Others gushed over the fact that the newborn's middle name was a touching tribute to his father: Harrison quite literally means "Son of Harry."
But now, some conspiracy theorists think the royal baby's first name could also include a sly nod to his momma!
So, what alleged cypher do these Twitter cryptologists think they've cracked? Does "Archie" contain some sort of Da Vinci Code that somehow translate to, "From the Womb of Markle?"
Not exactly…
As some eagle-eyed royal fans have pointed out, "Archie" is *almost* an anagram of Meg's real name, Rachel!
For those who don't know, Rachel was the Christian moniker the former actress was given by her parents, while Meghan is actually her middle name. Ironically, Rachel is also the name of the 37-year-old's Suits character, Rachel Zane.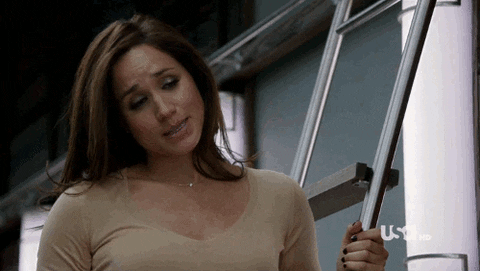 As for its connection to Archie, Rachel contains nearly all the letters present in Meg's baby's name — and that's close enough for these conspiracy theorists.
If you're thinking: "Um, what? Archie has an "i" while Rachel has an "L", you silly geese." Well, fans have thought of that, too, and they have a solution: simply capitalize the "I" in Archie… and, BOOM, you basically have an "l".
See what some of these cryptologists had to say for yourself (below):
Hmmm… y'all buying it? No? We don't blame you.
Aside from of the ArchIe/Rachel theory, there's been more speculation about the significance of the royal baby's name thanks to something Prince George told a commoner months before Archie was born.
Back in January, Prince William and Kate Middleton's 5-year-old son reportedly made the shocking revelation to a dog walker that his nickname is "Archie."
While some believe that Georgie was just giving the public a big hint about his future cousin's name, others are convinced that this means Archie has a special meaning to the royal family — one that likely has nothing to do with "Rachel."
What do YOU think about these theories?
Source: Read Full Article