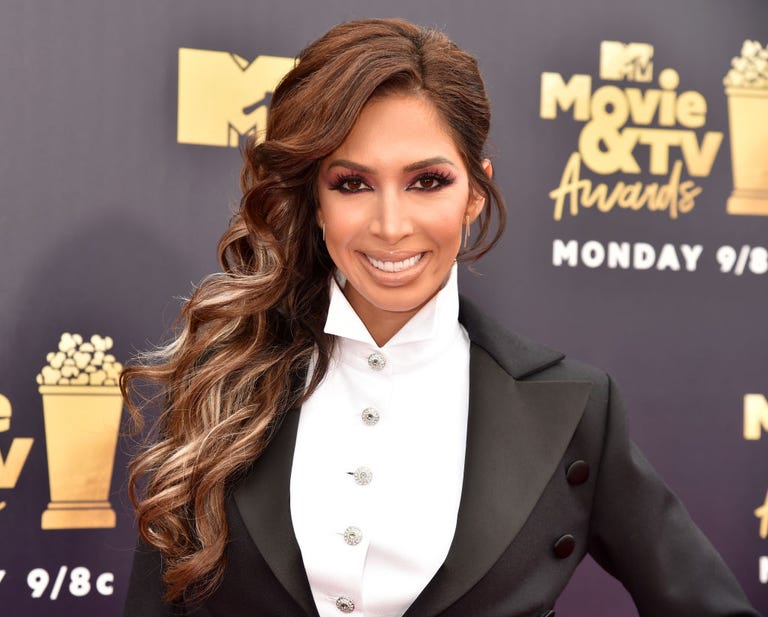 Teen Mom star Farrah Abraham is reportedly filing a restraining order against Mob Wives star Drita D'Avanzo for threatening to "smack the f*ck" out of her. Us Weekly reports that Abraham's lawyer is handling the order. It comes two days after the women engaged in a heated feud on social media.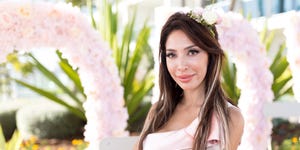 The argument started when the two were supposed to host the opening of a club together in Atlantic City, Page Six reports. It's unclear what exactly started the argument, but Abraham later posted a video accusing the Mob Wives star of disappearing from the appearance and backing out of taking photos at the club. Then, D'Avanzo told the outlet that she'd "smack the f*ck" out of Abraham for her comments.
Here are the photos the two posted from the event.
After that, Abraham tweeted at D'Avanzo, calling her "low class," and D'Avanzo responded to that accusation in a video, saying that she no longer assaults because "the last time someone tried to test me, they ended up putting me in jail," but then adding that for Farrah she would maybe make an exception. "I will tell you one thing, I'm not gonna closed-fist punch your face in, I'm going to open hand smack the f*ck out of you, straight up, on sight, just so you know."
That's not all! D'Avanzo posted another video the day after calling Farrah a "piglet," explaining that Farrah warned her she'd be hearing from her lawyer, which may be referencing the potential restraining order.
This isn't D'Avanzo's first run-in with the law. The Mob Wives star was arrested in 2016 for allegedly punching another woman, but the case was later dismissed.
Follow Emma on Instagram.
Source: Read Full Article