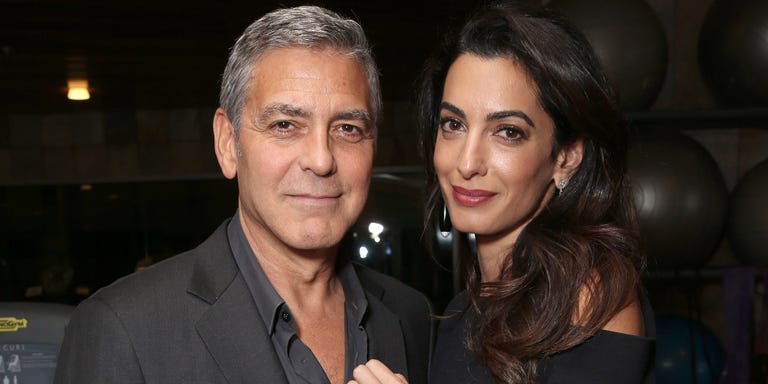 The guest list for Prince Harry and Meghan Markle's wedding is going to be star-studded, especially now that it's been revealed that George and Amal Clooney will be in attendance.
According to a source via People, "Meghan and Amal have known each other for a while," and that they have many shared interests. Their budding friendship apparently started when Meghan moved to Britain, and was introduced to Amal by a mutual friend.
People's source also confirms that Amal and George are also invited to the exclusive reception hosted by Prince Charles at Frogmore House. It was earlier reported that even Meghan's Suits co-stars weren't invited to the evening reception, so Amal and George are clearly very special guests indeed.
The Clooneys won't have to travel too far for the wedding either, as according to People, they have a house that's just 30 minutes away from Windsor Castle.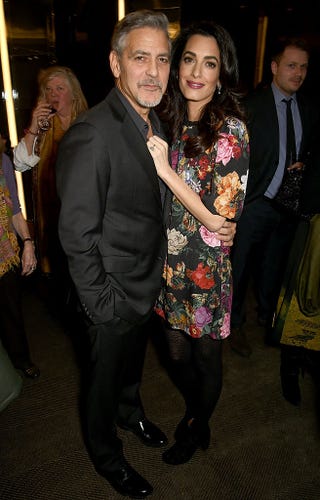 Prince Harry and Meghan Markle's guest list includes a whole host of rumored celebrities. While her Suits co-stars, including Patrick J. Adams, have begun arriving in London ahead of Saturday's nuptials, other close friends of the couple have also been spotted arriving in England.
Meghan's close friend Priyanka Chopra has already confirmed that she is attending the wedding, as has tennis superstar Serena Williams.
And while three members of the Spice Girls received wedding invitations, the group will not be performing on the big day, despite persistent rumors. Mel C wasn't invited, and revealed that she felt "a little bit annoyed" about it.
Source: Read Full Article