Fashion's biggest night has finally arrived as the Met Gala red carpet is officially underway. The celebs and designers are seriously packing heat with their looks tonight — but there are a handful of stars that all eyes will be looking put for tonight. Two such individuals are George Clooney and his wife Amal, and both definitely served us every ounce of glamor that you'd expect from these two. These photos of George and Amal Clooney at the 2018 Met Gala are proof that they truly are the power couple of the century.
The Met Gala is the ultimate red carpet when it comes to fashion. This is one of the only moments per year where celebs and designers can truly go crazy and don their most inspired and avant-garde ensembles. Which is exactly what Amal Clooney did tonight. George strutted down the carpet with Amal by his side looking as sharp as ever in a tuxedo fitted to perfection.
But the real star of the night was Amal, of course, who wore an incredible Richard Quinn creation comprised of a gold corset and black pants, with a long billowing floral train cascading behind her. And George was every bit the sweet supportive husband by letting Amal take center stage. The pictures from the red carpet pretty much speak for themselves — the Clooneys are serious couple goals.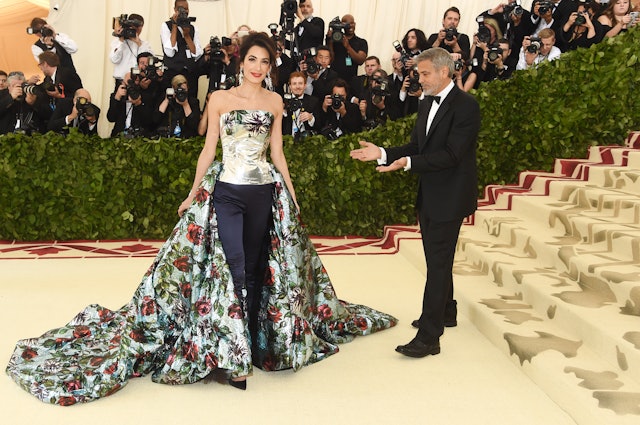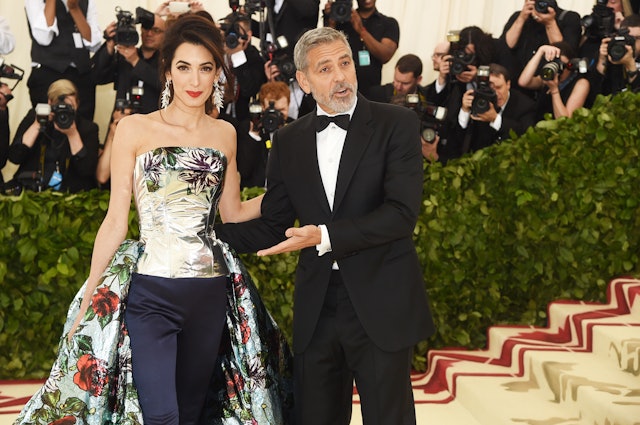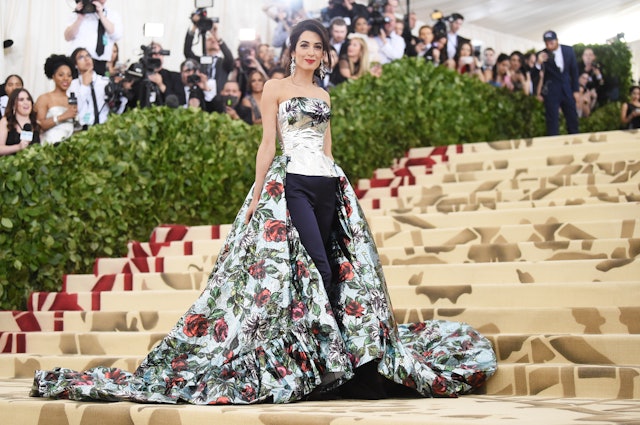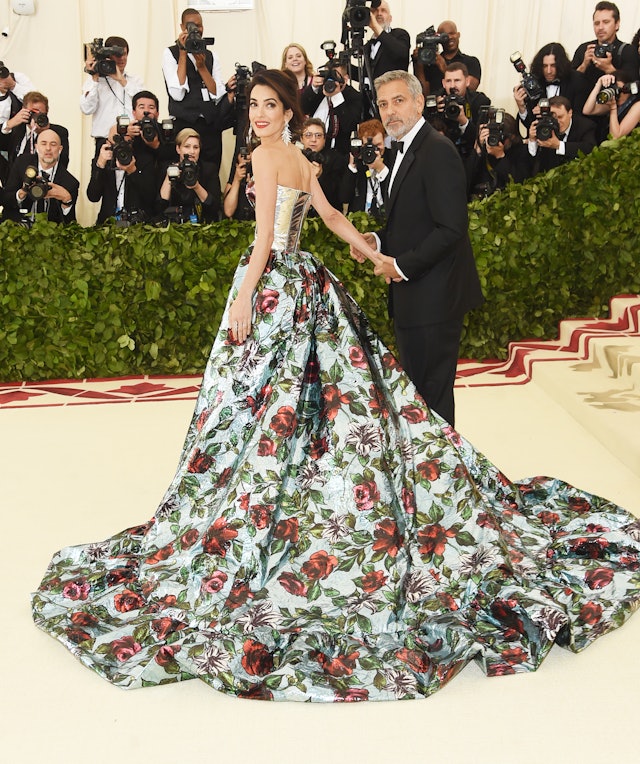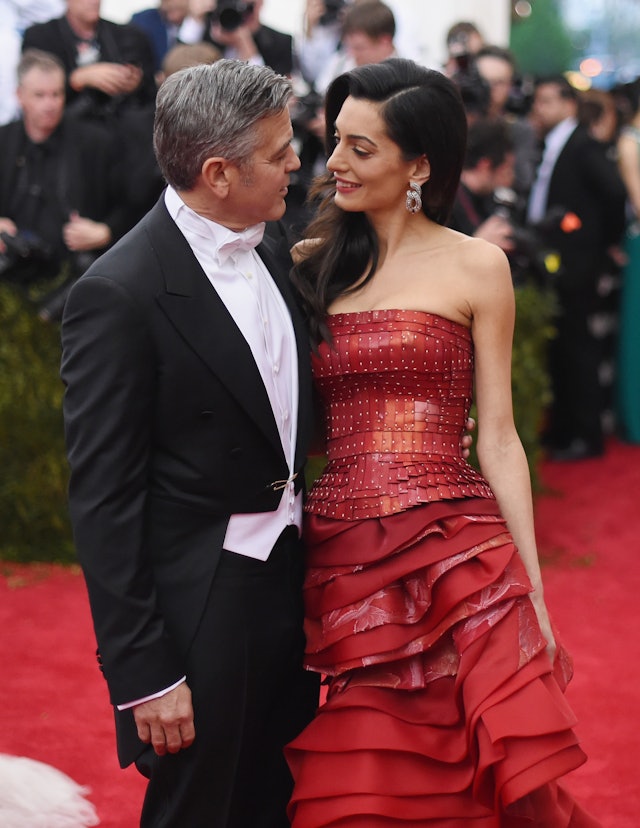 This isn't the first Met Gala rodeo for the Clooneys. Amal and George actually showed up on the Met Gala red carpet back in 2015. Amal wore a stunning custom Maison Margiela Artisanal gown by John Galliano that tuned a lot of heads. George paired her look with a vintage-style suit — and coupled with Amal these two were unstoppable on the red carpet that night.
But I think that tonight's look definitely topped the Clooneys' 2015 Met Gala appearance. This couple is like a fine wine — they just keep getting better and better with time.
More to come
Source: Read Full Article