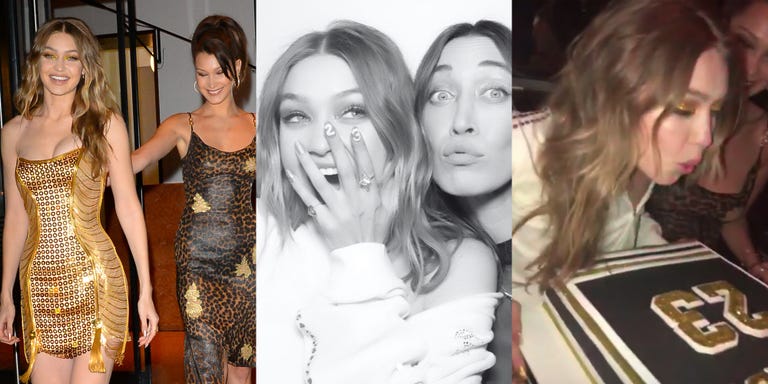 Gigi Hadid turned 23 on the 23rd yesterday, making it her lucky "golden" birthday—and giving her the most lavish theme to run with at her birthday party. Except it wasn't a Golden Girls theme, womp womp. It was just gold, literally — here's Gigi's party look, a glitzy gold Atelier Versace dress and makeup; her sister Bella matched in leopard because it's important to show sister solidarity without upstaging: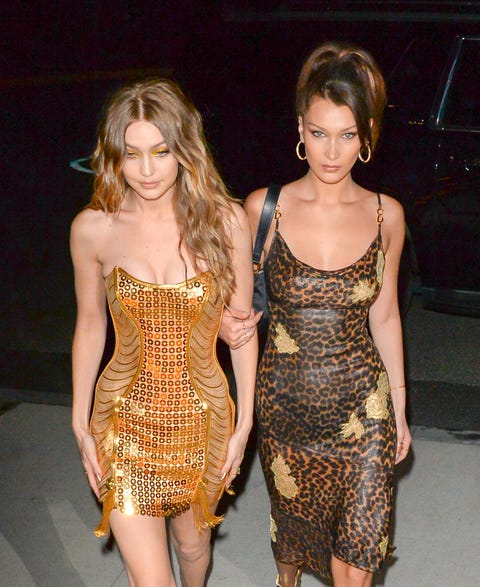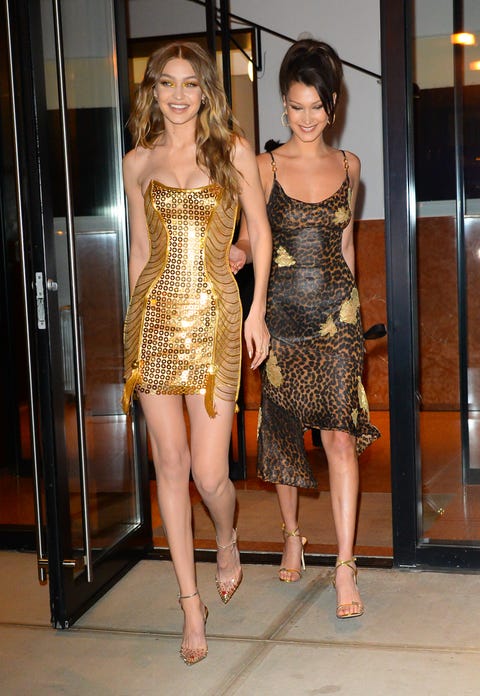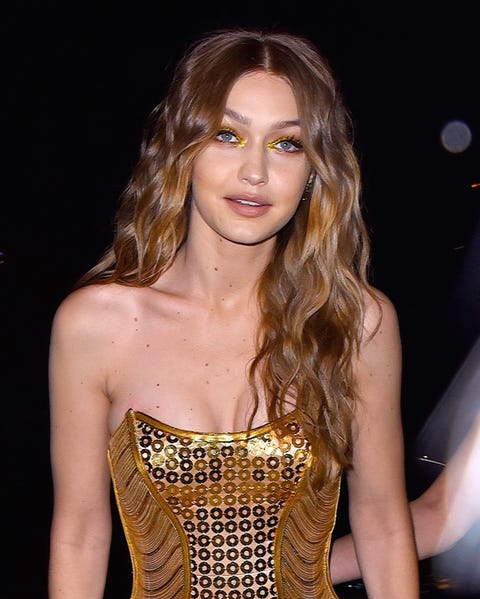 Paps seemed to be stationed at Gigi's place for a good portion of the afternoon, go figure! They photographed a man struggling to carry a "Gigi" rose arrangement into her building. They also caught Bella entering the place with the most extra gold-wrapped gift.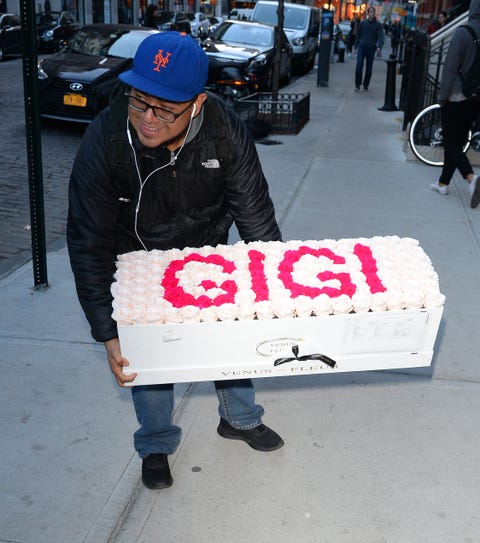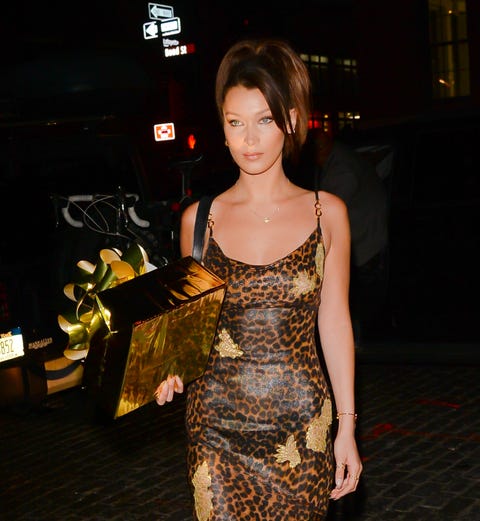 Bella additionally gave the gift of an Instagram tribute with an essay caption about how great Gigi is. She wrote: "At least once a day, I think and wonder how I got so lucky to have you as a sister," she wrote. "To have someone to teach me as I grow, to love me as I am, and to be together for every step of the way. I look at photos and watch videos of us growing up, and it just makes me smile/ because I know that I'd never be able to do this life without you."
The party's guestlist was a veritable supermodel runway: Olivia Culpo, Hailey Baldwin, Joan Smalls, Martha Hunt, Lily Aldridge, Gigi's brother Anwar Hadid, and his girlfriend Nicola Peltz were all photographed arriving at the Brooklyn Heights Social Club. Cara Delevingne was also there, Instagram stories from the night revealed.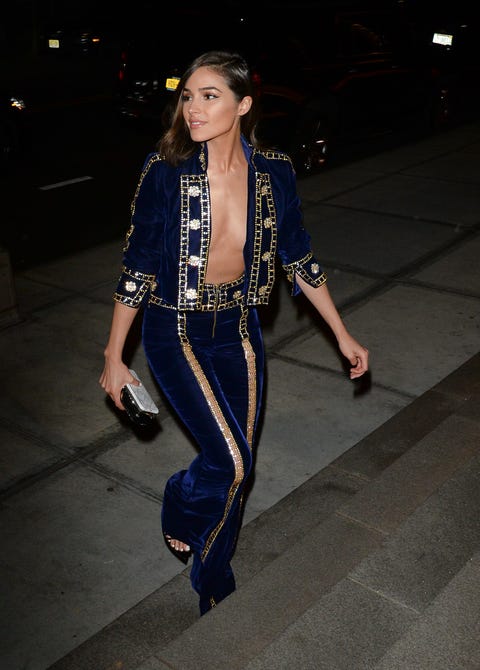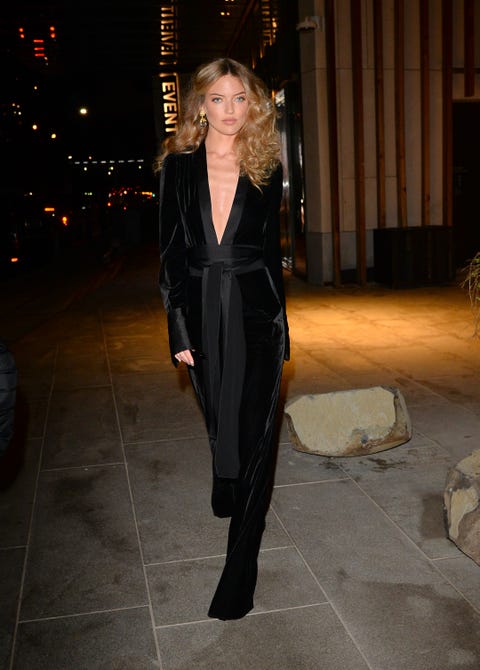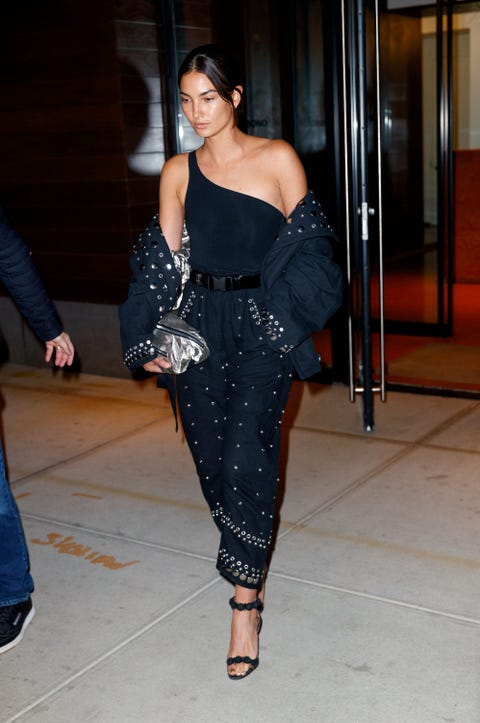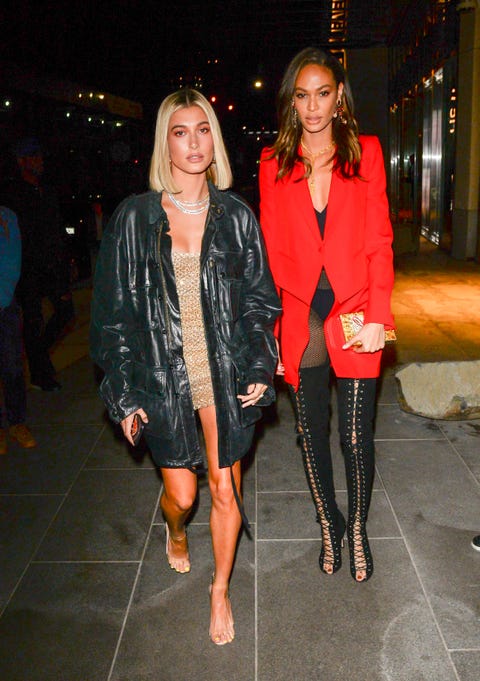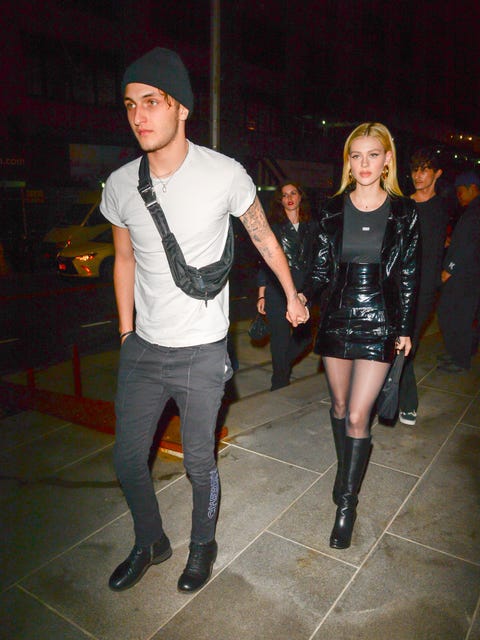 Gigi's cake was a gold jersey; the birthday girl, understandably, switched from her skin-tight gold dress to gold-embellished sweats before blowing the candles out.
#Happy23rdBirthdayGigi ?✨ pic.twitter.com/sU6fjus7ud
Bella via Olivia's Instagram Stories. pic.twitter.com/BhmYas4snF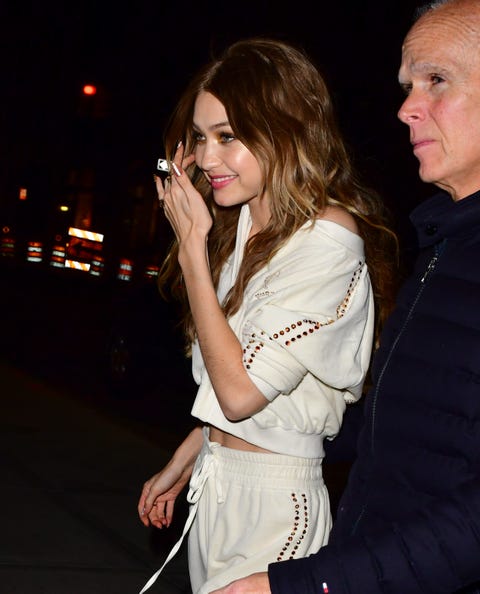 Gigi's half-sister Alana Hadid documented the night pretty thoroughly on her Instagram and revealed that Gigi had a photo booth, a custom gold-themed party filter, and a "23" manicure. Of course she did.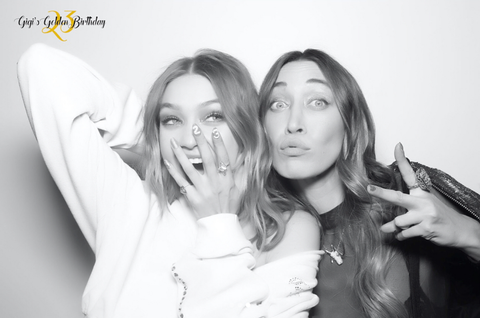 Missing from the party was Gigi's ex Zayn Malik, who was photographed at her apartment last week visiting (sparking probably-false reconciliation rumors among tabloids), and Kendall Jenner, who devoted four Instagram stories to talking about how she misses Gigi and darnit, Gigi, come back to her: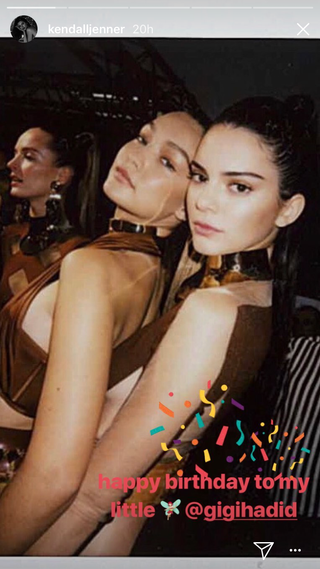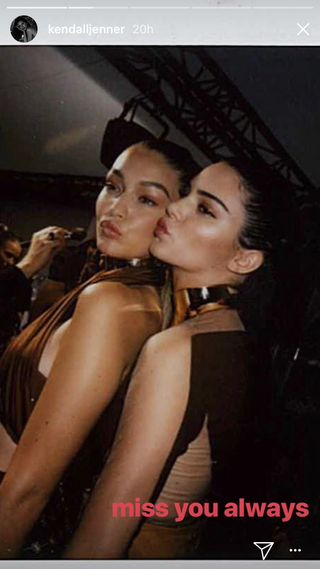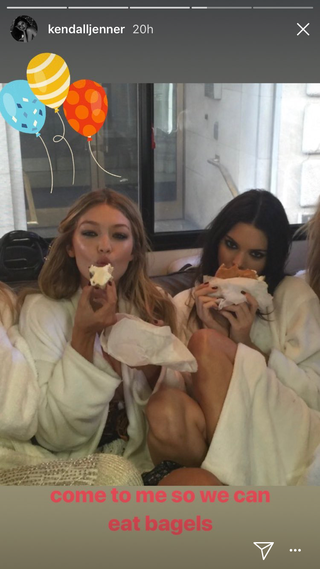 From: ELLE US
Source: Read Full Article