Gimme, gimme, gimme an ABBA reunion after more than 35 years.  
The legendary pop group announced on Friday that they are set to release two new songs for the first time since disbanding in 1982.
The Swedish hitmakers, which include Björn Ulvaeus, Agnetha Fältskog, Benny Andersson and Anni-Frid Lyngstad, previously revealed that they were working on a virtual ABBA experience. This project was apparently so successful the quartet has decided to make music together once again. 
"The decision to go ahead with the exciting ABBA avatar tour project had an unexpected consequence. We all felt that, after some 35 years, it could be fun to join forces again and go into the recording studio," they wrote in a statement. "So we did. And it was like time had stood still and we had only been away on a short holiday. An extremely joyful experience!"
A post shared by @abbaofficial on
The group only revealed the name of one of the new songs, "I Still Have Faith In You," which will be performed by their "digital selves" in a two-hour TV special produced by NBC and BBC airing in December.
"We may have come of age, but the song is new. And it feels good," they added. 
ABBA partnered with famed British manager and "American Idol" creator Simon Fuller in 2016 to announce a digital experience for a new generation of fans that would utilize "previously unimagined" technology, like virtual reality. 
That project was revealed months after members of the group performed together for the first time in three decades at a private gala in Stockholm, signaling that the singers could still wow audiences.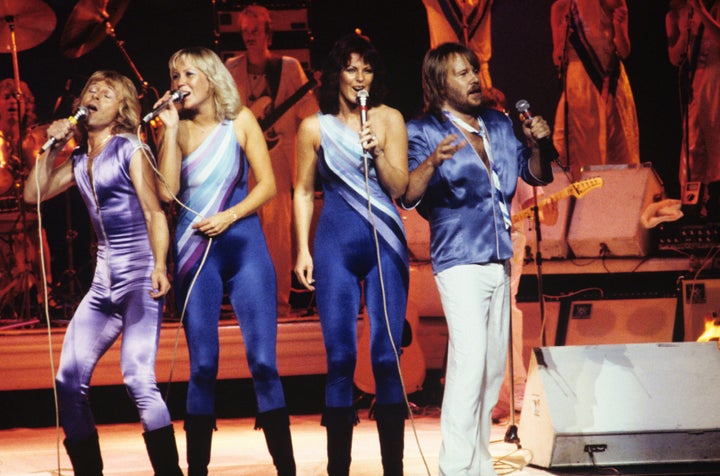 "We're inspired by the limitless possibilities of what the future holds and are loving being a part of creating something new and dramatic here – a time machine that captures the essence of who we were. And are," ABBA's Benny Andersson said at the time, according to The Guardian.
The "groundbreaking venture" was expected to launch sometime in 2018. 
And if that weren't enough to excite fans, their music will, of course, be featured in the highly anticipated sequel "Mamma Mia!: Here We Go Again," which hits theaters in July. 
Source: Read Full Article