It seems one of the most unlikely relationships in the celebrity world may have turned into a blissful love story. When Grimes and Elon Musk first met, nobody would have thought they'd gel considering the former's stance on how she felt about billionaires and political power in general. Then again, since everyone knows opposites usually attract, maybe it wasn't so unusual.
One thing Grimes has said, though, is Musk is more in tune with her beliefs than people think. Apparently this is the "reasoning" behind her agreeing to get pregnant with him in recent months.
Yes, it's now confirmed Musk is indeed the father of Grimes' yet-to-be-born and future genderless baby, something creating plenty of online chatter. With Musk already a controversial international figure and Grimes an equal one in music, one might wonder what this child will experience later in life.
According to Grimes, she thinks Musk will be the perfect father
In a recent interview with Paper Magazine, Grimes (aka Claire Boucher) said she and Musk are more politically simpatico than some might think. Part of this comes in the extensive work he does in helping the environment and progressing technology/science.
There is a good argument to be made there, despite his billionaire status and penchant for supporting politicians from the Republican party. Grimes says Musk kind of changed her outlook on the good billionaires can do when they have the right purpose in life. It is true Musk has done some good, if also arguably wasting money on things people don't need…like his controversial Tesla Cybertruck.
Living with Musk probably isn't easy either when he's working long days to keep his Tesla company operating at full capacity. Add to that Grimes' own full schedule touring around the world and it doesn't seem like a love story headed to a perfect conclusion.
Having children can change everything, though. Once Grimes gives birth to their child this fall, it's going to be interesting to see if both will truly settle down for a while.
Grimes hasn't spoken too glowingly about pregnancy in the past
Those familiar with Grimes' songs will know she wrote one called So Heavy I Fell Through the Earth, supposedly mirroring the tragedy of getting pregnant. To her, the whole process is like a violation of the woman's body, including sacrificing one's power in capitulation to a man. Clearly, her beliefs in wanting to stay independent of that have changed, particularly due to her admitted love for Musk.
Some might think it's an ill-fated situation since Grimes admitted to Page Six she worries how being pregnant will affect her life. Since she says she enjoys working in the night, being pregnant won't be easy on her body. Plus, she also has anxiety about whether her child will inherit her once-wild ways as a teen.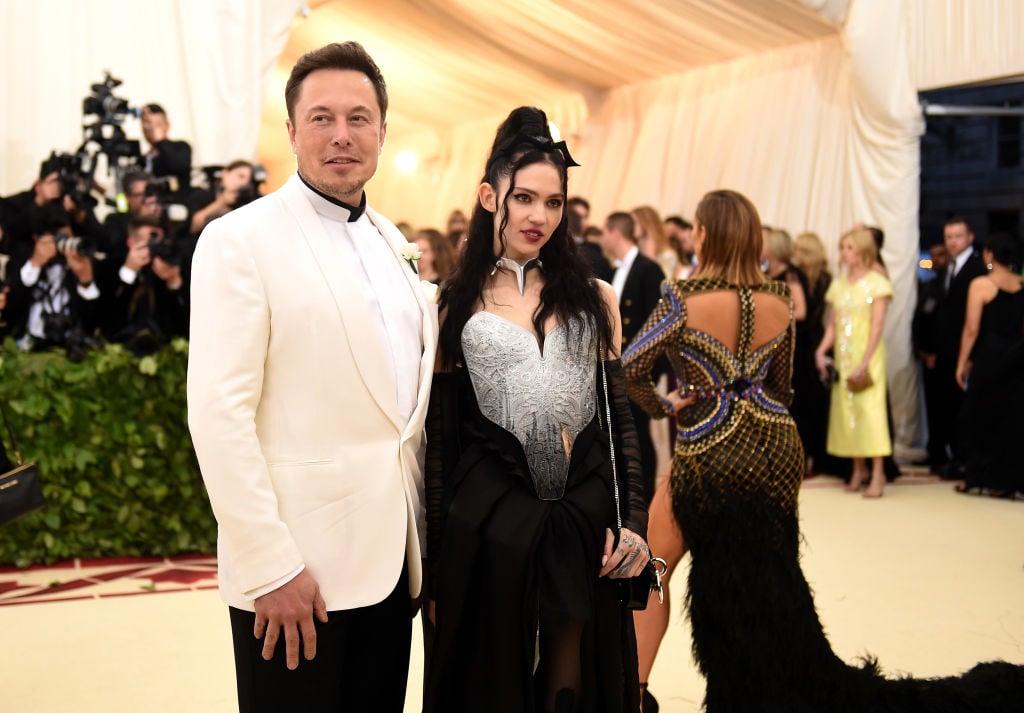 Can Grimes and Elon Musk really be tamed with a child of their own?
Some billionaires with world influence aren't the types to settle down with kids. There isn't any track record of that happening well, or at least without serious breakups later. Then again, Musk does have kids from a prior marriage and claims to be a good dad.
If it's true Grimes tamed her wild streak, it seems hard to believe she'll be able to tame herself completely either. Everything seems to say these two dynamic notables living together might lead to disaster down the road. Adding a baby to this equation might be the magic formula for couples who really stay together.
Source: Read Full Article