AceShowbiz –
Halsey can't help but gush over BLACKPINK's Rose on Instagram. The "Bad at Love" singer makes sure that everyone knows that she's feeling the love for the member of the Korean group by commenting on Rose's Instagram post. What's more surprising is that Halsey left the comment in Korean. Totally cute, isn't it?
Rose took to the micro-blogging site to share a slew of photos of herself which was taken during her way to a rehearsal. "I'll come back after going to rehearsal," the 24-year-old South Korean beauty wrote in the caption in her native language.
Halsey, who is among the "Playing With Fire" singer's 7.2 million followers, then left a comment. She wrote, "You are so cute!" in Korean, much to everyone's excitement. Rose then responded with an "XD" face and a heart.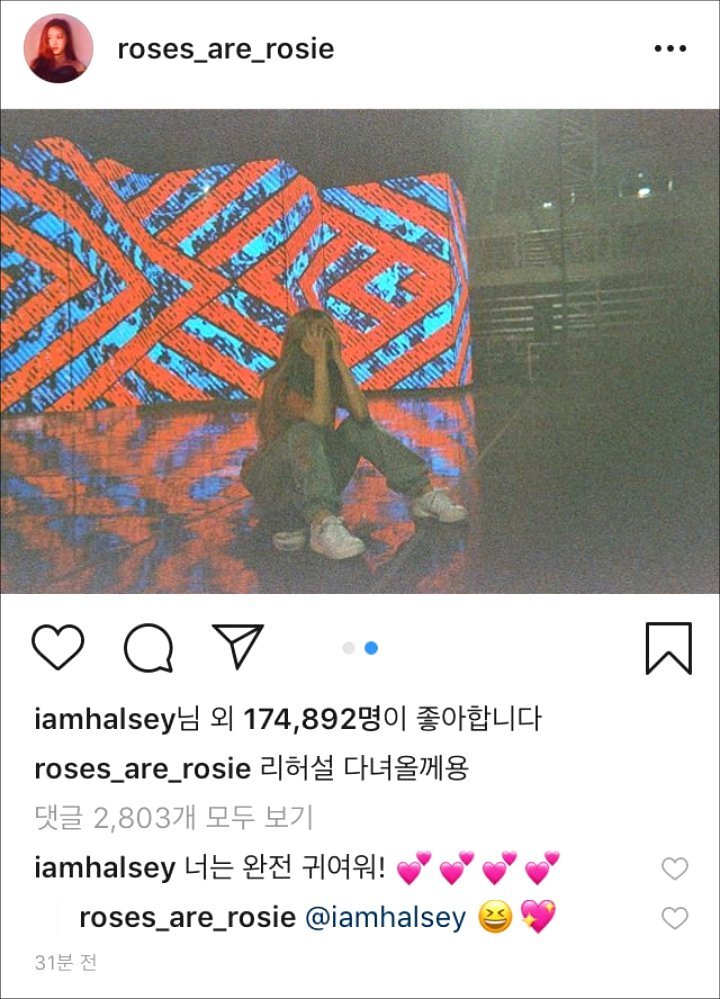 Fans obviously noticed the cute Instagram interaction between the two stars and started to ask them to do a collaboration. "COLLAB PLS," one fan wrote. Similarly, another fan commented, "We need a collaboration [heart emoji]OMG."
While it remains to be seen if the 4-piece group will have a collaboration with the "Now or Never" hitmaker, they already have one with Dua Lipa. The "DDU-DU DDU-DU" singers and the "New Rules" hitmaker recently dropped a new song titled "Kiss & Make Up".
The three-minute song finds the "IDGAF" songtress and the girl group singing about trying to kiss and make up before a relationship ends in a breakup. "Touch me like you touch nobody/ Put your hands all up on me/ Tired of hearing sorry," Dua and Rose rhyme before Lisa and Jennie join in, " 'Cause all I want is you up on me/ Tired of hearing sorry/ Kiss and make, kiss, kiss and make up."
Source: Read Full Article