The 'Scream VI' star honors her late brother by wearing a custom jacket that he designed while attending the funeral service in New York with her on-and-off boyfriend Brian Hickerson.
AceShowbiz –Hayden Panettiere couldn't hide her feelings as she attended her brother Jansen Panettiere's funeral service. The actress looked emotional as she and her family gathered to lay her late brother to rest on Wednesday, March 8.
The "Heroes" alum appeared to be holding back tears as she arrived at the Palisades Presbyterian Church in Nyack, New York to celebrate and remember the life of the 28-year-old actor and artist. She was joined by her on-and-off boyfriend Brian Hickerson, who put an arm around her shoulder to comfort her.
Hayden honored her late brother by wearing a custom jacket that Jansen designed. She sported the colorful jacket on top on a black shirt and pants, teamed with white sneakers. Her blonde hair was pulled in a bun as she also sported a pair of sunglasses.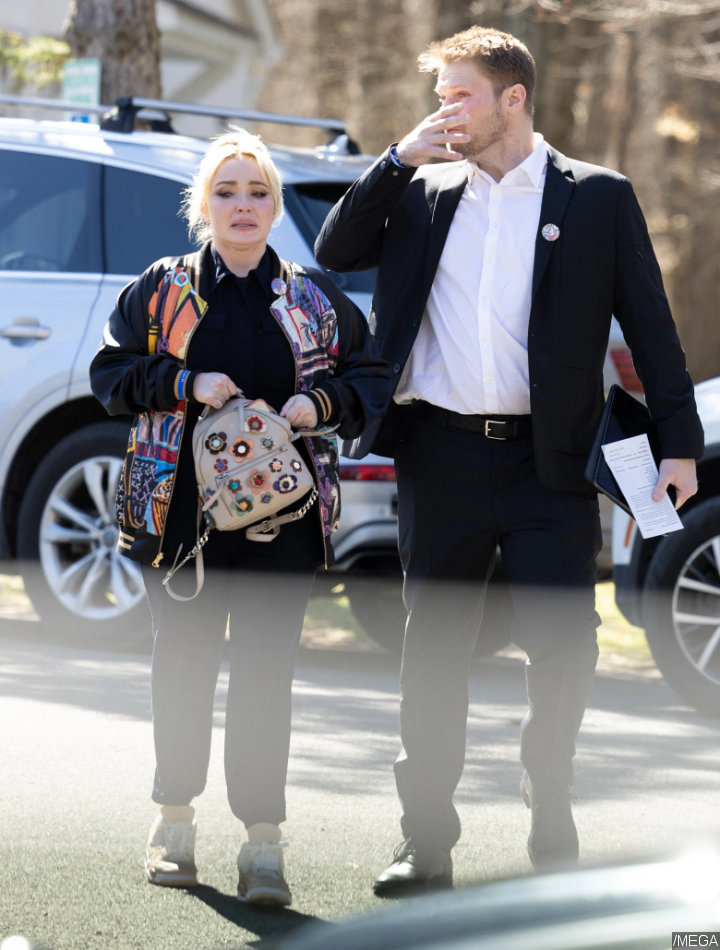 Hayden Panettiere was joined by her on-and-off boyfriend Brian Hickerson at her brother's funeral service.
The "Scream VI" star was seen hugging guests as they made their was inside the church. Her father Alan "Skip" Panettiere and mother Lesley Vogel could also be seen receiving support from other guests, who included Jansen's girlfriend Catherine Michie.
Jansen, who was Hayden's brother and only sibling, was found dead inside his apartment in Nyack after he failed to show up for a meeting on Sunday, February 19. On February 27, the family issued a statement revealing his official cause of death. They said, "Though it offers little solace, the Medical Examiner reported Jansen's sudden passing was due to cardiomegaly (enlarged heart), coupled with aortic valve complications."
The family, including Jansen's mother Lesley, father Skip and sister Hayden, remembered him, "Jansen's heart could be seen in his eyes, and his charm in his brilliant, engaging smile; his soul in his masterful and revealing paintings, and the joy of life in his dry wit."
"His charisma, warmth, compassion for others, and his creative spirit will live forever in our hearts and in the hearts of all whom he encountered," they added of the late actor, who starred on "The Walking Dead" among other TV shows.
In her first TV interview since her brother's sudden passing, Hayden said, "He's right here with me," while holding back tears when "Good Morning America" host Michael Strahan offered his condolences.
You can share this post!
Source: Read Full Article