Those of us caught in a professional limbo after college are more likely than not to pay our dues and work as a server in the immediate aftermath of these life changes. However, chances are that we don't all end up working in a high-class Manhattan restaurant alongside an eclectic bunch of staffers, like the main character of the new STARZ series Sweetbitter. Premiering on May 6, the show brings Stephanie Danler's bestselling 2016 novel to life in all of its post-grad relatability, so what's Sweetbitter about?
Introducing young college graduate Tess, Sweetbitter chronicles her 2006 move to New York City, where she has no job prospects or personal connections. The series notably shares little background information about Tess, despite taking place almost exclusively from her perspective. While such vagueness could be unwelcome in today's greedy TV landscape, Danler, who also executive produced the series and wrote two of its six episodes, believes that the ambiguity served her story well.
"A lot of storytelling wants clear, definite answers about what's good, what's bad, who's your friend, who's your enemy, and that does not reflect real life at all," she tells media at New York's Langham Hotel. "It is very fluid, identity is very fluid. When you're in the gray zone, there's something sort of sexualized and exciting and dangerous about it."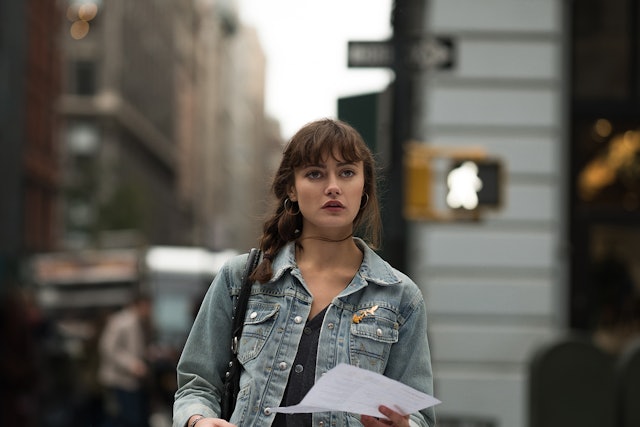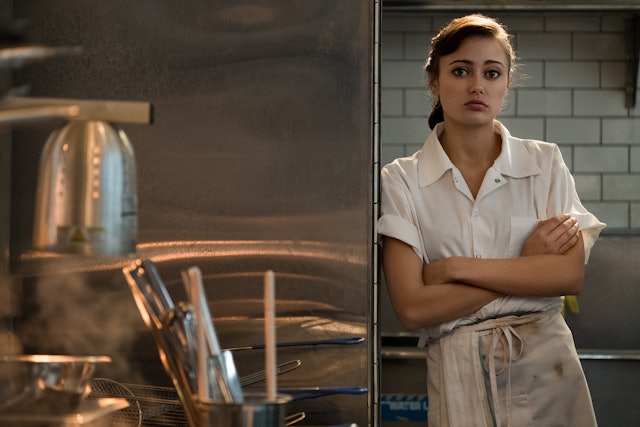 Accompanying Sweetbitter's exploration of loneliness is the hazy, in-between phase of life where anything can and will happen. Those who come to the series after reading the book will find that Tess's uncertainty about her life is well intact and that perhaps seeing such questioning onscreen will only make the character more relatable to audiences.
"I really have never related to a character as much as I did with Tess," says Purnell. "I really admire her openness and vulnerability and saying, 'I don't know who I am and I don't know what I want, and that's OK.' And I don't know a 21-year-old who's not going through some existential crisis right now. I really loved her 'nothing-to-lose' attitude and she just packs up her car and moves. It's hugely ambitious, even if she doesn't realize it right at the start."
The series's title comes from Simone teaching Tess about the coding of tongues: sweet, salty, sour, bitter. Although the different codings correlate to universal experiences of life, they particularly fit the ever-changing elements of a 20-something figuring out where their life takes them after 12-plus years of school. "It's the one line that pulls everything together," Purnell says. "You can always categorize every character, every experience, every drink, every dish under one of those four. It's real life. It's the good, the bad, the ugly. We haven't left out anything."
Sweetbitter premieres on Sunday, May 6 at 8 p.m. ET on STARZ.
Source: Read Full Article