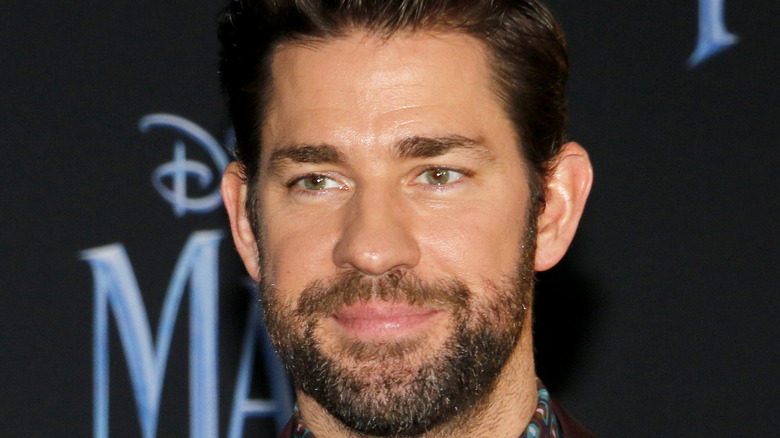 Tinseltown/Shutterstock
By Raegan Davies/Aug. 30, 2021 3:27 pm EDT
It's often surprising when a quick Google search reveals that some of our favorite celebrities went to college for things so opposite of what we know them for. Fans know Mayim Bialik for her quirky turns on "Blossom" and "The Big Bang Theory," but she didn't just play a genius on television — she earned a PhD in neuroscience from the University of California (via Best Life). Much like his wheeling and dealing character Tom Haverford on "Parks and Recreation," actor and comedian Aziz Ansari majored in marketing at New York University.
John Krasinski, who played fan favorite Jim Halpert on "The Office" for nine seasons, is making a comeback in the entertainment industry — as if he even needed one. Since his time on "The Office," Krasinski has expanded his horizons to include larger projects like "Jack Ryan," has been credited as a producer for large projects like critically acclaimed "Manchester by the Sea," and even directed and starred in his own horror franchise "A Quiet Place," with wife and fellow A-lister Emily Blunt (via Insider). Like many of our favorite celebrities, Krasinski's path to the big screen wasn't exactly what he had planned for himself in school.
John Krasinski studied English at Brown University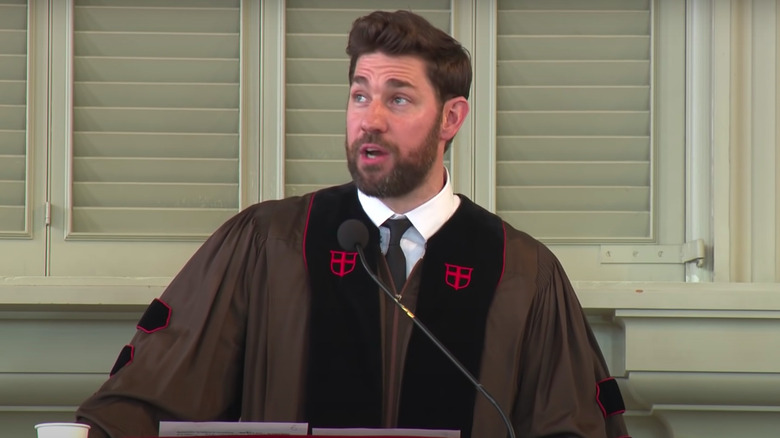 While John Krasinski may not have always planned on acting, he was heavily involved in the arts. During his time at Ivy-league Brown University, he studied English with a focus on playwriting and graduated with honors (via Marie Claire). Krasinski is a proud Brown alumnus, and, when tapped to give the 2019 commencement speech to the graduating class, cited the school as "the cornerstone of his life and career," (via Brown).
During Krasinski's time in school, he was involved in comedy and writing based extracurriculars. He had an internship on "Late Night with Conan O'Brien" and was also a member of a sketch comedy group called Out of Bounds (via Biography). Krasinski once said that his start in acting in sketch comedy changed his life, "not because I got in, not because I started acting. It was through that group that I found my way into this community. It was through that group that I met my people and all of a sudden I was surrounded by the most inspiring peers. One of the best decisions I made in my life was just to lean all the way in," (via Insider).
Source: Read Full Article