The sun, like a long fairway drive on a cloudless day, hangs just a bit longer over the horizon, the leaves bud, the birds chirp, and it's either time for the greatest sports classic of the year, or four days of country club tedium in the greatest waste of public lawn space ever mowed. Pick your side. It's time for the Masters.
The first of the year's four major professional golf tournaments, the Masters is played annually at the 345-acre Augusta National Golf Club in Augusta, Georgia.
Though the "prize purse," as the PGA calls the tournament's winnings, contains about $11 million, the first-place winner will likely walk away (only) with $2 million of that. (Last year's winner, Patrick Reed, took home $1.9 million). Second place can lay claim to something closer to $1 million, and during the past two years, the top 24 finishers have pocketed around $100,000 each. Those who placed lower receive around $10,000, which means if you can even make it to the Masters field, in a way, you've already won.
Making it to the Masters is, of course, very difficult. There are only 87 competitors this year, each one having qualified under one or more of the dozen categories required to step on course at Augusta.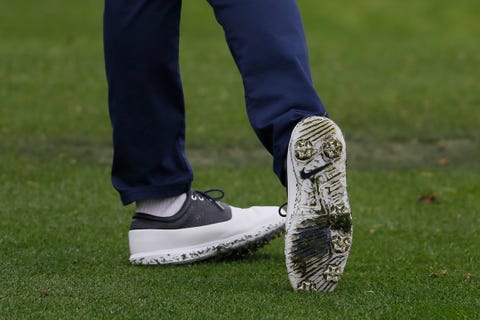 Kevin C. CoxGetty Images
This year's competitors include four-time champion Rory McIlroy, who has already amassed over $4.7 million in earnings for 2019. Also competing is four-time champion Tiger Woods, who at 43 will be about ten years older than this year's average player (32.6).
Regardless of his age, however, Woods is a name golf needs on its card. Five Thirty Eight determined that when it comes to ratings, most TV viewers tune it to watch the biggest stars, not always the golfers atop the leaderboard. The magic formula for TV ratings seems to be when the stars are also the ones winning, and since he began playing in 1995, Woods' best finishes have also been the Masters' best ratings. (Last year, the highest rated of the past three, was the first year Woods competed since 2015; ratings were seemingly bumped just by his sheer presence).
Last year, the highest rated of the past three, was the first year Tiger competed since 2015; he bumped ratings just by participating
If you're not tuning in for the stars, the leaderboards, or the whispering commentators, watch for the spectacle and the activity that, according to a Bloomberg analysis, gobbles roughly 2 million acres for all its roughs, greens, and fairways. That's over 3,000 square miles of USA golf, an area larger than the state of Delaware.
And this weekend, playing across just 4.2 miles of it will net one man $2 million. Imagine that.
Source: Read Full Article