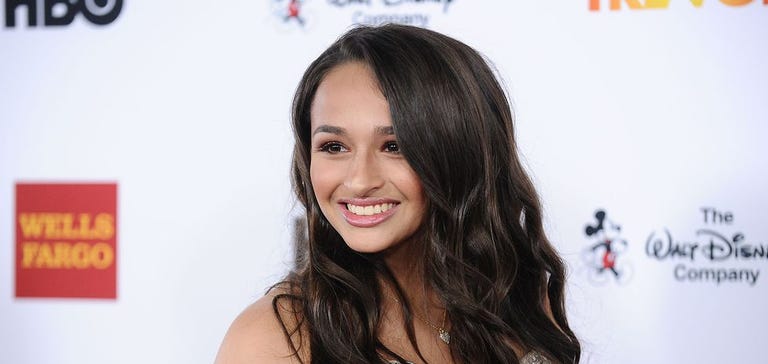 Activist Jazz Jennings, who stars in her own TLC show, I Am Jazz, where she documents her life as a transgender teen, had a major life change this week. She underwent gender confirmation surgery Tuesday, the New York Daily News reports.
On Thursday, Jennings gave fans a quick update on how she's doing with her first post-op photo. "I'm doing great, thanks for all of the love and support," she wrote.
Jennings, who was born male and identifies as female, had expressed interest in getting the gender confirmation surgery in an episode of I Am Jazz. She also told Us Weekly that she chose to talk about it on the show, because she wanted to be open about the process.
"I know a lot of trans people don't like to talk about [bottom surgery] and everyone says what is in between your legs doesn't matter and I agree, but I also think it's important to talk about," Jennings said. "Someone needs to step forward so they can see. It's rude to just ask people if they have had their bottom surgery, but I want to talk about it so people will know so they can stop asking."
On June 1, Jennings also opened up about how she was prepping for the surgery in the YouTube below. "The reason why I'm being so open and documenting my journey with this procedure is because education is super important, and if I put out this information for people to see, they won't need to ask anymore questions," she said.
The 17-year-old has touched fans all over the world with her show and her memoir, Being Jazz: My Life as a Transgender Teen, which was released in 2016. The world's first transgender doll was also created in her image.
Source: Read Full Article