Did YOU miss seeing Jenelle Evans on episodes of Teen Mom 2? Well, you're in luck!
The controversial reality TV star is reportedly set to return to MTV's hit show just weeks after announcing her plans to divorce David Eason. The 27-year-old was previously let go from the cast, but it sounds like cutting ties with her allegedly abusive (and admittedly dog-killing) baby daddy was all it took to get back in the network's good graces!
According to an updated TV Guide listing, Evans will be on deck for part two of the show's reunion special airing on December 10.
The upcoming episode's description seems to hint at plenty of juicy drama for die-hard fans, too! It reads:
"Jenelle returns to discuss her final season; Kail and Vee look back at their tumultuous past; Briana calls out Devoin; and Chelsea opens up about her postpartum issues."
ICYMI, part one of the segment aired this past Tuesday but it sounds like they saved the really good stuff for next week.
C'mon. We know you're dying to hear Jenelle potentially spill some tea!
It was only a few months ago in May that MTV announced it had cut ties with the 16 & Pregnant alum and her soon-to-be ex-husband after the controversial killing of the couple's French bulldog Nugget made headlines.
In a statement issued to media outlets, it was revealed they officially stopped following Evans and her fam over a year ago:
"MTV ended its relationship with David Eason over a year ago in February 2018 and has not filmed any new episodes of Teen Mom 2 with him since."
They used very careful language to further explain the situation:
"Additionally, we have stopped filming with Jenelle Eason as of April 6, 2019 and have no plans to cover her story in the upcoming season."
That last bit almost makes it seem like MTV knew they'd be circling back to the mother-of-three at some point, doesn't it? "Plans" can change at the drop of a dime and they had to know fans would be interested in hearing Jenelle's side about the downfall of her marriage.
Here's to hoping we hear all about that and more!! Especially since the starlet is still getting into it with her co-stars on social media these days, too.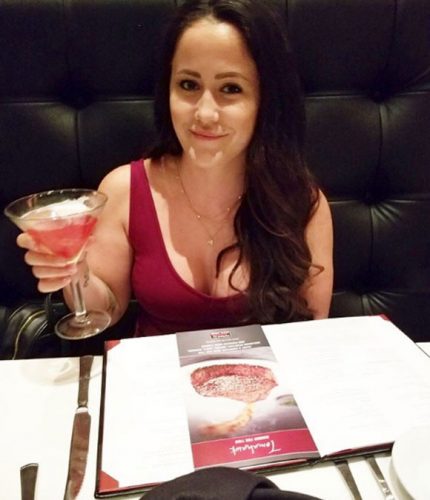 So, What About David?
Well, the 31-year-old former pipe inspector and welder still has an active restraining order from his ex and has since changed career paths to selling knives on eBay. Eason is also focused on telling his "truth" lately, too.
In the wake of this news, David took to his Instagram and shared a throwback pic from when he was 15 years old, with a caption that implores followers to see him for who he really is.
Ch-ch-check out the shot here: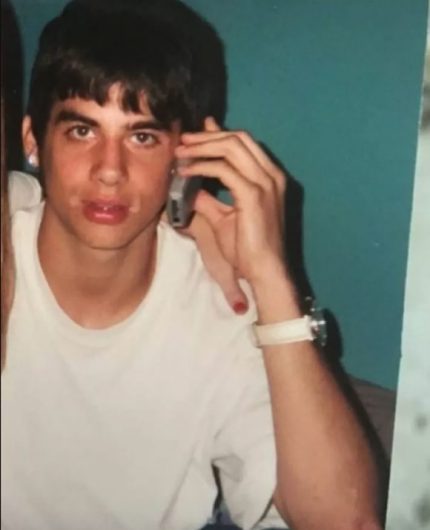 And read the disgraced TV star's words (below):
"This is so embarrassing to post and a bad picture at that. My 15 year old skinny ass with a mop on my head, vitiligo just starting to appear on my face. I apparently had a girl beside me … And some jewelry in my ears. But what nobody sees is the fact that this was a 15 year old boy who had a full time job, bought a car before I had license. I even had my own house in three different places around this time. Moving from rental to rental yea, but hell I know some grown ass men that STILL do that. I would be married and about to have my first child in just 3 more years after this picture was taken. I've always had it tough on my path through life. I learned to get through by focusing on the day I have been given and learning from my past. So go ahead, laugh it up just remember nobody knows my story. I've been handed the shit end of the stick more than anyone I know but I always make it through one way or another. God bless everyone who believes in me, I can't wait to give you my truth!"
Sorry, but everyone has a sob story. NOT everyone takes it out on innocent animals. Moving on!
Are YOU excited to see Jenelle on the reunion special, Perezcious readers? Let us know if you'll be tuning in and sound OFF with your thoughts about this tumultuous pair in the comments!
Related Posts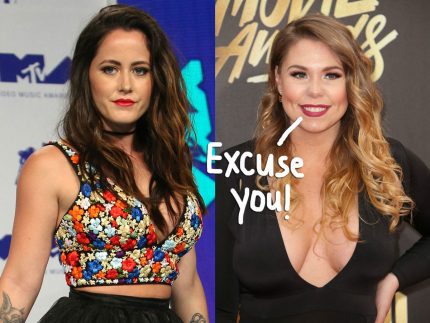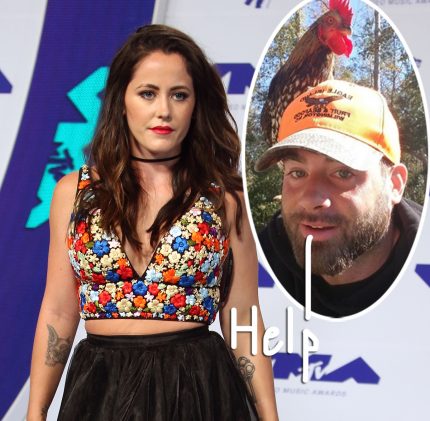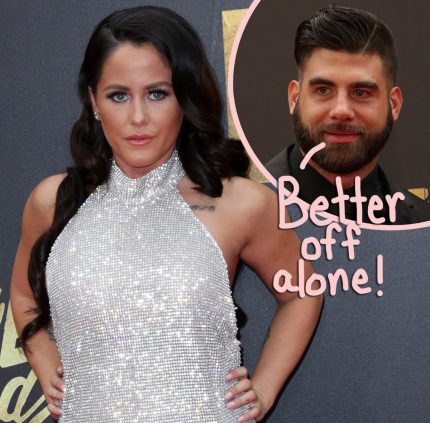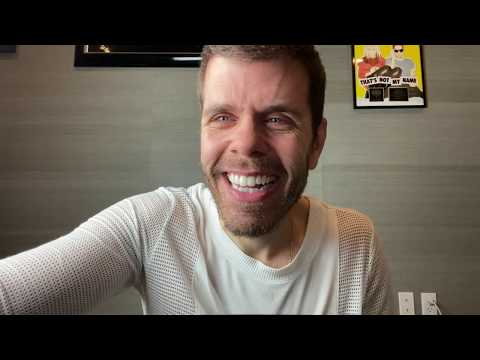 Source: Read Full Article