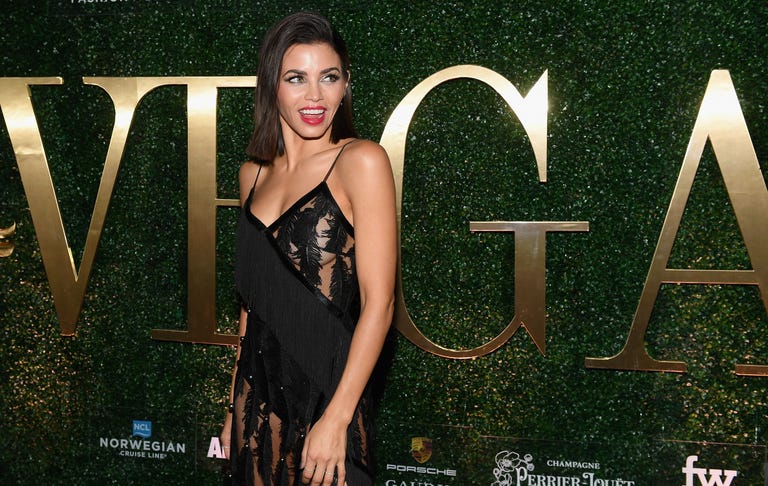 Jenna Dewan spent the weekend in Vegas and, well, if you're going to go to Vegas, GO VEGAS, you know what I mean?! In addition to attending Sunday night's Billboard Music Awards in a super short and black leather, studded minidress, Jenna also stepped out at a VEGAS magazine party at the Red Rock Casino — because she's on the cover of the magazine's new issue, thxvm.
At the VEGAS party, Jenna wore a sheer, short black dress, channeling both a 1920s flapper and an IRL fire emoji. The black dress featured some fringe, sheer paneling, a ~seductive~ little leg slit, and itsy bitsy spaghetti straps. Oh, yeah, and some feather detailing for a lil' bit of cover/to avoid nip slips: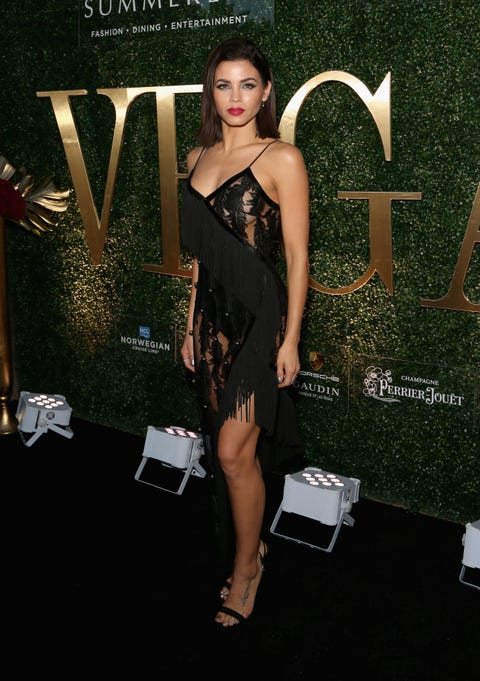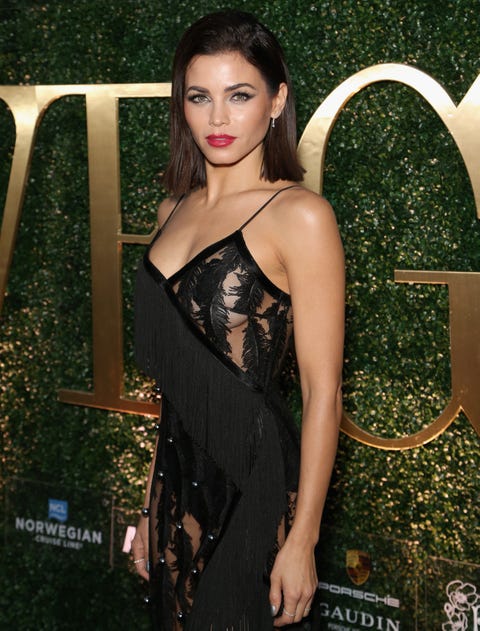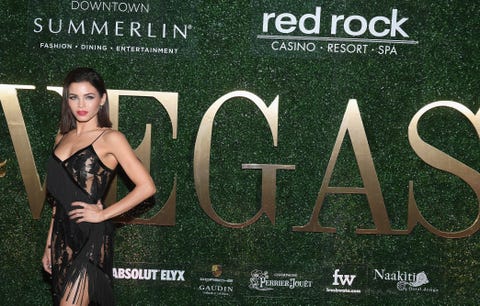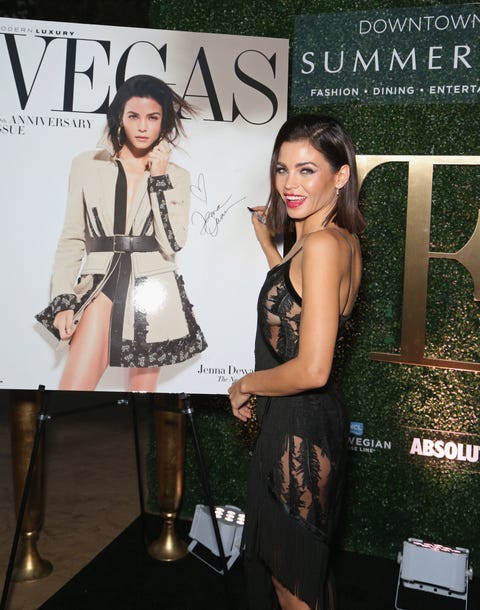 But OK, this is not just about Jenna Dewan being a grade-A hottie because you already knew that: while at the party, she opened up about how this year has definitely been one for the books, and that included that split from her ex-husband Channing Tatum.
"This year has just been a really incredible year in a lot of ways. A lot of change, but you go with it and you make the best with what you can," Jenna told People. "I'm really great and doing wonderful, and I thank everyone for their love always."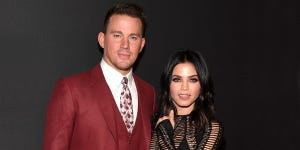 Jenna and Channing announced their split earlier in the year via a joint statement to People and said, "There are no secrets nor salacious events at the root of our decision—just two best-friends realizing it's time to take some space and help each other live the most joyous, fulfilled lives as possible."
Jenna also took a moment to share that 4-year-old Everly has her very first dance recital coming up — and this is so exciting because as y'all know Jenna and Channing first met on the set of Step Up. "She's always into something. She's very distractible, but she does have her first dance recital coming up and I'm probably a little too excited, like I'm trying to contain my own excitement," Jenna said. "She's just excited about the costume." I get it, Everly. The costumes are easily the best part.
Anyways, before you go here's just one more moment for this outfit again, except this time with A CAKE: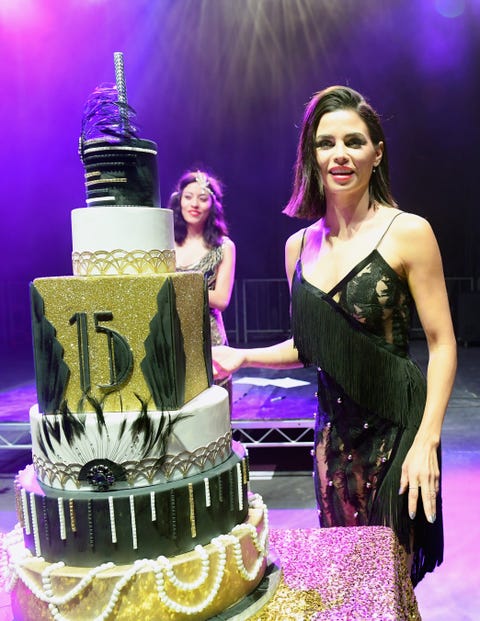 Follow Sarah on Twitter and Instagram.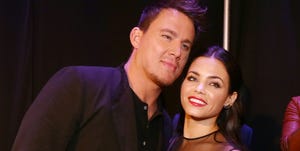 Source: Read Full Article