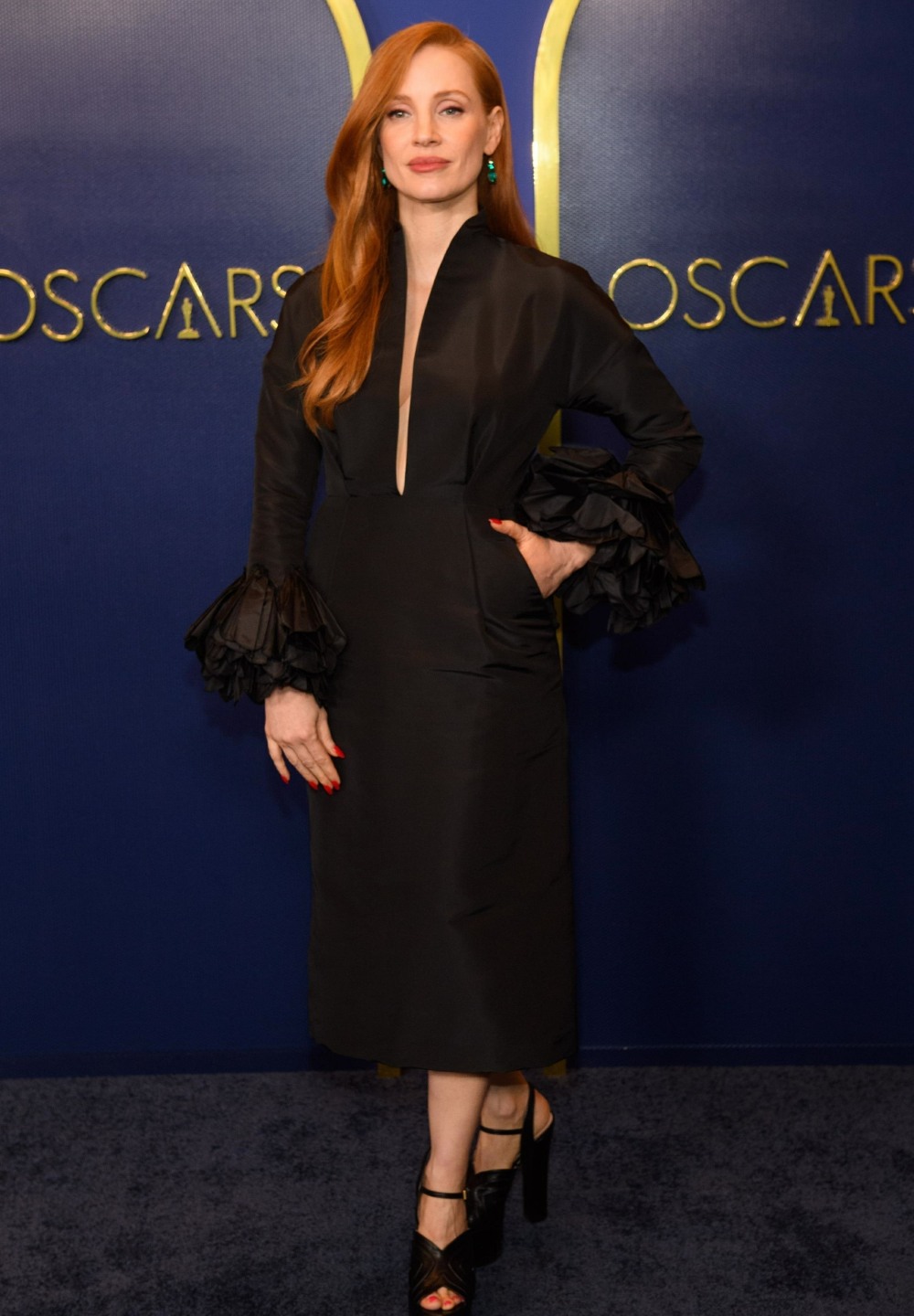 The annual Oscar nominees luncheon happened yesterday, Monday. I always enjoy photos and stories from the luncheon – while the media is there, the whole atmosphere is reportedly very relaxed, just the year's Oscar nominees coming together to have a nice meal, to chat with one another, to take photos together and celebrate each other. Usually, the luncheon is very well-attended and it's one of the highlights of the awards season. A lot of the "favorites" came out for this year's lunch. Favorites like Jessica Chastain, who is likely the safe choice for Best Actress this year. She wore a Gucci dress which isn't great, but hopefully she's getting all of the bad fashion out of her system so she can really wow us on Oscar night.
Also: the reason why Chastain hasn't been super-visible during the awards season is because she's been filming a movie in Nashville. She's playing Tammy Wynette to Michael Shannon's George Jones. They had a torrid love story involving broken marriages, alcoholism, etc. I think her absence from LA has helped her a bit, it's made people appreciate her performance, not her "Oscar campaign."
Embed from Getty Images
This weekend, I had a thought/premonition of Kristen Stewart being the surprise Best Actress winner. It could actually happen – the votes could be split and K-Stew could end up walking on the Oscar stage in some God awful Chanel gown and it would be gleefully chaotic. That being said, I don't completely hate her Chanel look here! It's kind of… okay??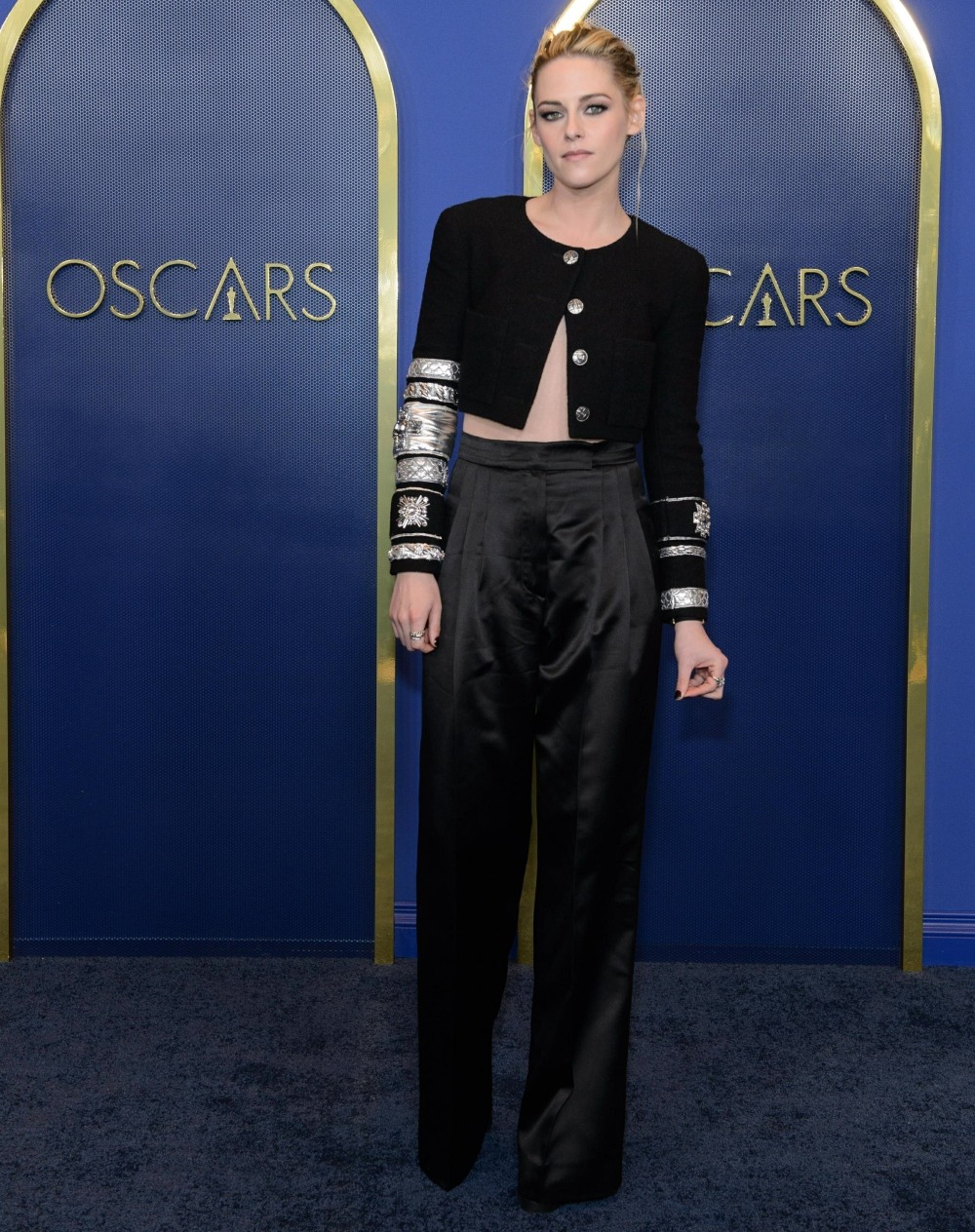 Penelope Cruz also wore Chanel to the luncheon. Penelope and Javier have his-and-hers Oscar nominations this year and they seem to be having fun with it. Javier seems especially loose and happy this awards season. Anyway, I dislike this Chanel! It's way too twee.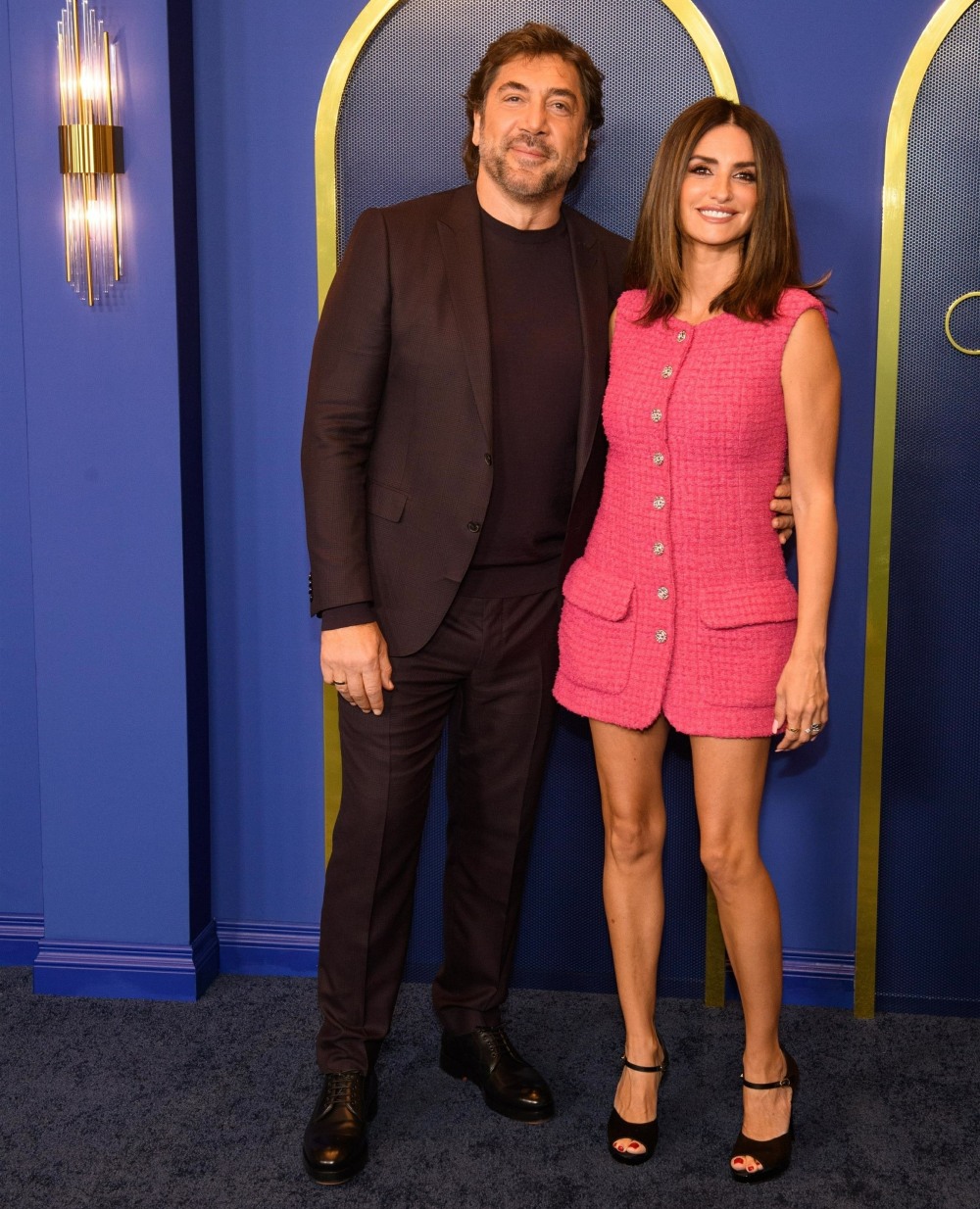 Will Smith and Aunjanue Ellis posed together at the event – I don't think Jada came? Ellis played Oracene Price in King Richard, so they are on-screen husband and wife. Ellis also got a surprise Oscar nomination and Will is so proud of her! I think Will is the shoo-in for Best Actor at this point.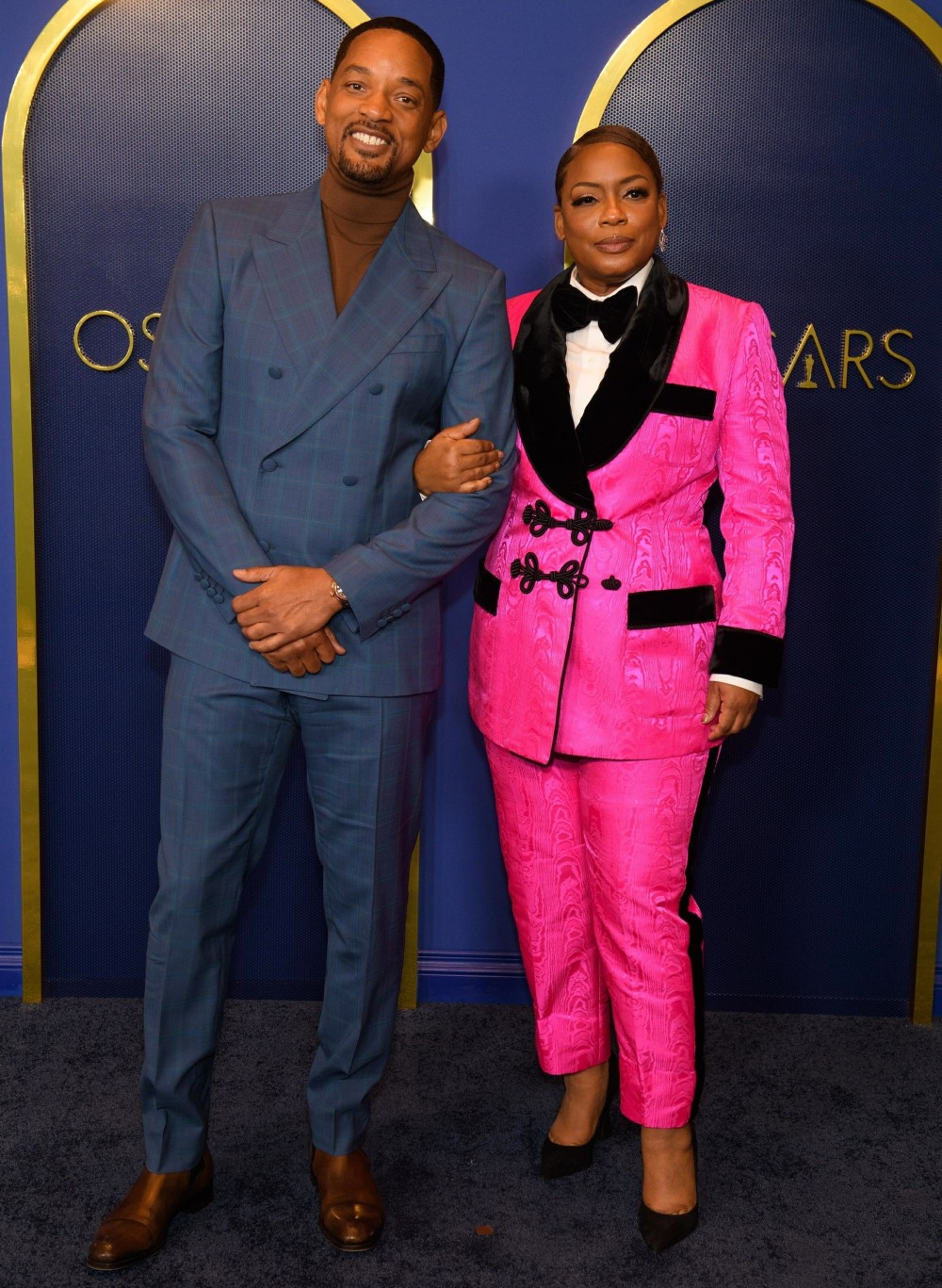 Ariana DeBose looked cute in this pink Hugo Boss suit. It's the very weird situation where she's flying under the radar entirely and yet most people think she's going to win the Oscar for Best Supporting Actress?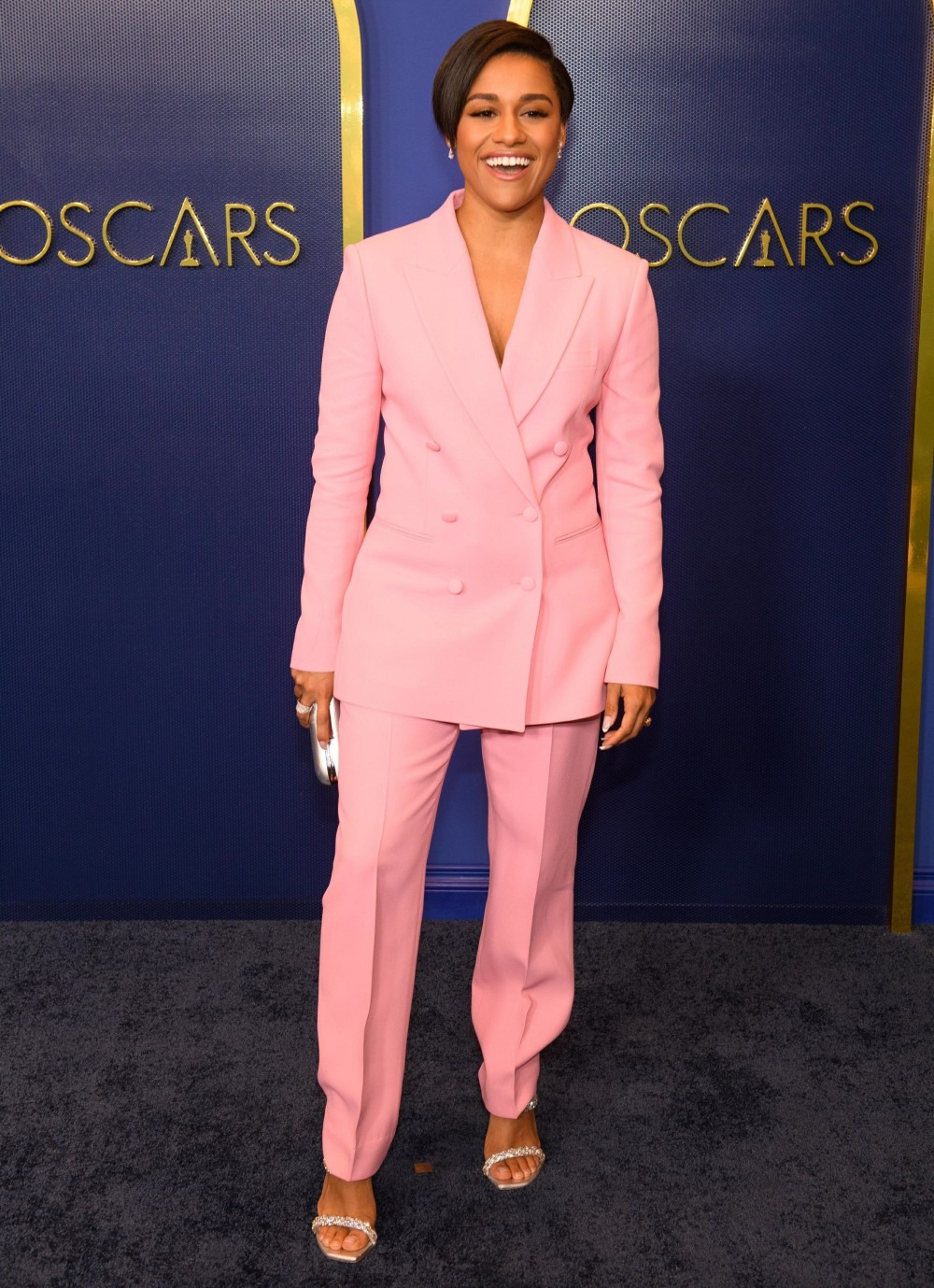 Maggie Gyllenhaal in black – her husband was there, but he didn't pose with her. I kind of like her dress? And I think she's going to win the Oscar for Best Adapted Screenplay.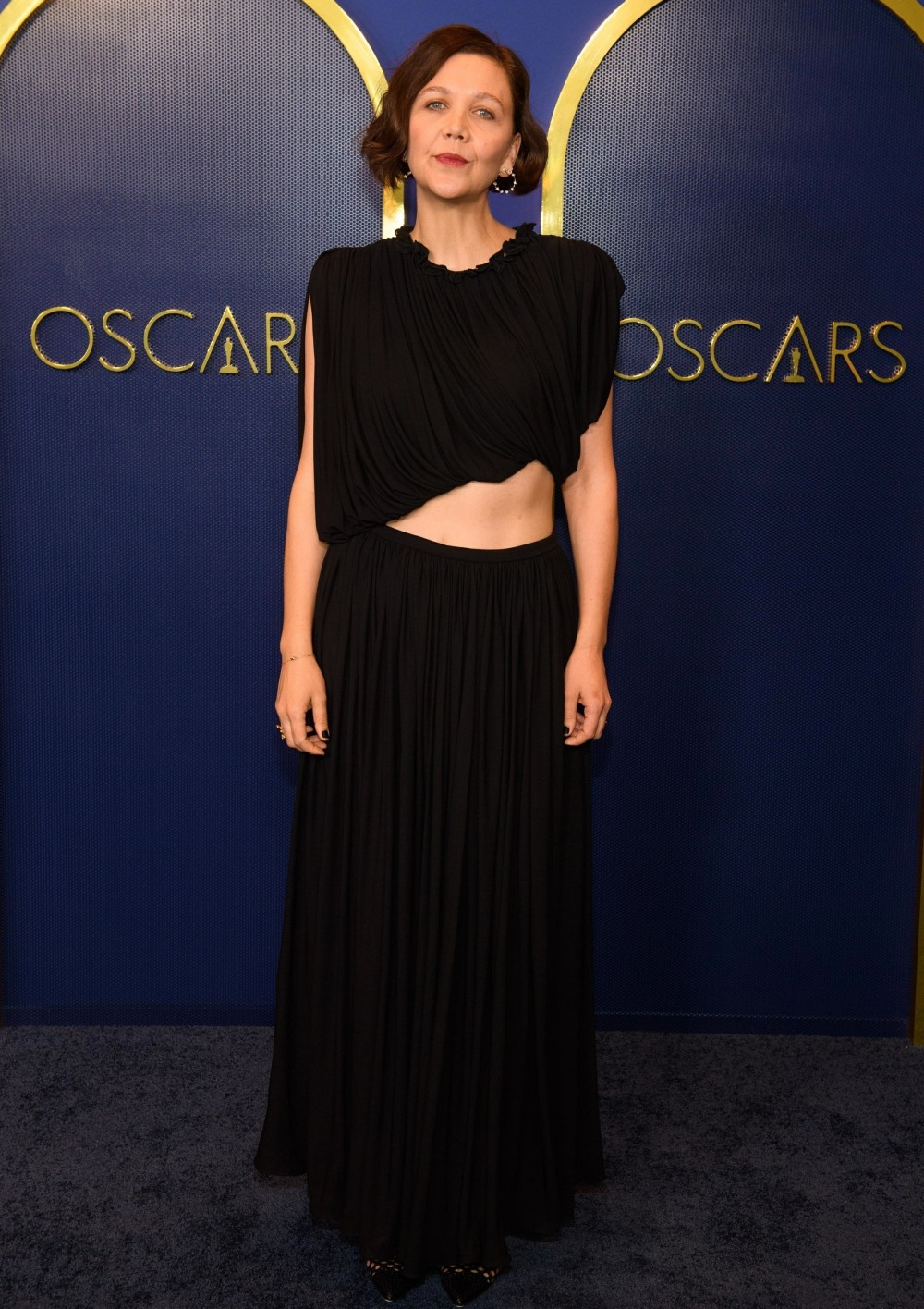 Photos courtesy of Backgrid, Getty.
Source: Read Full Article