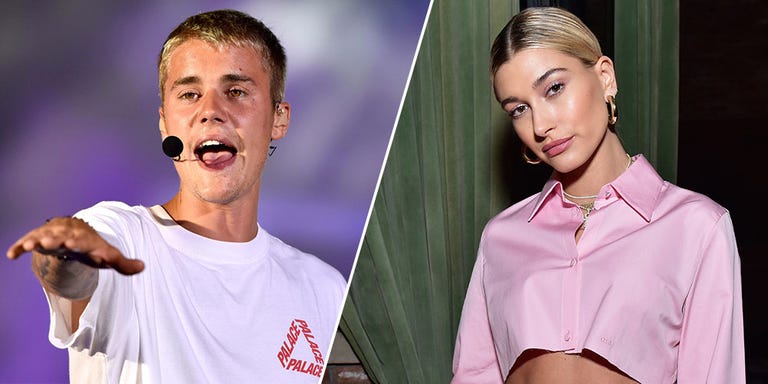 This past weekend, Justin Bieber and Hailey Baldwin took their PDA train to Washington state, where they went to yet another church service together.
First, Twitter user @JaycieRoth's very luck dad spotted them in the hot tub at his hotel. #justdadthings
My dad was hot-tubbing with Justin Bieber & Hailey Baldwin this weekend and had no clue until he came home and showed me his pictures… #justdadthings pic.twitter.com/jUTS7SZm2K
And then the Bieber-Updates Twitter account tweeted a myriad of videos and photos of the same thing, Bieber in a hot tub in Washington.
June 23: Justin spotted in Ronald,Washington pic.twitter.com/u30EMH7Ue6
AND THEN, fans submitted more videos to that same Twitter account of Justin and Hailey at Churchome church in Kirkland, Washington.
Fan taken video of Justin and hailey in Kirkland, Washington. (June 24) pic.twitter.com/PXlzPmtgks
June 24: Another fan taken video of Justin and Hailey Baldwin at Churchome in Kirkland, Washington. pic.twitter.com/UPkzy2X4V9
They're blurry vids, sure, but that is definitely the Biebs and his platinum blonde locks. This isn't the first time these two have been spotted together at church. A few weeks ago, they flew down to Miami together and went to church there, too.
After that weekend, a source told E! News that the former couple had reunited because of their mutual loves: "They both have two things in common: they love to party and they love their church organization," which could explain why they've been going to church so often.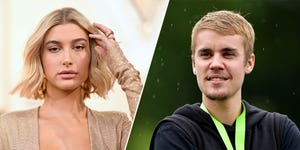 But Justin has definitely done this before. He tends to take ex-girlfriends to church, and then they end up getting back together. Case in point: Selena Gomez circa November of last year. They were spotted at church, reunited briefly, and then separated again.
But, there's one key difference between Justin and Hailey's reconciliation compared to Justin and Selena's. This weekend, he posted a video of him and Hailey to his Instagram story, basically making it official.
(2) Justin Bieber via Instagram Stories: pic.twitter.com/8hEoARu5wD
Follow Emma on Instagram.
Source: Read Full Article