The reality TV star proudly flaunts her bare chest on camera with only ice cream emojis covering her nipples.
AceShowbiz –
Kendall Jenner seems to know how to grab attention everywhere including on social media. The 22-year-old model shared a topless picture of herself on her Instagram Story on Thursday, June 7. The photo features Kendall donning what appears to be dark purple high-waisted underwear while her face is hidden behind her cell phone. The model doesn't reveal her whole bare chest though, for she puts cute ice cream emojis to cover her nipples.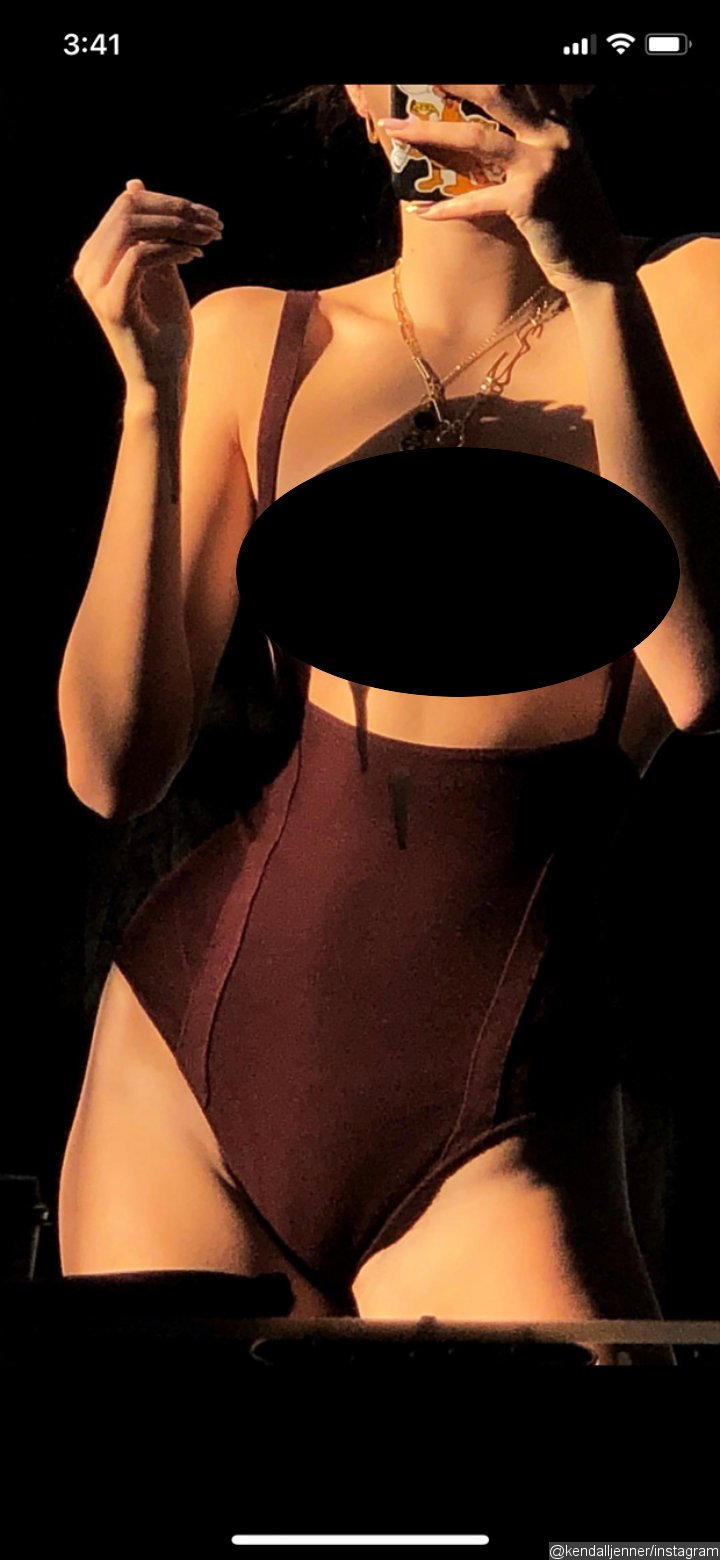 Kendall seems to be comfortable in flaunting her bare chest as it's not the first time that she shared her topless pictures on her Instagram account. On May 23, she posted another topless picture of herself sipping some wine in a bathroom. She only wore Calvin Klein underwear while her hair was covered with a towel. "Bone-dry," she captioned the picture.
Not only in a social media platform, but also the "Keeping Up with the Kardashians" star comfortably showed off her bare chest at public events. On May 12, she attended the premiere of "Girls of the Sun" at Cannes Film Festival, in Cannes, France. The model confidently wore a beautiful sheer white dress from Schiaparelli Haute Couture which totally exposed her nipples underneath. However, she didn't seem to be bothered.
On June 3, the second youngest member of the Kardashian-Jenner clan stepped out in the New York streets, donning a mini white dress with a sheer top without wearing any bra underneath, again revealing a glimpse of her nipples.
Recently, Kendall has been romantically linked to Gigi Hadid's brother Anwar Hadid, after a photo of them making out at CFDA awards in New York surfaced on June 4. Before Anwar, Kendall was rumored dating NBA star Ben Simmons. They were spotted together in Waldorf Astoria, Beverly Hills, after leaving a nightclub on May 30.
Source: Read Full Article