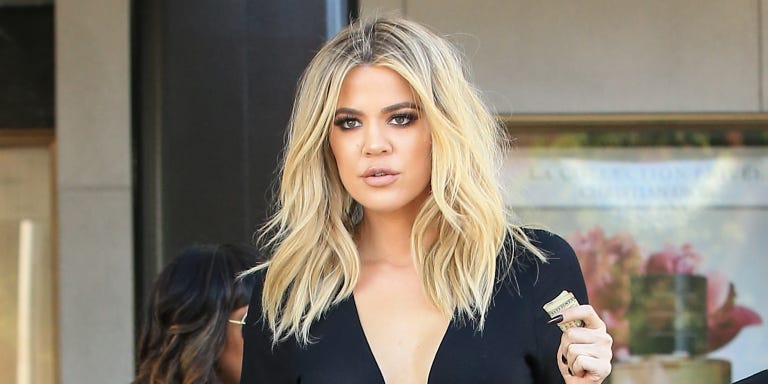 Khloé Kardashian isn't listening to other people's advice anymore.
When it comes to her life, and the choices she makes, Khloé has been making it clear on social media that she isn't here for any judgement. After posting several tweets over the weekend which seemed to be directed at anyone judging her relationship or life choices, the Revenge Body star has taken to Instagram to share another, not-so-subtle, message.
Shared to her Instagram Stories today, Khloé shared a quote which said, "It's always the muthaf*ckas with no magic trying to tell you what to do with yours."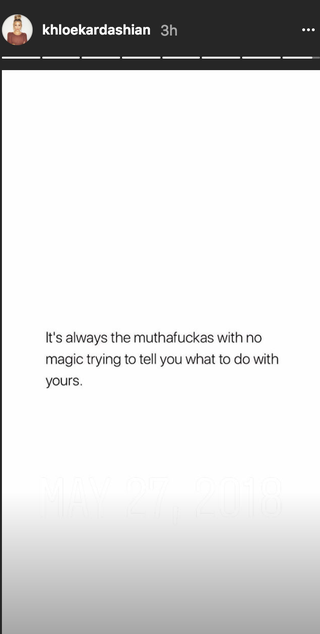 At the weekend, Khloé posted a series of tweets in which she discussed the time and energy that people put into judging others. In response to the intense media speculation surrounding her relationship with Tristan Thompson, and the cheating allegations plaguing him, Khloé suggested that those commenting should be focusing on their own lives.
Khloé wrote:
On social media, Khloé is making it clear that her decisions are her own.
Source: Read Full Article