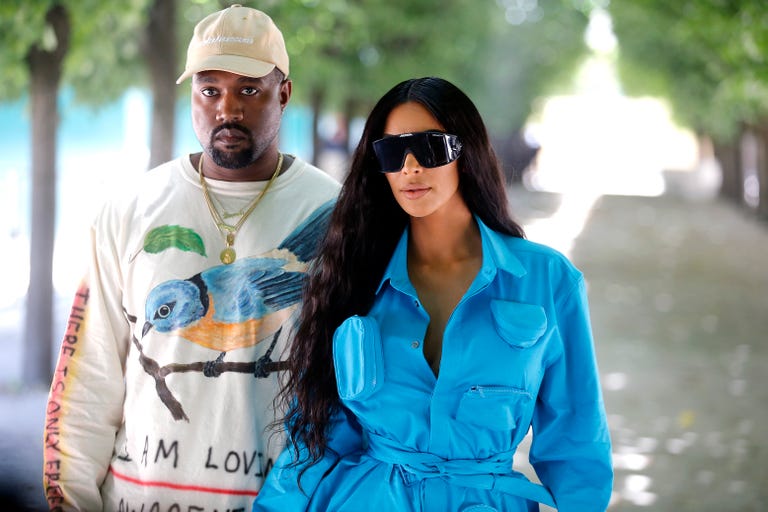 Kim Kardashian has returned to Paris for the first time since being robbed at gunpoint of more than $10 million in jewelry in October 2016. Today, the social media star visited the City of Lights for Virgil Abloh's inaugural show for Louis Vuitton. The designer is a close friend and collaborator of Kim's husband, Kanye West. The last time Kim was in Paris was also for fashion week.
TMZ reports that the Wests were "surrounded by their muscle," so they likely took extra precautions with security this time around. Even behind the big men in suits, Kim could be spotted from a mile away in a bright electric blue wrap coat featuring a waist tie and utilitarian pockets with her go-to biker shorts. Kardashian noted on Twitter that she wore Abloh's collection to the presentation.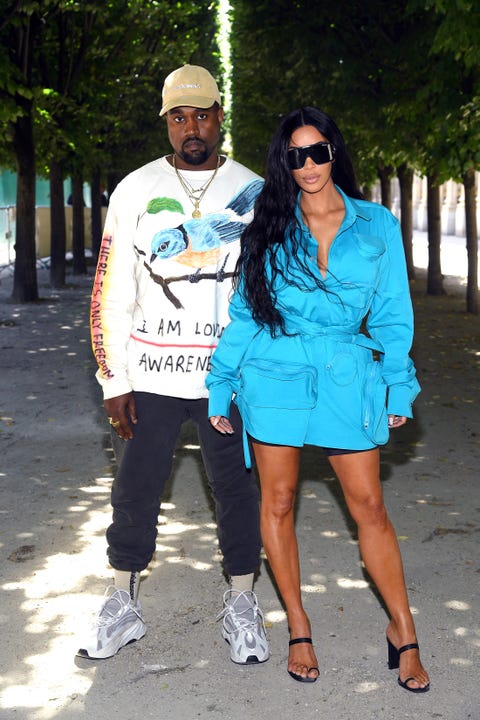 Her husband, on the other hand, went with his signature athleisure-inspired look with a printed long sleeve tee that reads messages like "There is only one freedom," "I am loving," and "Awareness."
Kim's youngest sister Kylie Jenner was also present, wearing a similar bright ensemble. Her iteration, however, was a neon yellow jumpsuit. The trio sat together in the front row.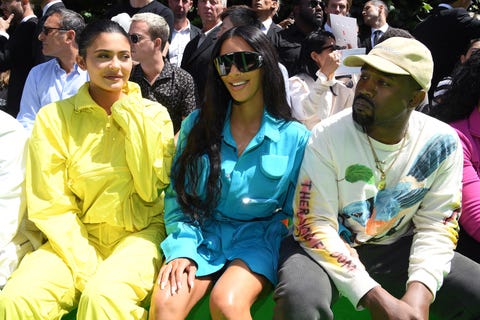 Kim went dark on social media and stayed out of the public eye after the robbery in her Paris hotel room almost two years ago. However, she eventually opened up about the experience on camera during Keeping Up with the Kardashians, where she recounted jarring details from the incident such as having the gun held up to her head, thinking she was going to die or get raped, being gagged with duct tape, realizing there was no way out, and fearing for her family.
After the episode aired, Kim reflected on the experience on Instagram. "I would never wish this experience upon anyone, but have learned some valuable lessons & feel so blessed to be safe home with my babies & husband. To my friends, family, and loved ones I can't thank you enough for being there when I needed you the most. To the French police, thank you for your incredible hard work," she wrote in her caption.

Source: Read Full Article