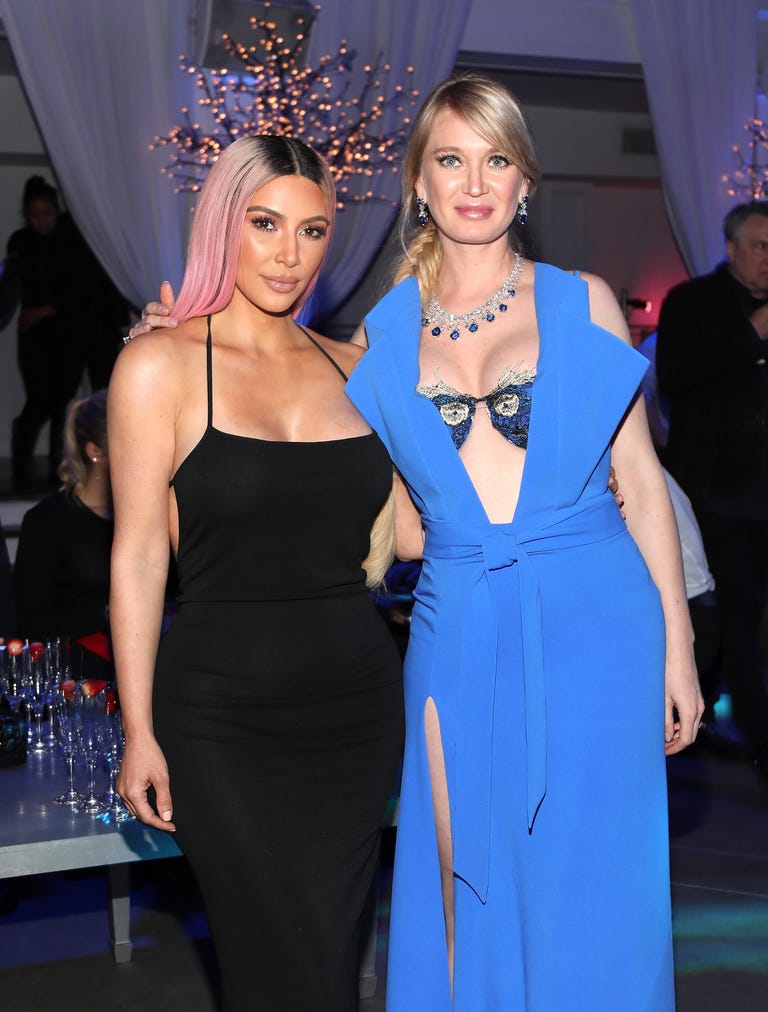 When Kim Kardashian and Kanye West sold their Bel-Air mansion back in November, there may or may not have been some ~conditions~ included in their contract other than the typical "replace the roof," or whatever. Sources apparently close to the real estate deal — and the contract of sale specifically — told The Blast that Kim agreed to promote Ukrainian billionaire Marina Acton's singing career as part of the sale.
Marina, wife of WhatsApp co-founder Brian Acton, bought the house for $17.8 million, which is one-and-a-half times what Kim and Kanye paid for it back in 2013. Sign Kimye up for a house-flipping reality show, seriously — that'd be a totally crazy price to pay for some Kim K love, right? RIGHT? IDK! 2018 is insane!
Shortly after the sale went through in November, TMZ spotted Acton out to dinner with Kim to celebrate, and asked her whether the fact that it was Kim and Kanye's home had anything to do with why she bought it. Marina said no, adding that, "it's an artistic house and I want to build a studio there. Also though, she definitely hammed it up for the cameras in the process, as one would do when 1) they know they're about to dine with KIM KARDASHIAN, and/or 2) is trying to be famous-adjacent themselves:
A few months later, Kim showed up for a release party celebrating Acton's single "Fantasize," (her attendance this event, The Blast claims, was a specific part of the deal). There are no pictures from the party on Kim's Instagram, but Getty comes through with the good stuff: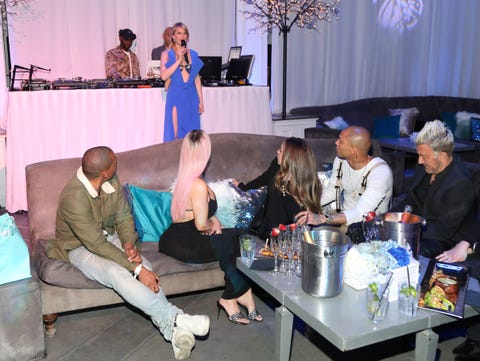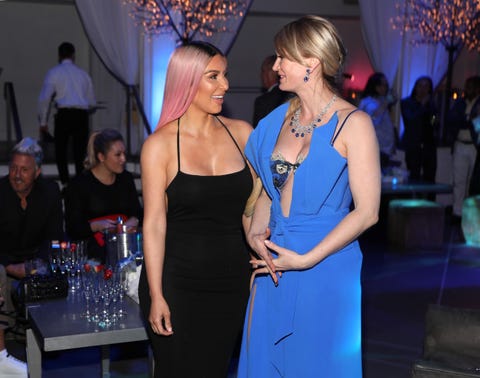 Look, it doesn't seem like the party was super popping, which definitely makes it feel like Kim didn't go just to go, you know? It's not like all her best celebrity friends were there and they were all just hanging out.
Weirdly enough, the single isn't on YouTube or Spotify, but the video for another one of Acton's songs, "Stand Up," is on YouTube. As of June 27, It has 191,000 views.
Acton and Kim had never been spotted in public before the house sale, incidentally — and, since the release party, they haven't gotten together either. (Kim did post a photo of the two on Snapchat around Christmas though, so who knows, maybe they really are IRL friends!)
Anyway! The house is actually now up for sale again — the Actons reportedly never even moved in. They are selling it for $18 million, and plan to move to Miami where they will welcome a new baby girl. In other words, they're not planning for any baby playdates with Chi West, I guess?!
Follow Emma on Instagram.
Source: Read Full Article