Kim Kardashian West is back home in Los Angeles following an emotional reunion with Kanye West in Cody, Wyoming earlier this week.
Photos obtained by TMZ (HERE) show the 39-year-old reality TV star exiting her private jet alone shortly after arrival and yes, that means the Jesus Is King rapper did not make the trip back with his wife.
Related: Will Kanye's Recent Efforts Be Enough To Save His Marriage With Kim?
As we reported, the two were spotted having a tearful conversation in their SUV in the parking lot of a Wyoming Wendy's on Monday. The sit-down came after several of Kim's thwarted attempts to reach her husband at the ranch. The couple desperately needed to touch base following Kanye's headline-making South Carolina presidential campaign rally and subsequent Twitter rants about their family and marital struggles. Although they were finally able to talk, the 43-year-old artist still has unfinished business that's requiring him to remain in the Midwest.
The outlet reports West is still putting the final touches on his next studio album, DONDA: With Child, and now, it makes sense why he delayed its July 24 drop date. However, considering 'Ye's track record with releasing music, this also means it could be days, weeks, or even another few months before he's finished. But we're hoping he won't drag his feet on this or with what he needs to do to save his marriage because now that she's back, insiders claim KKW is hyper-focused on repairing things between them.
A source told Us Weekly the KUTWK star's plan is to shift her focus from what her husband is saying and instead, pay more attention to his overall state of mind:
"Kim's not focused on what he's saying. She's focused on his well-being."
While that does sound nice, those controversial statements made by the Heartless artist were clear indicators he is struggling with a serious bipolar episode. Even though the father of four has apologized for his public hurtful words, those warning signs should not be overlooked.
The confidant added, "Kim has a lot of support, but everyone is worried about him." Well, rightfully so! There really is no telling where this conflict goes next and there's more at stake here than just Kimye's relationship.
Prior to that South Carolina rally, Kris Jenner's daughter had been giving her husband space in Wyoming for "the last year," and would bring their kids — North, Saint, Chicago, and Psalm — about "every five weeks" to visit him. Although, we've since learned the Kardashians have been largely "shielding" the children from their parents' issues, so, it's doubtful they'll be making another family trip anytime soon.
Right now, the main priority is getting Kanye fully healthy again. Anything else, including discussions about divorce, has reportedly been put on hold until then:
"There is no conversation about divorce until he's able to be in a better mental space."
We hope these two can get back to physically being in the same state and emotionally on the right track, sooner rather than later!
Related Posts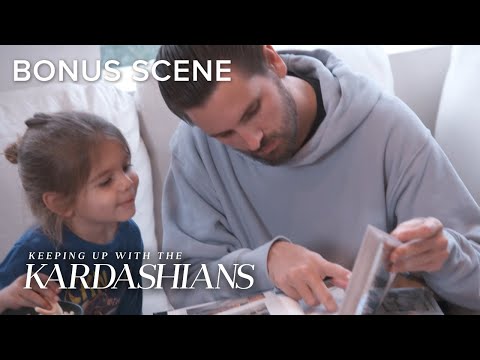 Source: Read Full Article