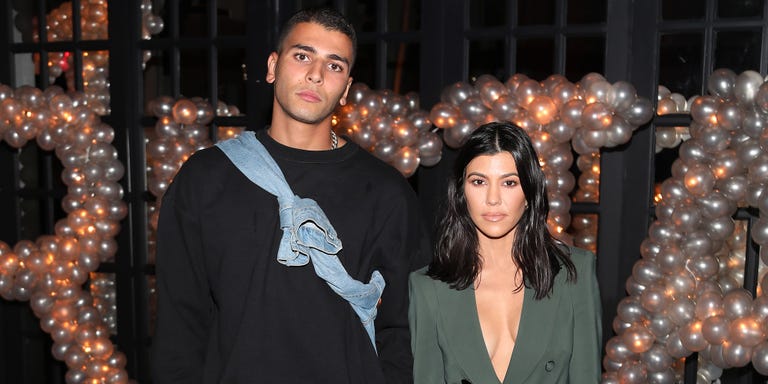 Kourtney Kardashian took her man Younes Bendjima on a surprise birthday adventure for his 25th, and now I kinda want to date her?!
It' all started when she hinted that Younes didn't have a clue about the trip in her Insta stories. "For once, he has no idea where we're going," she wrote. Ooh! It's a surprise birthday adventure! Seriously the best.
But first, check out how cute they are over the kourse of their k-relationship:
After sharing that, Kourt had to get Younes on that private plane to a ~secret~ destination — complete with custom cake showing him as a child! Look at that cute-ass cake! And that Italian food. Oh yum!
Later, she revealed where they were headed — Amangiri luxury resort on the Colorado River. I recognize the location in the photos, because there is NOTHING I WANT MORE THAN TO GO TO THIS RESORT. But, related: Help me, I'm poor. Tear.
Here's how Amangiri describes itself:
Anyway, let's check out those gorgeous photos!
And then they headed down the mighty Colorado!
And in conclusion, AMANGIRI: Call me, girl!! (Oh, and happy birthday, Younes!)
Source: Read Full Article