Kourtney Kardashian has reached ultimate life goals status with her latest European vacation.
Get this: Kourt is on a yacht off the coast of Portofino with her friend, Simon Huck, her boyfriend, Younes Bendjima (rowr!), and two of her children, Mason and Penelope. She posted in a photo with Simon wearing an ~extremely teeny tiny~ Girls On Swim bikini, which has translucent straps and would make me look like a ghost was pushing in my fat folds, but I'd still wear it. FAT GIRLS IN BIKINIS FOREVER!
She captioned the photo simply/gloriously with, "buongiorno." Well, buongiorno to you, too, Kourt!
And now since you probably want to own that bikini and also her life, check out: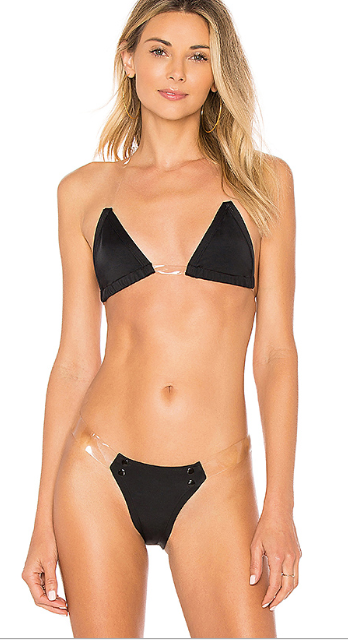 Girls on Swim bikini, $46, Revolve BUY NOW
It's on major sale! You too can look like a Kardashian for that low, low price! Buy now! Yay capitalism and celebrity culture; I can't get enough!
Also on her vacation, Kourtney paired another bikini top with this green suit and now I want to go back in time and wear this to my wedding:
And one more Kourtney-on-a-yacht shot because well, we deserve it:
Ciao, bella!
Source: Read Full Article