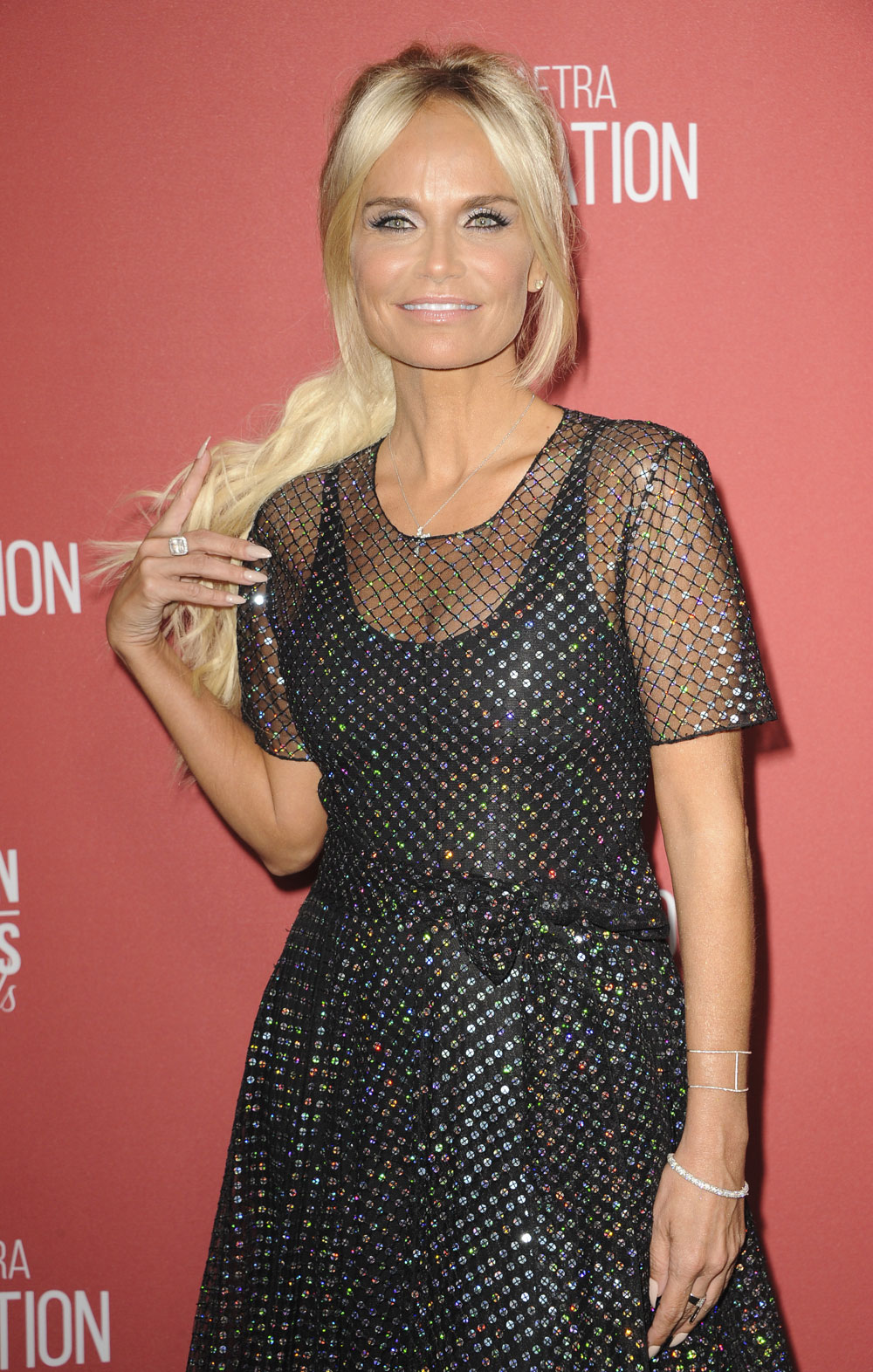 Kristin Chenoweth and NFL Hall of Famer Terrell Davis took place in a conference called the Migraine World Summit. It's an online summit sponsored by several pharmaceutical companies and other companies treating migraines meant to raise awareness. Both Kristen and Terrell are migraine sufferers, and they described how debilitating and awful it can be. I thankfully don't get migraines but I have friends who do and it sounds like the worst. Kristin described her first migraine, at the age of 25, and Terrell said that the migraines were so painful when he was a child that he considered suicide. At times he had several migraines a week but he's been careful and hasn't had a migraine in a year. Kristen said that she's also been able to reduce the frequency of her migraines but cutting back on sugar and caffeine. A lack of sleep can still trigger them for her.
When she was 25 years old, Chenoweth experienced her first migraine while rehearsing for a show in a room with fluorescent lights in New York.

"I started getting what I call 'kaleidoscope eyes,' " Chenoweth said during her presentation to the crowd. "Then, I started getting really nauseous and a pounding headache."

Four months after her first migraine, Chenoweth was diagnosed. Though she admits migraines have caused her "to lose some time" in her life, dealing with them now has become easier as she has learned what triggers her.

"[Doctors] told me to avoid sugar and caffeine," she said. "The past two years, I really have cut way, way back in that department and I have noticed a difference. The dragon that I keep chasing is sleep. I'm always in a different time zone or on a plane. None of these things are conducive to a person who has a migraine. That's been my biggest challenge, sleep."

On top of avoiding sugar and caffeine, Chenoweth says her faith helps.

"Everybody has their own belief, and I encourage and want that," she said. "I do take pause and I say, 'Dear God, help me get through this.'
Davis got his first migraine when he was only 9 years old. After finishing football practice, he realized he was having trouble seeing.

"It was staring into the sun and then trying to focus on something," he explained during the event. "I remember my heart started pounding because I thought, at the time, I was going to go blind."

Davis' mom picked him up from practice and as soon as he got home, he started getting a pounding headache.

That headache was so different than any headache I've ever had at the time," he said. "It was so debilitating, so intense. I didn't know what had happened at the time or if we would come back or if that was a one time deal."

The pain at the time was so bad that Davis, 46, remembers having suicidal thoughts.

"I didn't want to live through that period," he said. "Suicide crossed my mind. I didn't plan it but the only thing I could think of was just ending it. That was my first experience and, subsequently, after that it came back a few weeks later. Sometimes it was weekly, sometimes it was two times a week, three times a week. It was tough to deal with."

Davis told PEOPLE that he hasn't had a migraine in the past year.

"Over the years, we started to dial things in and tried to really hone in and we started to be really efficient in how we dealt with this thing," he said.
[From People]
I can't imagine what that's like to randomly have a splitting migraine and not be able to function. One of my friends gets them and all she can do it lay down in a dark room until it passes. Also I'm not a believer but I've still prayed like that in dark times for help. Kristin has been open about her faith and that must be a comfort to her. It seems like a lot of things would be helped by cutting out caffeine and sugar. My mom is always telling me to do that but I feel like I have to have some vices. I'm so sorry to those of you who have migraines and hope you can get some relief.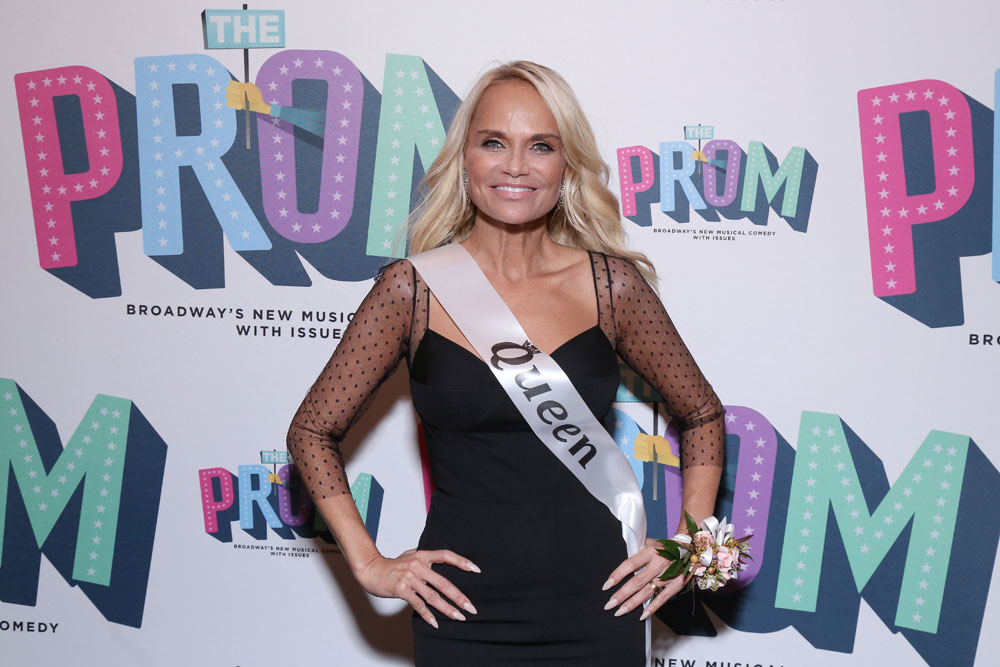 Honored to speak at @migrainesummit with @kchenoweth to #raiseacurtain on migraine. It takes true grit to live with this monster, and I give a #milehighsalute to those who do. __________________________________________ #migraine #migraineawareness #nfl #health #wellness #migraines
photos credit: WENN and via Instagram
Source: Read Full Article