Actor Clayne Crawford's outbursts on the set may have proved lethal.
The actor was fired from "Lethal Weapon" as the buddy-cop TV series finished its season on Tuesday, according to The Hollywood Reporter.
And it wasn't looking good for his character, Martin Riggs, who was shot in the chest in the just-aired finale, TVLine noted.
Warner Bros. Television producers are attempting to find a replacement for Crawford as Fox prepares for a presentation to ad buyers on Monday, Variety reported, citing unnamed sources.
"You can't fire me on my day off!" Crawford cried on Twitter.
Crawford revived the role made famous by Mel Gibson in the 1987 "Lethal Weapon" movie opposite Danny Glover's Roger Murtaugh, who's played by Damon Wayans in the TV series.
Crawford recently apologized for two on-set eruptions over working conditions, and completed studio-appointed therapy.
"I am incredibly sorry if my passion for doing good work has ever made anyone feel less than comfortable on our set, or feel less than celebrated for their efforts," Crawford said. "Furthermore, I apologize to all the crew and cast for any negative attention 'Lethal Weapon' is receiving because of these incidents."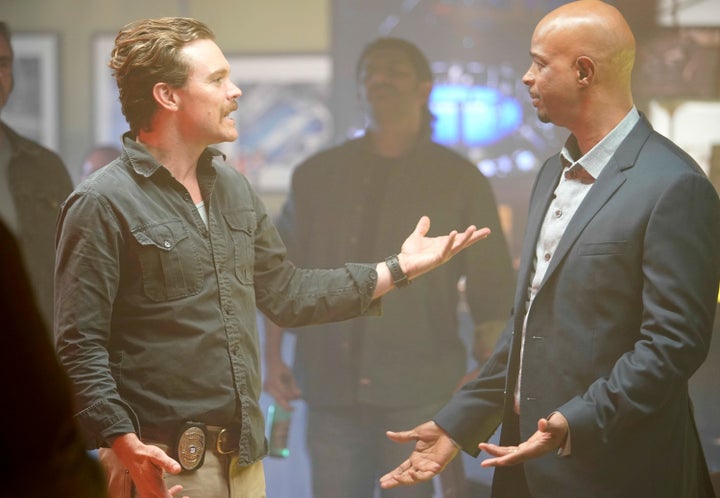 Source: Read Full Article