Nothing says true friendship quite like trolling your bestie on social media, and Lili Reinhart's tweet about Camila Mendes' "worst nightmare" proves that. Their characters Veronica Lodge and Betty Cooper are obviously pals on Riverdale, and that friendship is even stronger off screen. Any chance they're in the market for a third musketeer?
On May 5, Reinhart took to Twitter to share a video of a beekeeper driving home while locked in a car of 3,000 bees that escaped their crate. Along with the video, Reinhart tagged Mendes in the post and wrote "oh look, it's @CamilaMendes' worst nightmare." After Reinhart shared the tweet, Mendes replied with a very relatable and straightforward "NOPE" through a tweet of her own.
I don't know about y'all, but I'm with Mendes on this one. Just imagine for a moment that you're stuck in a car with thousands of bees surrounding you. I'm scared of a lot of things, but I think that just went to the top of my list. It may not be the nicest thing to taunt your bestie with her worst fear, but lets be honest, a friendship isn't real unless you know how to troll each other mercilessly. And Reinhart and Mendes have proven that their friendship can withstand anything. After all, these two ladies have had to juggle cheer practice along with the occasional small town murder. Their bond is definitely solid.
Reinhart and Mendes may be close friends now, but apparently that wasn't always the case. In October 2017, the pair spoke to J-14 about their friendship, and revealed that their connection wasn't as "instant" as we might have thought, but now they're thick as thieves.
Mendes said,
It's very rare that a friendship between two co-stars happens instantly, especially if the two people are completely different. It's a common saying that "opposites attract," and that's definitely the case for these two. According to Reinhart, their friendship helps her "come out of her shell" because of Mendes' outgoing personality. As a result, Mendes shared that she's very grateful that Reinhart is a "good listener," and that she values that in their friendship.
These ladies' friendship is clearly rock solid off screen, and they're quick to point out television's huge problem in depicting female friendships as "catty" far too many times.
Reinhart told J-14,
There are few things in this world that make me cry, but empowering female friendships is definitely among them. One thing is for certain, both of these girls keep it very real with one another. Only a true, real friend would openly share her best friend's "worst nightmare" on Twitter.
Although if it helps, Camila, you're not alone in your hatred of those pesky insects.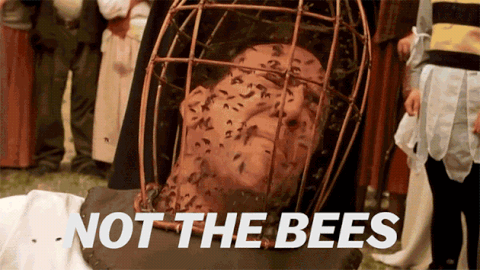 I'm a huge fan of Reinhart and Mendes off screen, but I'm an even bigger fan of their Riverdale story lines. I'm currently on the edge of my seat waiting for the Season 2 finale on May 16, and rumor has it it's going to be a total game changer. I truly can't wait to see what Season 3 has in store for Veronica and Betty.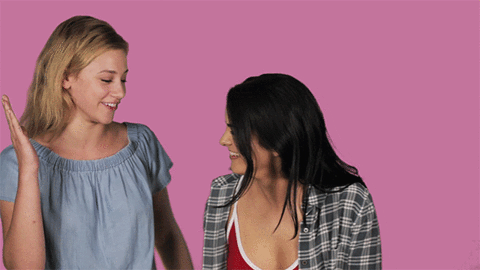 This friendship is my dream come true.
Source: Read Full Article