Controversial television host and former newspaper owner Piers Morgan has torn shreds off Samantha Markle, the half-sister of princess-in-waiting Meghan, in a fiery TV interview on Good Morning Britain.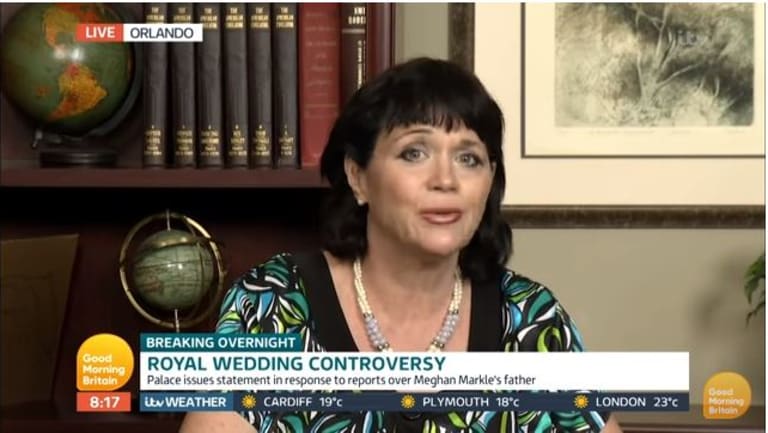 Meghan Markle's half-sister Samantha was appearing on the show to defend her family.
With the media locked in a revolving door of will-he-won't-he surrounding Meghan and Samantha's father Thomas and his attendance at Saturday's royal wedding, the latter has been doing the rounds of TV talk shows to give rolling updates and explain her role in Mr Markle's bizarre decision to stage photographs with a paparazzi photographer.
Photos emerged last week of Mr Markle making preparations for his daughter's big day, but later CCTV footage emerged of him liaising with the photographer to get the shots for which he was apparently paid $100,000.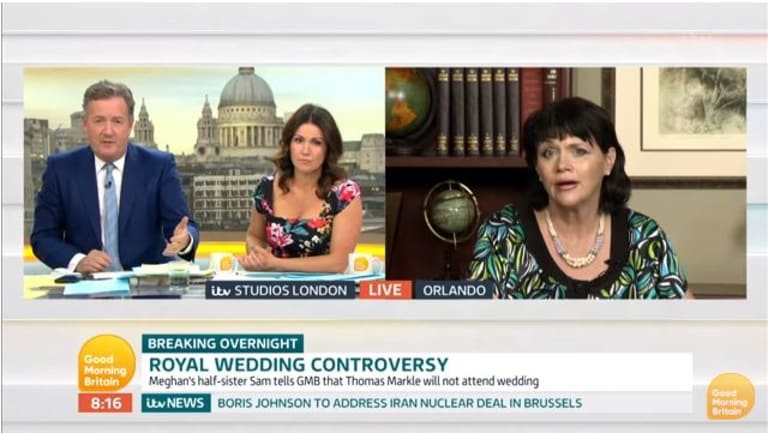 Morgan described Ms Markle as a 'little vulture' over her ongoing criticism of her sister.
Samantha Markle has taken responsibility for making the arrangements and was on Good Morning Britain to defend her actions, describing the media as 'vultures'.
"It was done with the good intention to make the royal family look good, and himself," she said.
"Because the media were so unfairly portraying him in a negative light. Shame on them. He had a right and a moral obligation to set the record straight and defend himself."
But Morgan was having none of her explanations lashing out at Markle for her "shabby" treatment of her sister.
Samantha Markle has been openly critical of Meghan and her engagement to Britain's Prince Harry.
"There's no bigger media vulture with this wedding than you," he said.
"How do you have the gall to come on here and talk about media vultures. You've been trashing her for two years you little vulture."
While most would wither under Morgan's steely glare, Samantha carried on defending herself and her father and explaining her actions and describing how her father had called her from the freeway in a panic after being followed by a number of photographers.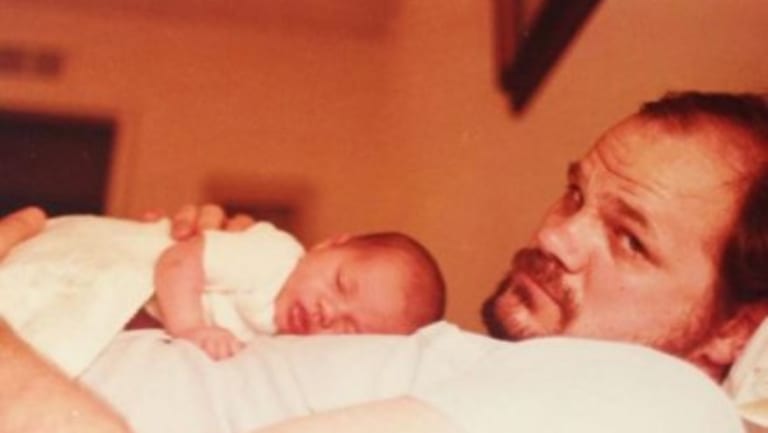 Thomas Markle, pictured here with baby Meghan Markle, may or may not attend his daughter's wedding.
"There have been examples in history about how dangerous that can be," she said, in a barely veiled reference to the death of Prince Harry's mother Diana.
Samantha said she was hopeful Mr Markle would make the wedding but his health was a priority.
"I wanted to see him go, I didn't want him deprived of that," she said.
"The priority should be whether it is safe for him to do that."
Source: Read Full Article