It's been a week since Lori Loughlin was signing autographs for fans before she appeared in court for her alleged involvement in the massive college admissions cheating scandal, and things are not looking up for her. Now, the Full House actress is facing up to 40 years in federal prison for allegedly bribing her daughters' way into the University of Southern California.
On Tuesday, Loughlin, her husband, and 14 other parents—including Hot Pockets heiress Michelle Janavs—were charged with money laundering in addition to their original fraud conspiracy charges.
According to a Department of Justice press release and a report from the New York Daily News, the original conspiracy to commit fraud charges carry a maximum sentence of 20 years in prison. Additionally, these new money laundering charges also carry a maximum sentence of 20 years in prison, so Loughlin could be looking at 40 years in the penitentiary if convicted. If you want to get into all the legalese, the DOJ broke it down like so:
Just yesterday, Desperate Housewives actress Felicity Huffman pleaded guilty for her involvement in the scheme, though it's not clear if she will go to prison.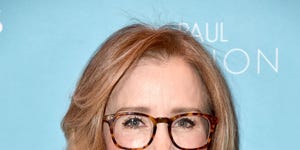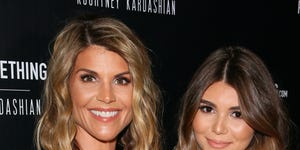 Source: Read Full Article