AceShowbiz –Lori Loughlin is in bigger trouble now as she's facing an additional charge for her alleged involvement in the college admissions cheating scandal. The actress has been slapped with money laundering charge and she understandably grows worried about her future.
Spotted in Los Angeles on Tuesday, April 9, the same day she and her husband Mossimo Giannulli were indicted on the new charge, the "Full House" alum appeared to be dispirited. The 54-year-old star looked tense while speaking to someone on the phone at a car wash in West Hollywood.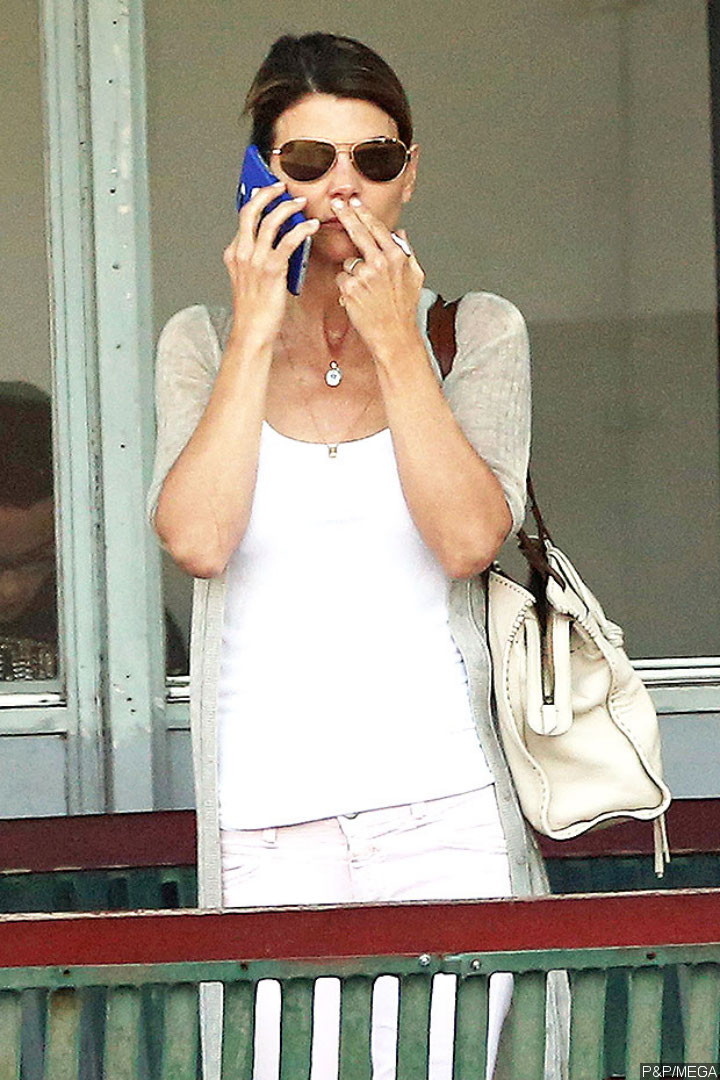 This is a far cry from her carefree appearance when she was seen together for the first time with her daughter Isabella Rose since her arrest. The "Fuller House" star and her 20-year-old daughter were all smiles while running errands in Beverly Hills on Friday, April 5. The mother-daughter duo showed their close bond amid the bribery allegation, hugging it out while waiting for the valet attendant to bring their car around.
Lori and Mossimo were indicted with 48 other people, including "Desperate Housewives" alum Felicity Huffman, for their alleged involvement in the nationwide college admissions scandal. The pair are accused of paying $500,000 to get their daughters admitted into the University of Southern California by pretending the sisters were competitive rowing recruits, while they had never trained in the sport and had no plans to do so.
The pair, who are currently free on $1 million bond each, were indicted on the additional charge with 14 other parents on Tuesday. A press release from the U.S. Attorney's Office stated that Lori and Mossimo allegedly "[conspired] to launder the bribes and other payments in furtherance of the fraud by funneling them through [William] Singer's purported charity and his for-profit corporation, as well as by transferring money into the United States, from outside the United States, for the purpose of promoting the fraud scheme."
Source: Read Full Article