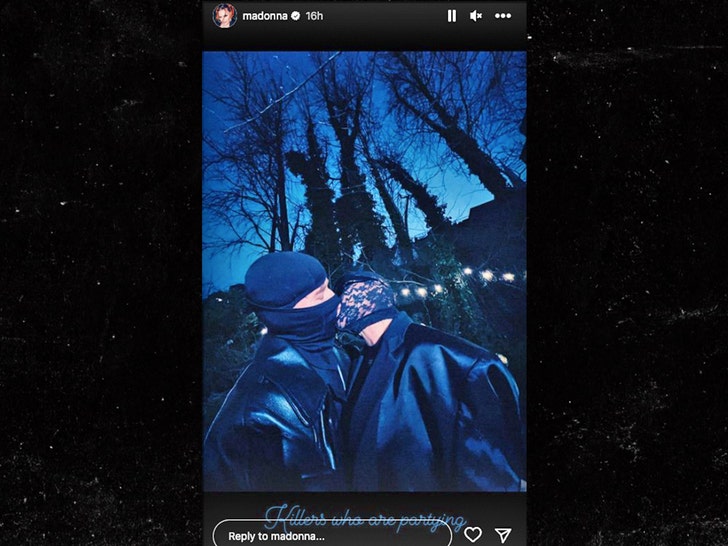 Madonna's confirming she's got a knockout new boo … this one's a young boxer boy toy, and they're already in PDA mode.
The 64-year-old singer went IG official Tuesday with 29-year-old Josh Popper … she posted a shot of them smooching while wearing black masks — very Ye-ish, TBH (sans antisemitism). Madge captioned the pic, "Killers who are partying."
She said they were making out at a Purium party, and she was dressed as Queen Esther — maybe not a historically-accurate look, but it's not like anyone's gonna tell Madonna.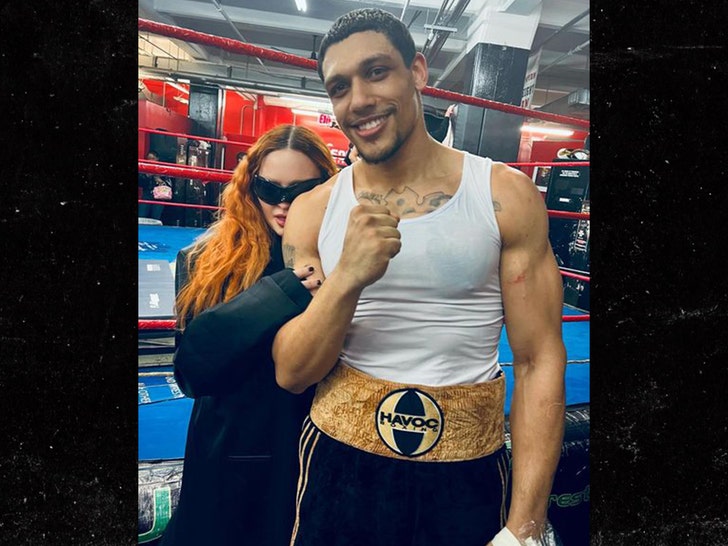 The Queen of Pop was spotted earlier this week with Josh, supporting him ringside at one of his recent matches in NYC.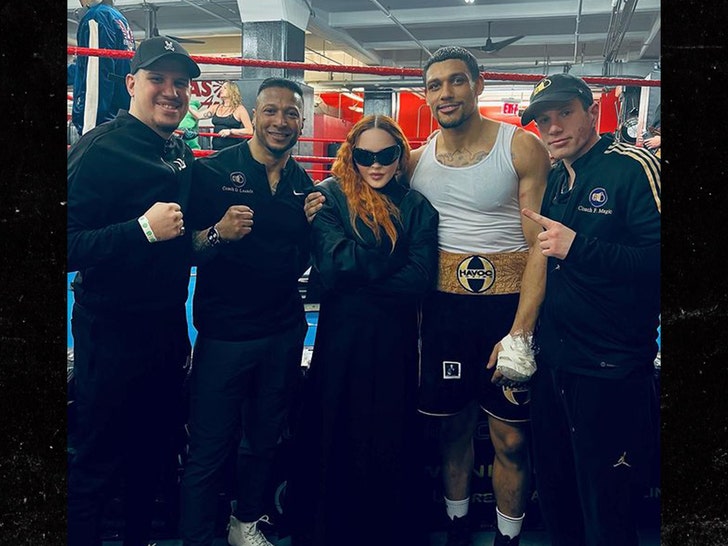 FYI — Josh hasn't turned pro yet in the boxing world, only competing in a few fights so far … although he's made it clear that's his dream. Before stepping into the ring, he was a defensive lineman at Rowan University.
He's also featured on the latest season of Bravo's "Summer House" as a boxing coach to cast member Samantha Feher.
You'll recall, Madonna called it off with her model BF Andrew Darnell 2 weeks ago — soon after getting criticized for the way she looked at this year's Grammy Awards.
As we reported, she slapped back at haters making fun of her physical appearance as she introduced Sam Smith and Kim Petras … claiming the pics were taken with a long lens, and saying she's now "caught in the glare of ageism and misogyny that permeates the world we live in."
Source: Read Full Article