Surprise! Kanye West released a new song called "Lift Yourself" on Friday, April 27. If you're a fan of the rapper, you probably already listened to it a few times. After hearing it, you might be wondering what the meaning of "Lift Yourself" by Kanye West is. Trust me, you're not alone. Everyone on Twitter seems to be a little confused about the song, so let's dive in.
If you keep up with the rapper on social media, there's a good chance you already knew that the song was coming. Kanye tweeted about it early in the afternoon on Friday, April 27. His tweet said, "I'm going to drop a song with a verse that will bring Ebro the closure he's been seeking." After implying that the bars would be "fire" (using emojis, of course), he wrote, "It's called Lift Yourself." So, there. The song was expected, but the lyrics definitely weren't.
The song, which can be heard on Kanye's website, starts off on a cheery note. A chorus of women begin the song by repeatedly singing, "Lift yourself up on your feet, let's get it on." The beat underneath the melody soon transitions into Kanye rapping an unusual verse. This is where fans are getting confused.
At the end of the song, Kanye raps about "poop." He says, "Whoopdedy-scoop, whoopdedy-whoop-scoop-poop, poop, poop. So, what does this mean? There are a few theories you can probably come up with. For instance, you can argue that his lyric choice was creative, or you can claim that the verse was completely trolling the internet. Either way, Twitter is confused (and completely entertained).
You can also say that the song's meaning is inspirational. The line "lift yourself up on your feet" is encouraging, even if it's followed by a verse about "poop." It's definitely a bop, and I'd love to hear it at the club this weekend.
Aside from the lyrics, some people might think "Lift Yourself" is a surprise track brought on by Kanye's recent Twitter escapade. If you haven't been following along, let me update you. Lately, Kanye has been Twitter-happy and has been tweeting about supporting President Donald Trump. His tweets have brought a lot of eyes onto his social media account, which might be another reason why he decided to drop "Lift Yourself." It's all beginning to make sense now (kind of).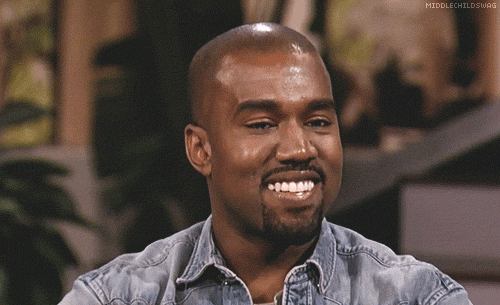 After Kanye posted several tweets about Donald Trump, celebrities chimed in to reveal their thoughts — including fellow musician John Legend.
More to come.
Source: Read Full Article