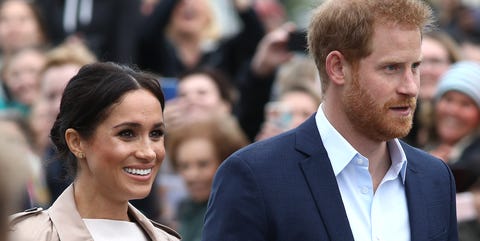 Now that the royal tour has come to an end, fans of Meghan Markle and Prince Harry are probably wondering when they will next see the couple again. But thanks to royal commentator Omid Scobie, there now exists an extra special, behind-the-scenes photo from the royal tour that's never been seen before.
Meghan and Harry's first royal tour together was momentous for so many reasons, including the fact that, upon their arrival in Australia, the Duke and Duchess announced that they're expecting their first baby together. And having experienced the royal tour first hand, Scobie is in the perfect position to reveal a behind-the-scenes snap of Meghan and Harry.
In the photo, which Scobie shared on Twitter, the royal commentator revealed that he was sharing, "An unseen moment from Prince Harry and Duchess Meghan's time in Tonga—posing with the youngest members of the Tongan Royal Family, Eiki Siaosi Tupoulahi and Eiki Melenaite Tuku'aho."
Not only do Meghan and Harry look extremely happy in the photo, but it's also nice to see them looking so relaxed, as they pose with members of the Tongan royal family. While the royal tour must've been exhausting in many ways, the Duke and Duchess still seemed to find enjoyment in the smallest moments while on tour.
Reporting for BAZAAR.com, royal reporter Scobie revealed that Meghan truly embraced her first major trip as a member of the royal family. As a Palace source told Scobie, "Meghan takes the work very seriously. She reads every note, learns every name and every story. Her enthusiasm is impressive and infectious." And it's more than a little exciting to hear that the Duchess is embracing her new role in such a big way.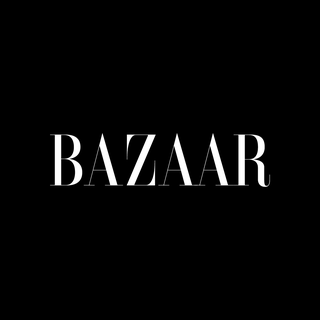 For more royals and can't-miss fashion and beauty news, sign up for the Harper's BAZAAR Newsletter.
SUBSCRIBE
Source: Read Full Article