In case you needed another reason to absolutely love Meghan Markle, Duchess of Sussex, I've got one more thing that will make you even more over the moon that she's Prince Harry's new wife. It's been reported that Prince Harry, Duke of Sussex, and Prince William, Duke of Cambridge, have had their difficulties with their father, Charles, Prince of Wales, because of his absence during their formative years, which must be a very tough thing to go through. But now, apparently Meghan Markle repaired Prince Harry and Prince Charles' relationship, and I'm not crying, you're crying.
According to The Daily Mail, Prince Harry and Prince William's relationship with their father "has not always been so cordial, with the boys seeming frosty and at times belligerent towards Charles," and inside sources told the publication that Prince William "has even been known to raise his voice at his father." Elite Daily reached out to the palace about the report, but did not hear back by the time of publication.
Families, amirite?
The publication explained things further and wrote that it's "hardly a secret that William and Harry endured a difficult adolescence after the death of their mother Diana in 1997 when they were just 15 and 12. Their father — whom they blame for being absent during much of their childhood — has often been the target of their unhappiness."
Now, enter Meghan Markle.
It's reported that when the new Duchess of Sussex met Prince Charles, she couldn't have had nicer things to say about him. A family source told The Daily Mail:
Standing up for your father-in-law to your significant other? That's a bold move if you ask me.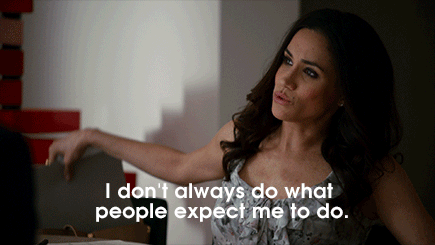 And, according to the site, Prince Charles is pretty appreciative of Meghan's stance on the matter, and has reportedly been telling his friends, "She is so intelligent and so nice. She makes Harry happy. We could not like her more." Because of the high praise that Prince Charles has shown Meghan, the site claimed that Harry was "visibly moved" by his father's unwavering support.
The inside source also said the royal wedding has only added to all of the reconciliation:
So not only is Meghan a successful actress who stole the heart of actual royalty, but now you're telling me that she can also mend deeply-rooted familial issues? Somebody get this girl a medal, because she is crushing life.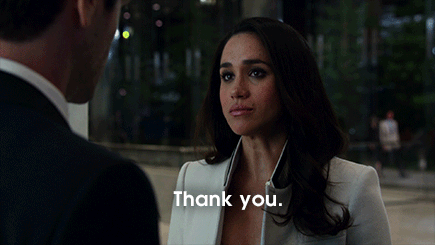 Hopefully, Prince Charles, Prince William, and Prince Harry can all just hug it out, or, bow it out (look, I don't know what the royals do) and move on from any issues that they may have.
And with all of these feel-good family vibes going on, I'll have you know that Meghan's family certainly hasn't been lost in the shuffle of things. When it was confirmed that Thomas Markle would not be attending the royal wedding and walking his daughter down the aisle due to heart surgery, it was pretty devastating. Kensington Palace released Meghan's statement that read:
Beyond sad, but now it seems that Prince Harry and Meghan might be visiting Markle in Mexico soon, because Meghan is clearly a family person, through and through.
Maybe it's just me, but I'm *pretty* sure Meghan is totally nailing this whole royalty thing.
Source: Read Full Article